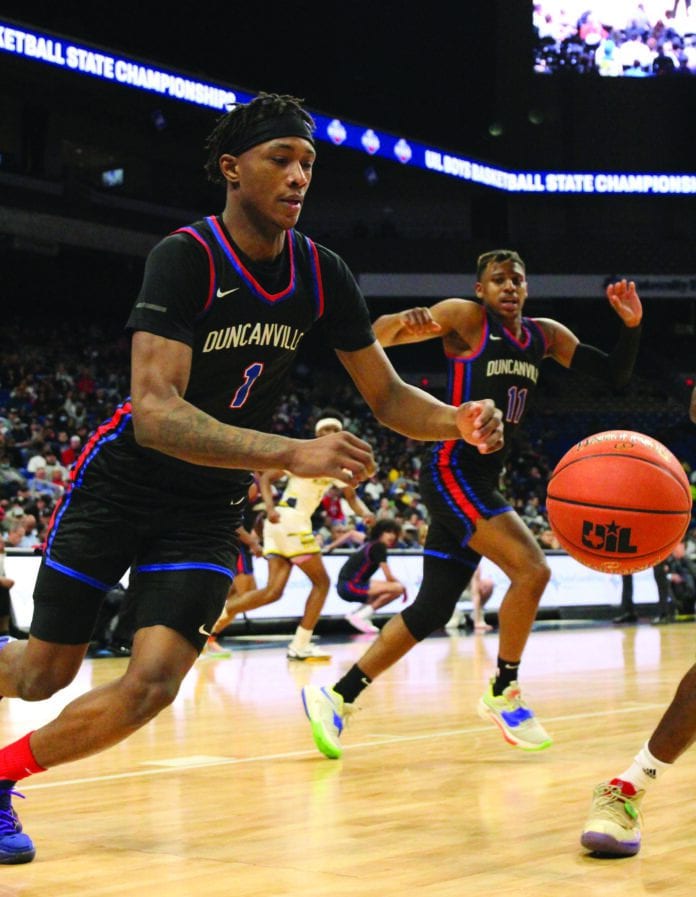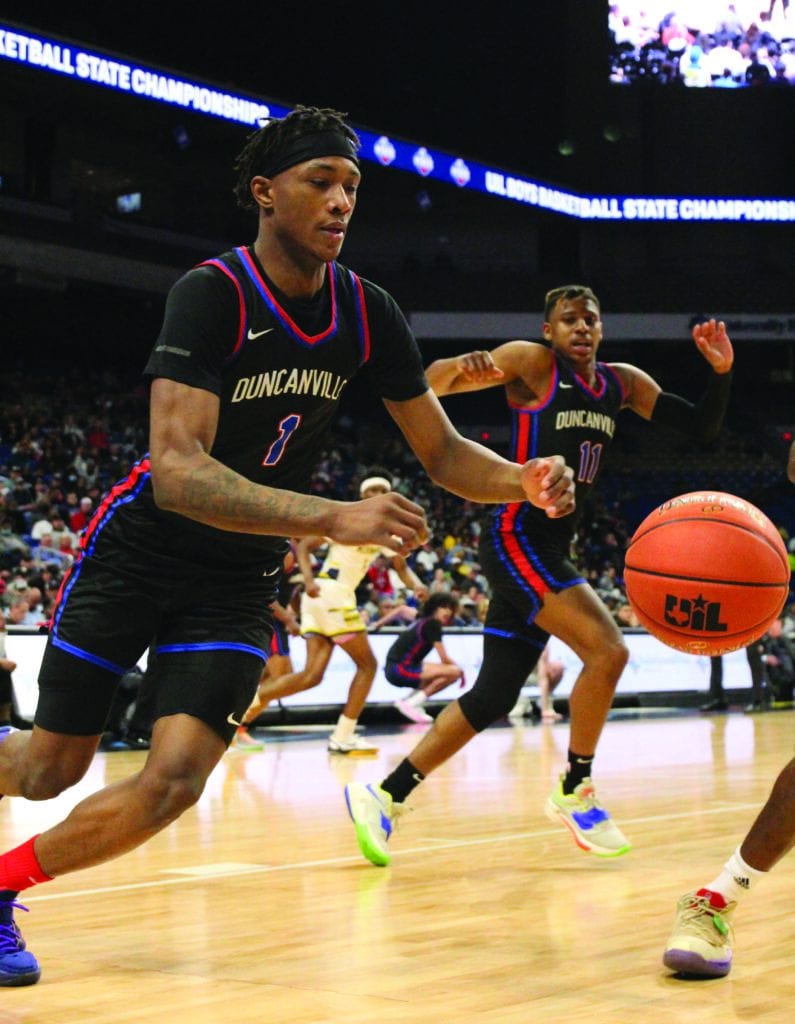 (ST. GEORGE, Utah – April 22, 2023) Utah Tech head men's basketball coach Jon Judkins announced on Saturday the signing of talented Texas prep guard Aric Demings to a National Letter of Intent to play for the Trailblazer program for the 2023-24 season.
"We are extremely excited to have Aric join our program," Coach Judkins said. "Aric is a winner and he will impact our team and our culture from the first day he steps on campus."
Demings (6-0; Desoto, Texas) ran the point at national powerhouse Duncanville High School, where he helped lead the Panthers to three Texas 6A state titles and two national championships, including a 2022-23 USA Today national crown following a 29-1 season. DHS also finished the 2022-23 season ranked second in the country by MaxPreps, and third-nationally by both ESPN and Sports Illustrated.
The freshman-to-be averaged earned first team All-District 11-6A this past season after he averaged 12.2 points, 3.0 rebounds and 2.5 assists per game, while shooting 40 percent from the perimeter.
Demings, who is ranked as a top-25 prep point guard in the state of Texas, scored a game-high 23 points, highlighted by a buzzer-beating 3-pointer, in the Panthers' thrilling 67-66 victory over fellow national powerhouse Montverde (FL) Academy during the 2021-22 season (12/9/21).
"Aric comes from one of the best high school programs in the country," Judkins added. "He contributed greatly to their success during his time at Duncanville. We really feel that Aric gives us a lot of experience and versatility at the guard spot. He has a passion for winning that fits our culture and what we are building here at Utah Tech."
Why Aric Demings chose Utah Tech – "Before being recruited by Utah Tech, I didn't see myself playing in the WAC or anywhere as far as Utah. But after the first conversation with Coach [Anthony] Morris over the phone, I knew right away that Utah Tech was really invested in my recruitment. Coach Judkins and the entire staff felt like family from the jump and I could tell that my goals aligned with theirs. I'm a winner, and Utah Tech is the best place for me to go showcase my talent right away and prepare to be a pro. Although Utah Tech is a smaller school, these next few years I plan to make big noise in the conference and hopefully the tournament!