South Dallas Stories: Fair Park Uprooted, an exhibition commemorating the history of Fair Park/South Dallas and its community members, was unveiled Jan. 5 at the Music Hall at Fair Park. Broadway Dallas organized the new exhibit to shed light on the evolution of Fair Park/South Dallas and the role played by racism in the neighborhood's development. South Dallas Stories: Fair Park Uprooted is generously underwritten by The Addy Foundation.
Located inside the front lobby of the Music Hall at Fair Park, South Dallas Stories: Fair Park Uprooted features stories from some of the neighborhood's most devoted residents, historical artifacts, and memorabilia. The exhibit is presented in a variety of media forms, and every six months elements of the exhibit will change, resulting in a rotation of content for visitors to experience.
"As members of this community, we feel that it is important to acknowledge the past and honor our neighbors in a meaningful way," says Ken Novice, president of Broadway Dallas. "This exhibition is a vital component of Broadway Dallas' racial equity journey, and we are proud to use our platform to create this learning experience for all who visit the Music Hall. I'd like to thank and celebrate the many community members who participated with us in creating the Uprooted installation."
Ben Leal, President of The Addy Foundation; Lucy Cain, South Dallas Community Member of 75 years; and Marilyn Clark, Community Servant and Activist also spoke at the event.
South Dallas Stories
The exhibition is free and open to the public from 9 a.m. to 5 p.m. on weekdays, and during performances at the Music Hall at Fair Park.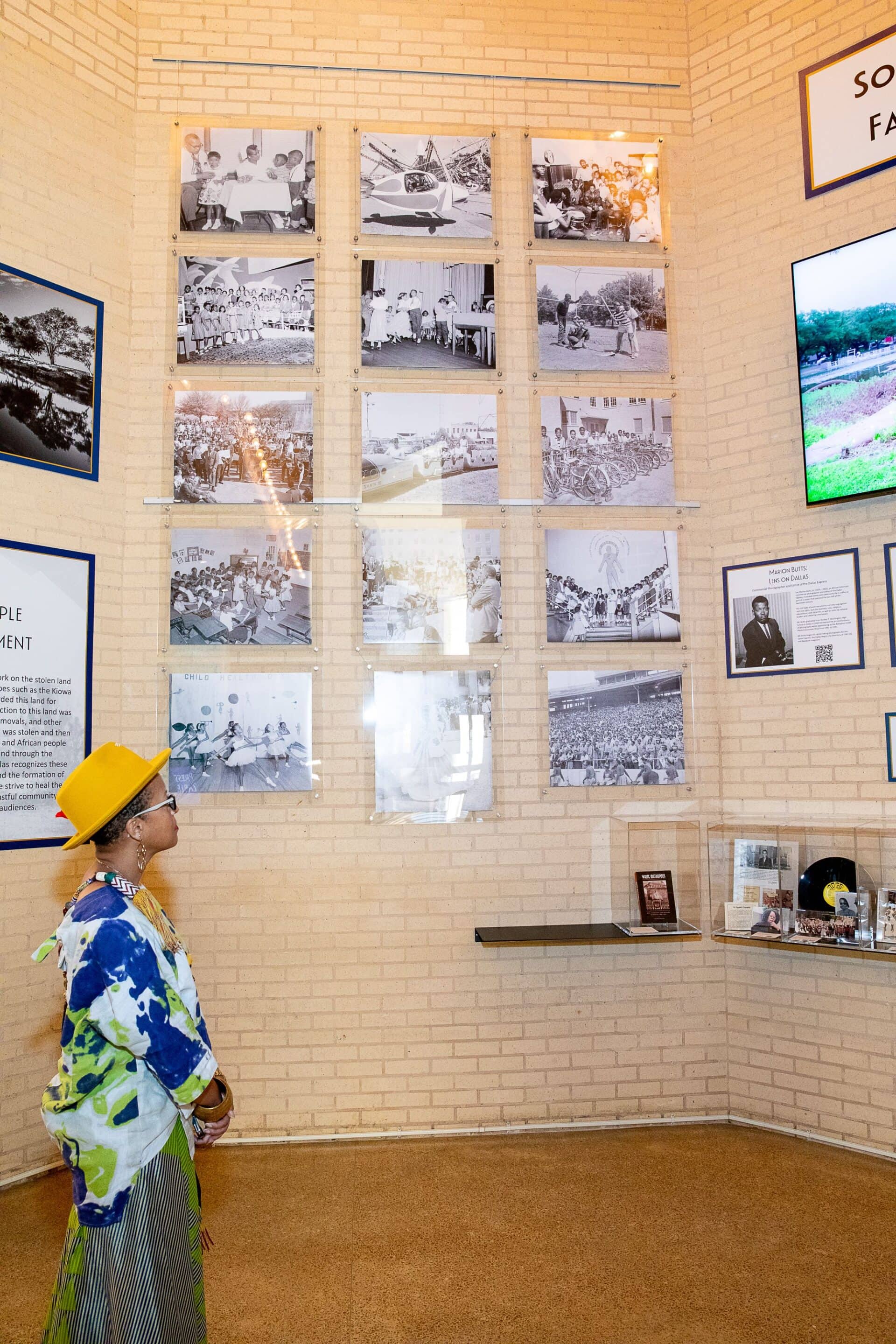 Exhibit contributors include Daisha Art Gallery, Dallas Public Library, Forest Forward, FGIII Fine Art Productions, Soul Rep Theatre Company, Jodi Voice-Yellowfish, Lucy Cain, Dr. Marta M. Torres, Stuart Williams, and The Honorable Diane Ragsdale.
Broadway Dallas
In 2022, Dallas Summer Musicals changed its name to Broadway Dallas. Since 1941, the nonprofit Broadway Dallas has presented the Best of Broadway to North Texas audiences. Located in the historic Music Hall at Fair Park, Broadway Dallas promotes excellence in live musical theatre with year-round performances for diverse audiences of all ages, impacting the lives of children and families through education and community outreach programs, while enriching the cultural landscape of North Texas and the Southwest Region.
As a 501(c)(3) nonprofit organization, Broadway Dallas relies on a variety of funding sources to offer affordable ticket prices, preserve the beautiful historic theatre, educate young audiences and develop impactful community programs. Broadway Dallas gratefully acknowledges the support of our season sponsors, annual fund donors and corporate partners Germania Insurance, American Airlines, Texas Instruments, The Dallas Morning News, and WFAA TV Channel 8. For more information about Broadway Dallas, visit BroadwayDallas.org.