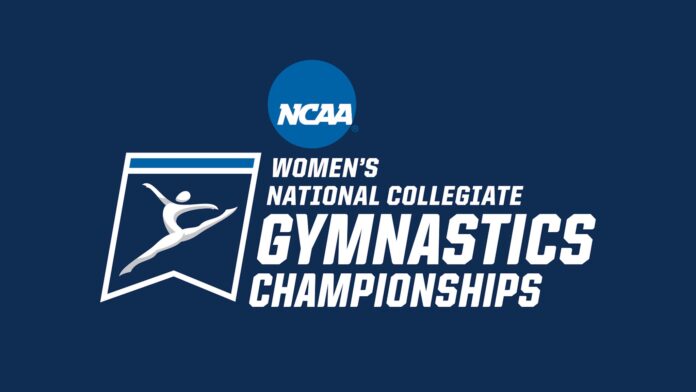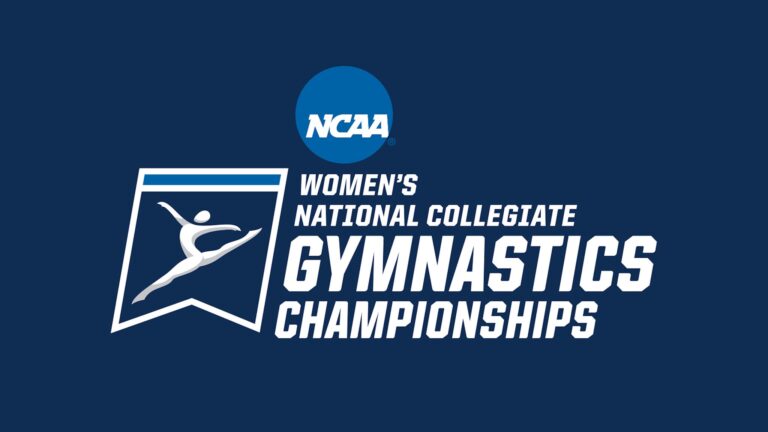 FORT WORTH, TEXAS – Single session tickets to the 2023 National Collegiate Women's Gymnastics Championships are on sale now. The event will take place April 13-15, 2023 at Dickies Arena as the top eight NCAA women's gymnastics teams and individual competitors compete on podium for the title of National Champion. Fans can purchase tickets through the Dickies Arena pre-sale by entering the presale code DICKIES at Ticketmaster.com. The pre-sale will run from Tuesday, March 7 from 10:00 a.m. CST – 10:00 p.m. CST. Single session tickets will be available to the public on Wednesday, March 8 at 10:00 a.m. CST.
The championship promises to be exciting and full of top-caliber competition. This season alone, the number of perfect 10s awarded has doubled over previous seasons. Last year's championships welcomed thousands of fans to Fort Worth and Dickies Arena as the Oklahoma Sooners won their fifth national championship in eight years. Florida finished second, followed by Utah and Auburn placing fourth.
The semifinals for the 2023 event will take place on Thursday, April 13, with the first session starting at 1:45 p.m. CST and the second beginning at 7:45 p.m. CST. The top two teams from each semifinal will advance to the National Championship on Saturday, April 15 at 2:45 p.m. CST. Fans can now purchase tickets to each individual session, or purchase an all session ticket.
Fort Worth and Dickies Arena make the perfect site for this championship. Together, they provide a true neutral-site location, as there is no National Collegiate women's gymnastics program in the state. Dickies Arena is a top-level venue for the championship that elevates the fan and student-athlete experience and the city of Fort Worth welcomes fans with open arms. Additionally, Texas Woman's is the host institution for the championship and provides tremendous support for the event. Members of the Texas Woman's gymnastics team serve as key volunteers for the event.
Tickets can be purchased using the link below.
Tickets: https://bit.ly/3yeon3D
About Fort Worth Sports Commission:
The Fort Worth Sports Commission advances the city as an international sports destination. A division of Visit Fort Worth, the Sports Commission attracts youth, collegiate, and professional events that deliver economic impact and boost Fort Worth's image. The Commission supports the development of and access to facilities that enhance the quality of life for all of Fort Worth. For more information, visit FortWorthSports.com and follow on Instagram @FortWorthSports and their Twitter account @FortWorthSports.
About Dickies Arena:
Dickies Arena is a 14,000 seat, spectacular multipurpose venue that was built in 2019 and is owned by the City of Fort Worth and managed by the not-for-profit operating entity, Trail Drive Management Corp. The facility is the result of a pioneering public-private partnership between the City of Fort Worth, Tarrant County, the State of Texas and a group of private-sector participants, including foundations, individuals and organizations. The arena is located adjacent to the Will Rogers Memorial Center campus in Fort Worth, Texas.
The state-of-the-art arena hosts concerts, sporting events and family entertainment, and is home to Fort Worth Stock Show Rodeo performances. Dickies Arena has been nominated for Arena of the Year by both the Academy of Country Music in 2022 and Pollstar Magazine in 2022 and 2023. The Arena also just made Billboard's Year End Boxscore Top 10 Worldwide chart, ranking 4th in the world among similar sized venues. For more information, visit www.DickiesArena.com.
About Knight Eady:
Founded in 2013, Knight Eady is a sports marketing and event operations group, offering services in the management, marketing and consultation of live sporting events. In addition, Knight Eady partners with events and brands to offer strategic communication plans for enhanced market exposure through branding, advertising and public relations. Knight Eady believes in creating unique experiences that motivate and inspire individuals to reach beyond their potential and develop an unparalleled loyalty and passion for their sport. This is accomplished by delivering quality, consistent, cost efficient and creative services, while applying ethical principles that radically exceed expectations.