Duncanville ISD Athletic Directo Cathy Self-Morgan Steps Down
DUNCANVILLE—After eight years of serving Duncanville Independent School District as both Athletic Director (AD) and Head Girls Basketball Coach, Cathy Self-Morgan has decided to step away from her position as athletic director.
"I feel that the district is going in the direction that it really needs a full-time athletic director," Self-Morgan said.
During her time in both positions, Self-Morgan divided her time in the morning to work on administrative issues while coaching her team in the afternoons and evenings. She said the time has come for a change.
"I was having to miss some commitments on both sides as a coach and as an athletic director. And I always want to meet both jobs with 110 percent," said Self-Morgan.
One of the most dramatic improvements the district has seen during Self-Morgan's time as AD is the revitalization of the DHS Panthers Football team. Self-Morgan was instrumental in bringing Head Football Coach Reginald Samples to the district in 2014. Currently, the team is 6-and-1 for the first time in more than a decade.
Self-Morgan Re-directs Her Focus to Duncanville Girls Basketball
Under Self-Morgan's leadership as Head Girls Basketball Coach, the Pantherettes have compiled a lengthy list of accomplishments. Last spring, she led them to an undefeated season that culminated in both state and national championships.
The team has made the playoffs all 16 seasons Self-Morgan has been at the helm. They went on to win State Championships in 2003, 2012, 2013 and 2016. Additionally, from 2012 to 2014, the Pantherettes won 105 consecutive games. Self-Morgan has received many state and national honors including being named to the Texas Sports Hall of Fame in 2016.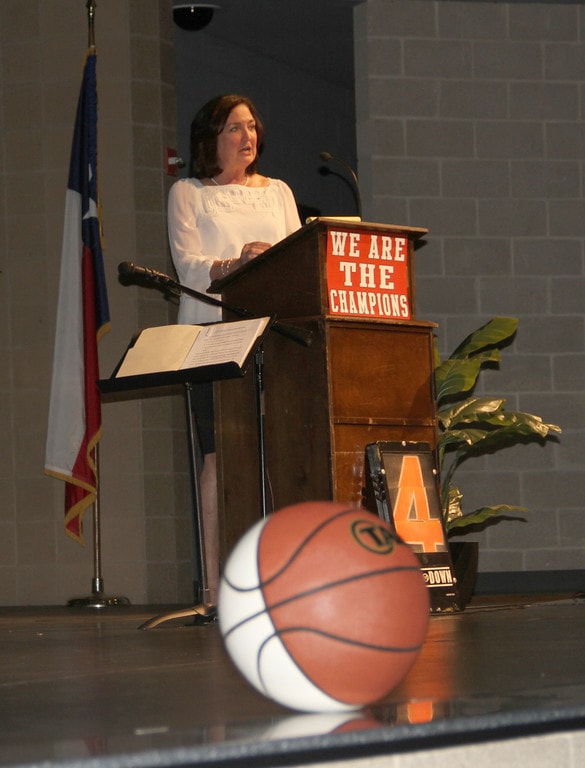 Demands of a 6A Conference Athletic Director
A district's athletic director is the administrator who oversees all the sports on all campuses. Though he or she may have been a player in the past, and certainly needs an interest in sports, the AD typically does not interact directly with athletes on a daily basis. The prime function of an Athletic Director is to set athletic policies within the school and sees that they are followed. They also make sure the school follows rules set by governing agencies, such as the University Interscholastic League (UIL).
"It was best that I go in the direction of my passion and what makes me smile every day," said Coach Self-Morgan, relating there are aspects of both positions that she loved.
"You don't see that at 6A high schools anymore. I can't name you one," she explained. "There were conferences that I needed to go to. There were weekly half day meetings with school and district administration. And I loved parts of that, but when I have to leave my players it was hurting too much."
Who Could The New AD Be?
Self-Morgan plans to continue her duties as Athletic Director until the district is able to find her replacement.
"Whoever is stepping into this position is coming into a great program," Self-Morgan said. "It's just going to continue to get better, and I'll be here to support that person."
While being very tight lipped about whether the new AD would be promoted from within, Self-Morgan contends that anything is possible.
"If they [current Duncanville ISD Coaching Staff] want to be a full time athletic director there is a chance," she said. "But whoever it is, this is a great transition time for them. We are going to advance into the playoffs in all 19 sports. We are doing a lot of great things; and I am going to be here to support in any way needed."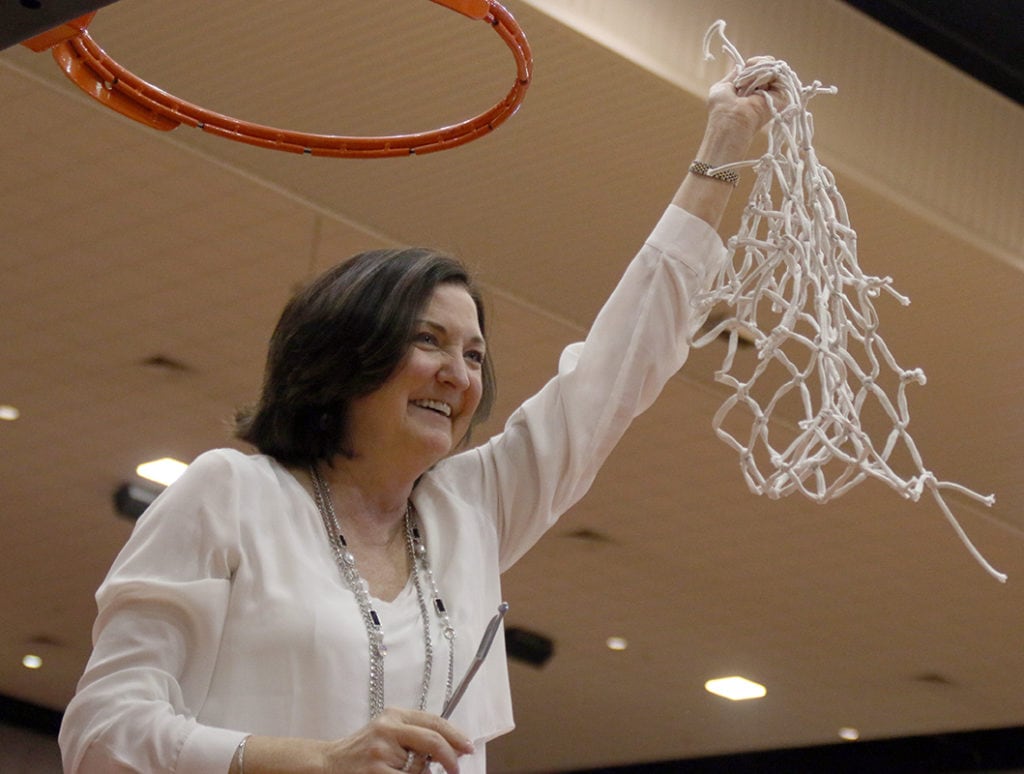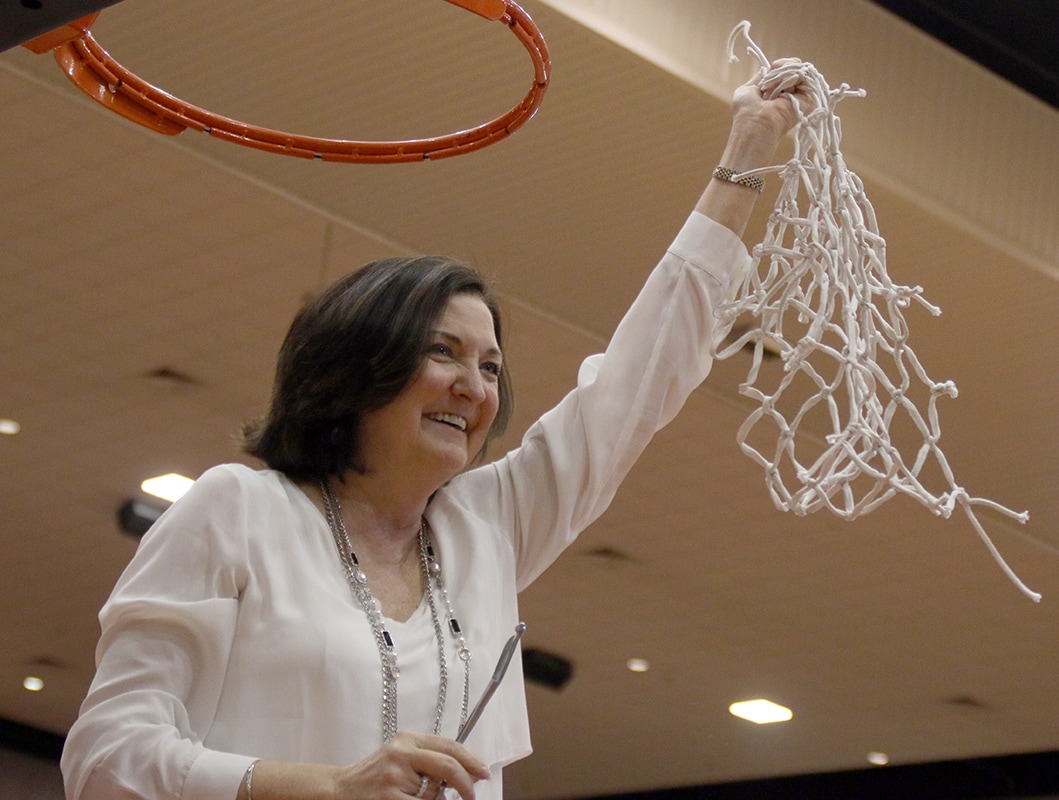 Getting Back to the Game
Self-Morgan is currently knee-deep in preparing her Pantherettes for another successful season.
When asked what was it she was looking forward to most when the season begins on Wednesday, October 19, Coach Self-Morgan simply said, "Getting a couple hours of play after school."
Just like summer football practices, off season practices for basketball is subject to UIL regulations and restrictions.
After the basketball season comes to an end in the Spring, most players opt for Amateur Athletic Union (AAU) conferences. AAU squads are normally coached by community members and local business owners. You don't have to look too hard to find Coach Morgan in the stands cheering her girls on.
"When our season is over on March 3, we are not able to coach after school.It is really hard to sit in the stand and be a soccer mom during the summer, " she said.
Snuffing Out Relocation Rumors
Duncanville fans needn't worry, Coach Self-Morgan says she has no intention of leaving the district anytime soon.
"I've got a really good set of freshman here. I've got a seventh and a fifth grader that I am looking at. "
Self-Morgan is always on the hunt for potential talent to add to her ranks. "I'm always looking," chuckled Self-Morgan. "I look around in the grocery store if I see a mom and dad that are over six feet tall I start looking around for their daughter."