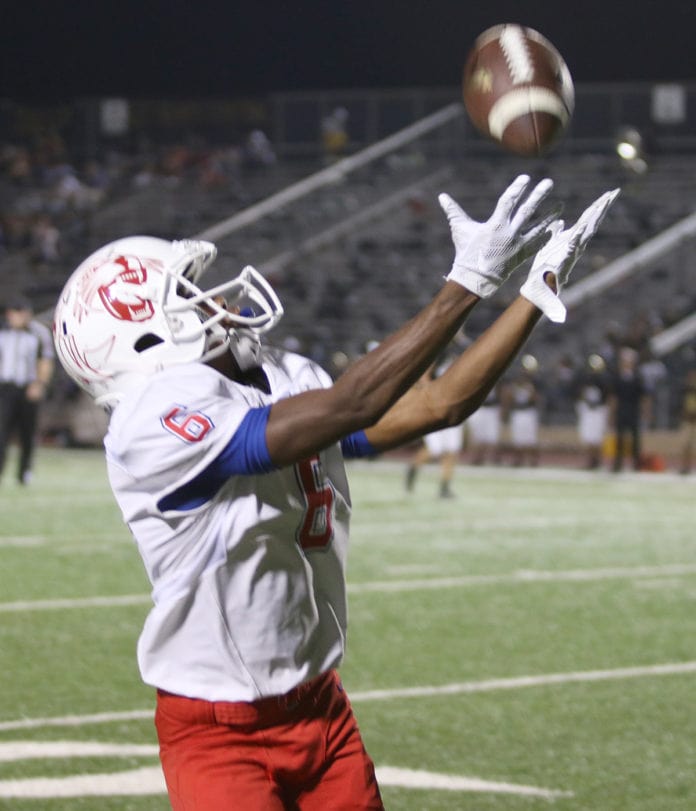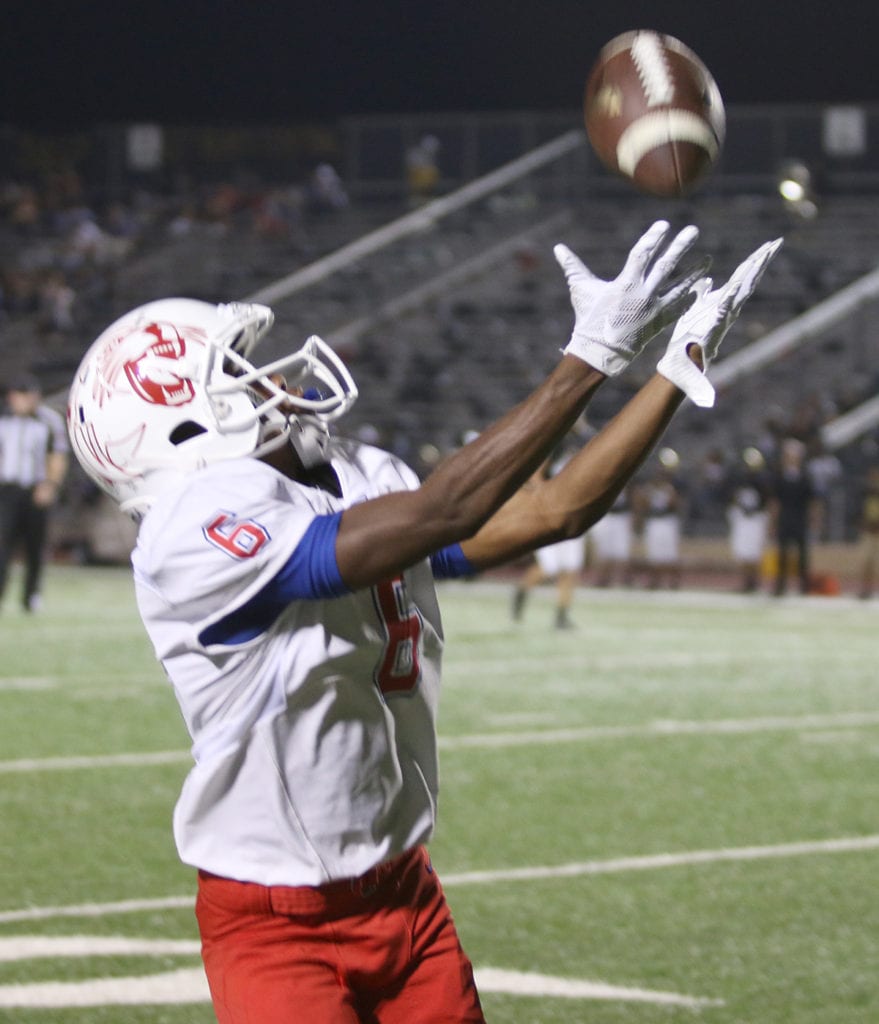 One Loss Duncanville Ranks No. 7 in Class 6A
Duncanville (6-1, 3-1 in District 7-6A), No. 7 in SportsDay's Class 6A ranking, had little trouble dispatching South Grand Prairie (5-2, 3-1) No. 12 in the area. The game was played before a homecoming crowd at Warrior Stadium Friday night.
The Duncanville defense, led by defensive tackles Terrance Newman and Javion Adams, helped hold the South Grand Prairie Warriors to only 7 first downs and 45 yards rushing.
Duncanville's offense operated pretty much undeterred. Panthers' quarterback Jaylin Nelson led all rushers with 85-yards on 14 carries and two touchdowns.
He Runs, He Throws, He Scores
Nelson first scampered for pay dirt on a 9-yard run up the middle in the second quarter. Nelson scored his second touchdown on a 29-yard run to open the third quarter capping a 70 yard offensive drive.
Nelson threw while under little duress, completing 13-22-0 passes. Nelson hit Isiah Upshaw (2-34) to open the game for a 29-yard pass for a touchdown. Then again in the third period to Odell Smith for a 24 yard touchdown toss.
Duncanville kicker Josh Delgado made all three PATs, and even joined the scoring with a 35 yard field goal in the second period.
South Grand Prairie scored on a second period safety. A strong rush by South Grand Prairie in the second quarter caused Duncanville to cough up the ball and the Warriors recovered it in the end zone. Their final score also occurred in the second period with a touchdown throw by quarterback Nakia Brown to Terrell Lightfoot for a 52-yard touchdown with seconds remaining in the second quarter. Duncanville led 17-9 at the half.
Duncanville defensive end Marcus Mosley made several stellar plays by containing the outside run. This allowed defensive middle linebacker Keyshawn Johnson to clean up the play, thus denying the Warriors little yardage or positive field position.
"South Grand Prairie is a well-coached football team and have good offensive talent. They like to run the ball and have been successful at that," said Duncanville Head Football Coach Reginald Samples before the game. "Good speed and deception helps them gain yardage. Our job will be to stop the run at the line, not turn the ball over and avoid costly penalties."
Duncanville fumbled the ball once and had only 55 yards in penalties.