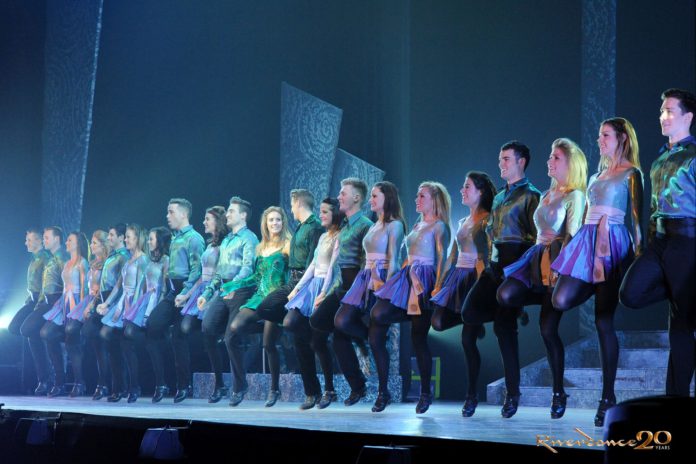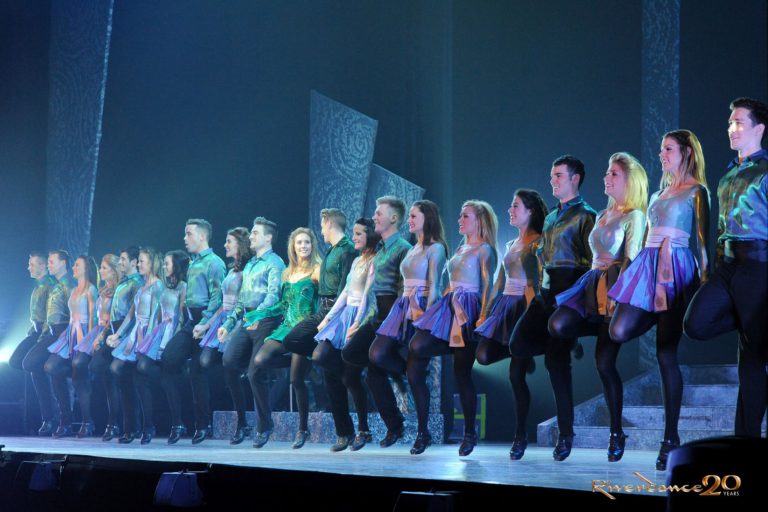 Riverdance Opens In Dallas March 20
The 20th anniversary world tour of international Irish dance phenomenon "Riverdance" opens March 20 at the Winspear Opera House in the Dallas Arts District. Drawing on Irish traditions, the combined talents of the performers propel Irish dancing and music into the present day. This spectacular show has captured the imagination of audiences across all ages and cultures with its innovative and exciting blend of dance, music and song.
Of all the performances to emerge from Ireland – in rock, music, theatre and film – nothing has carried the energy, the sensuality and the spectacle of Riverdance.The 20th Anniversary World Tour is composed by Bill Whelan, produced by Moya Doherty and directed by John McColgan. The tour comes directly to North America from a sold-out run across Europe and Asia. For ticket information, visit attpac.org.
Still ahead for the 2018 Broadway Series are "The Humans," May 8 – May 20; "Jersey Boys," May 22 – May 27; and "Bright Star," June 12 – June 24.
AT&T Performing Arts Center also recently announced their 2018/2019 Broadway Series. It will kick off with Dallas Theater Center's production of "Hairspray," followed by "A Bronx Tale," "The Lincoln Center Theater Broadway production of Falsettos," "The Play That Goes Wrong," "Bat Out of Hell," and Roald Dahl's "Charlie and the Chocolate Factory." All performances will take place at the Winspear Opera House in the downtown Dallas Arts District.
"A Christmas Story," "Chicago," and "Beautiful – The Carole King Musical" are also available as options to season subscribers.
This lineup represents 19 Tony Awards including Best Musical; two Grammys, one of which is for the #1 longest running American Musical in Broadway history; and two Olivier Awards. Subscriptions are available now.
"This season is our biggest yet," said Doug Curtis, president and CEO of AT&T Performing Arts Center. "It's interesting, diverse, and combines Broadway favorites, unexpected new shows, and an exciting collaboration – all in the stunning Winspear Opera House. There's no better place to see Broadway."
Six-show subscription packages range from $149 to $546, with the option to order A Christmas Story for $27 to $85; Chicago for $27 to $96 and Beautiful – The Carole King Musical for $27 to $96.
Information is available at www.attpac.org/broadway. Subscriptions may also be purchased by phone at 214-880-0202, or in person at the AT&T Performing Arts Center Winspear Opera House Box Office at 2403 Flora Street. The Box Office will be open 10 a.m. – 4:30 p.m. seven days a week and before performances.