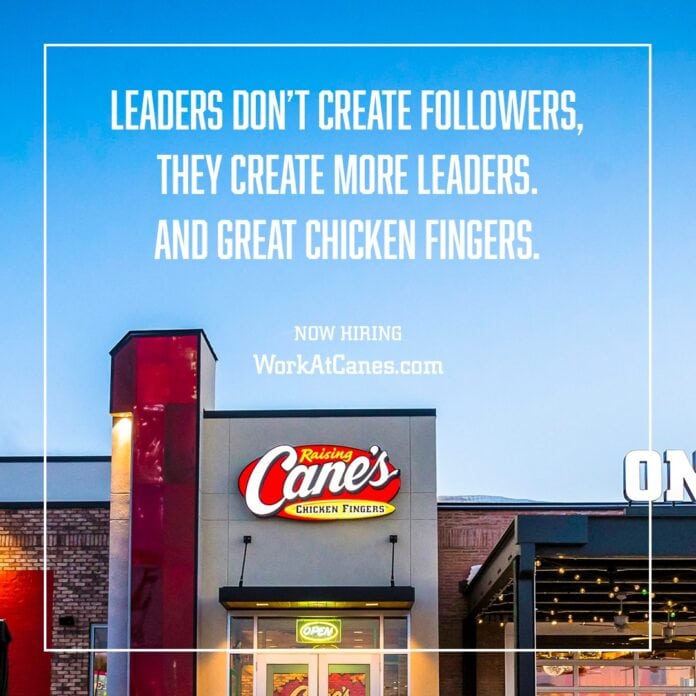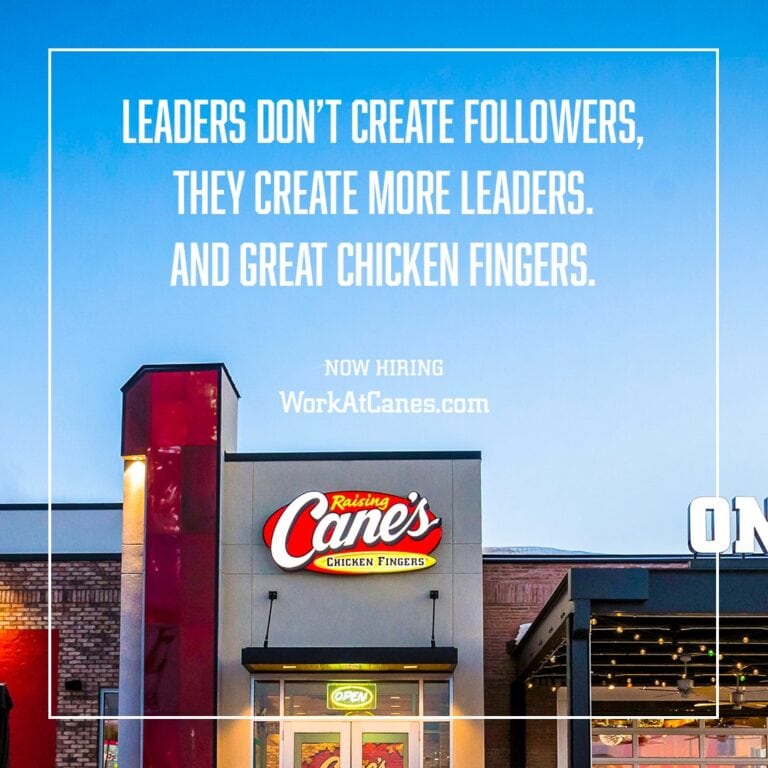 Raising Cane's Cedar Hill Will Be 60th Location In DFW
DALLAS (June 18, 2021) – Dallas-Fort Worth "Caniacs" can't get enough Raising Cane's, which is why the popular chicken finger concept is getting ready to make its Cedar Hill debut in July! The grand opening events will consist of performances by the Cedar Hill High School Marching Band and Cheer Team, as well as attendance by Community leaders and other surprise guests.
Located at Beltline and Highway 67, Raising Cane's is seeking more than 90 local Crewmembers for the new Restaurant. The rapidly growing brand known for its ONE LOVE® – quality chicken finger meals – is hiring for multiple positions ranging from management-level to hourly Crew. When Cedar Hill's first Raising Cane's opens, it will mark the 60th location in DFW.
"We're thrilled to serve the Cedar Hill Community with our updated Restaurant design," said Area Leader of Restaurants Nick Titus. "The Plaza at Cedar Hill is the go-to shopping destination for this vibrant area and we look forward to adding to all the excitement of the neighborhood. We look forward to partnering with various local organizations, schools and businesses, as we work to become an integral part of the Community. We have already hired some great Crewmembers and can't wait to hire more."
"Best Employers For new Grads" Top 100 By Forbes
In May, Raising Cane's was one of just three restaurant brands named to Forbes' "Best Employers For New Grads" Top 100 list, and the company's "fast-paced, fun culture and growth opportunities" earned it a spot on Glassdoor's coveted "100 Best Places to Work in the U.S." list in 2021. Additionally, Raising Cane's has been named one of the best places to work in DFW by the Dallas Morning News since the survey's inception and the only organization to be consistently recognized the past 12 years for a number of reasons, including its industry-leading compensation and benefit programs, cool, comfortable uniforms and flexible schedules.
What: Raising Cane's is hiring over 90 Crewmembers for its Cedar Hill Restaurant
When: Now through July 12
Where: Temporary Hiring Center at the Hilton Garden Inn Dallas/Duncanville located at 800 N. Main St. in Duncanville.
How: Candidates interested in various positions at the Cedar Hill Restaurant should apply at WorkAtCanes.com. Applicants will be contacted to set up an interview.
Raising Cane's is consistently ranked among the top restaurant brands for food quality, speed of service, cleanliness, customer service and as a Best Place to Work. In 2020, Sandelman ranked Raising Cane's the third-highest restaurant brand in the U.S. for Overall Customer Satisfaction. Technomic® also recently announced Cane's was voted by its Customers as the top fast-casual restaurant for Customer Safety during the pandemic.
ABOUT RAISING CANE'S®:
Founded by Todd Graves in 1996 in Baton Rouge, La., RAISING CANE'S CHICKEN FINGERS has more than 550 Restaurants in 31 states and the Middle East with 75 new Restaurants and 20 new markets planned for 2021. The company has ONE LOVE®—quality chicken finger meals—and is continually recognized for its unique business model and customer satisfaction. Raising Cane's vision is to grow Restaurants, serving our Customers, all over the world and be the brand for quality chicken finger meals, a great Crew, cool Culture and active Community involvement. In addition to being named the "Fastest Growing Chicken Chain" by Nation's Restaurant News in 2020, Raising Cane's was also named the #1 fast-casual restaurant for "Keeping Customers Safe."