Not Your Father's Buick
Buick has certainly come a long way from the days of the portholes I grew up with back in the 1950s and 1960s. The brand was then known as just one step below General Motors flagship ultra luxury brand, Cadillac. When I returned from my Air Force tour of duty in Italy and was assigned to a new base in New Mexico, I found that my old vehicle in northern Minnesota had not survived the harsh winters there and another vehicle was called for.
That vehicle was a 1960 Buick LeSabre. It was my first introduction to the brand and I loved it. The ride was so smooth on the 1,200 mile drive that I could hardly believe how lucky I was to have found it.
My feeling was similar when the media fleet manager delivered a new Buick Envision Essence to our driveway recently. Completely unlike the models of old, and still sans portholes, this is a completely new model, that, prior to this personal introduction, I had never even heard existed.
As it turns out, although the Envision was first introduced in China back in 2014 and stateside in 2016, although there have been some updates, this is still the first generation of the model. Sales have been excellent in China with numbers soaring as high as 275,000 vehicles that first year. US sales are relatively stable in the mid 30,000 level.
Staying Connected With Tech On Board
My test vehicle oozed luxury throughout and was equipped with four wheel drive. There is a lot to love inside the Envision, beginning with a large 10.2 inch touchscreen infotainment system. To make it easy for the driver to glance at, it is slightly tilted toward the driver. Staying connected is a breeze in the Envision with complimentary 4G WiFi connectivity.
Of course, it comes with Apple CarPlay and Android Auto, although I admit I am not a fan of this feature on any new vehicle I have driven. I find it very frustrating to try to charge my phone in the vehicle and find my SiriusXM signal constantly vanishing in favor of the CarPlay. My old-school lack of technological expertise has yet to figure out how to get rid of this annoying feature.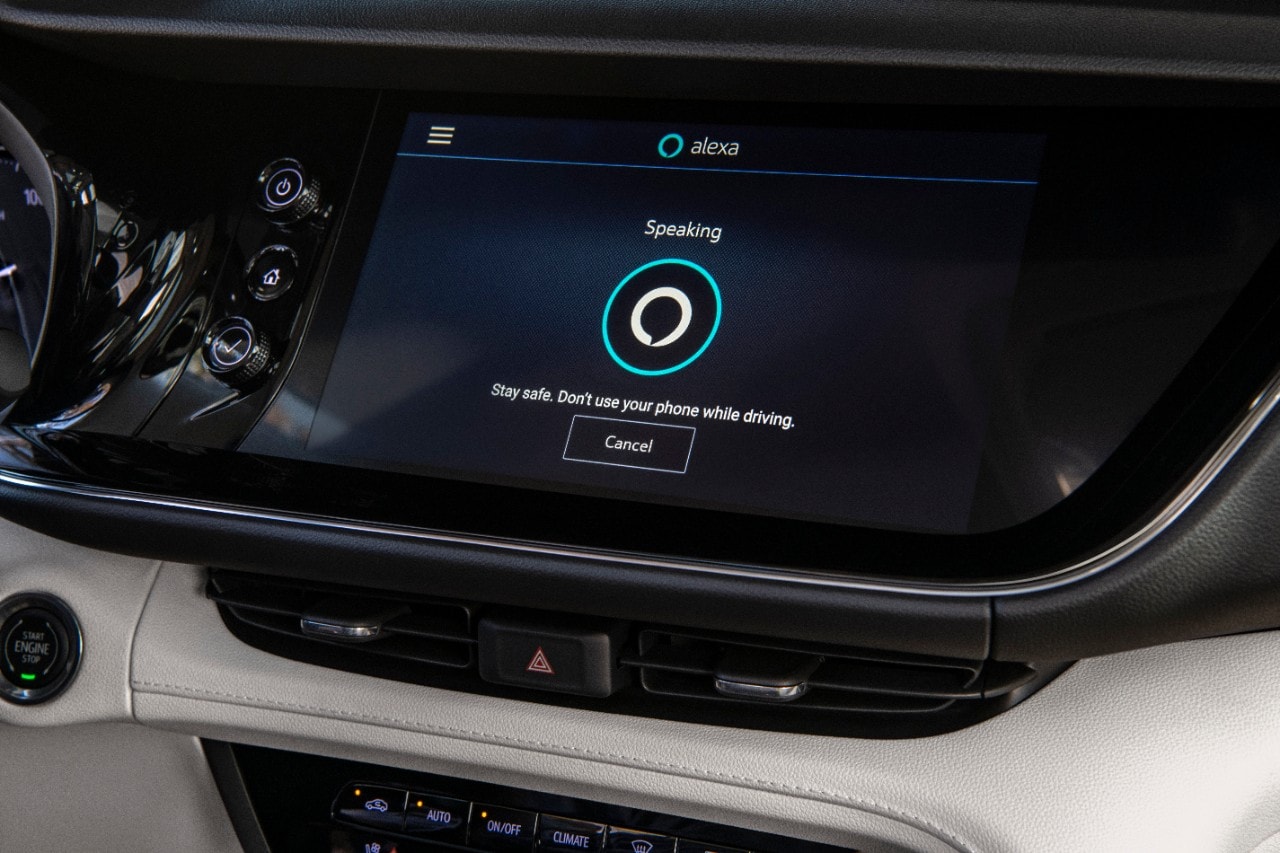 The technologically adept can even connect their Amazon account and use Alexa just as they would when in their home. Your dealer will help you completely configure your information center and heads-up display (this is one thing I truly do love) – It's very convenient and much safer to see important things such as speed traveling on your windshield than looking down at the instrument cluster.
Envision has a lot of other media options, including Buick-exclusive apps like Reese's Book Club and NCAA programming. There is even an Air Quality Indicator, something important to many with ashma and other allergies. Paired with the vehicle's air ionizer, you can drive with peace of mind knowing that your cabin's air is staying fresh.
I found the torque and drivability of the Envision excellent and feel buyers should be able to live with the base MSRP, which ranges from a tad over $30,000 to about $40,000 for the top of the line Avenir model.