Yoga N Da Hood hosts a Live Community Yoga Event
DALLAS—Healthy food and lifestyle converges May 24 at Paul Quinn College. Good Local Markets (GLM) and Yoga N Da Hood hosts a Live Community Yoga event at Paul Quinn Farmers Market.
The public is invited to shop local vendors at GLM's Paul Quinn Farmers Market from 3-7 p.m. Attendees are encouraged to stay for a free 60 minute all-level yoga exercise taught on the farm by Yoga N Da Hood founder Ebony Smith.
Yoga N Da Hood offers a mobile program, dedicated to making yoga affordable and accessible to everyone. They provide no-cost classes in yoga and mindfulness. Yoga N Da Hood founder Ebony Smith attended Paul Quinn College. Smith began practicing eight years ago while pregnant with her first child.
Smith says, "Yoga helped me get through some turbulent times. But nobody looked like me in the yoga classes I attended. I was an African-American woman. Some might describe me as overweight, but I prefer Super Sexy. Yoga helped improve my cognitive thinking and transform my life. That's why I decided to start a non-profit to bring this opportunity to others. We go to underserved neighborhoods, where residents don't have access to yoga. I am excited to be able to go back to Paul Quinn, where I went to college, and take our program to that community."
Yoga N Da Hood, a 501(c)3 non-profit, wellness outreach organization hopes to show people in underserved communities the art of self-healing, self-talk and self-love through the practice of yoga and mindfulness. All ages and levels are welcome to attend the Yoga session. Participants may bring their own mat, or mats will be provided. For information about Yoga N Da Hood, call 214-951-6002 or visit yogandahood.org.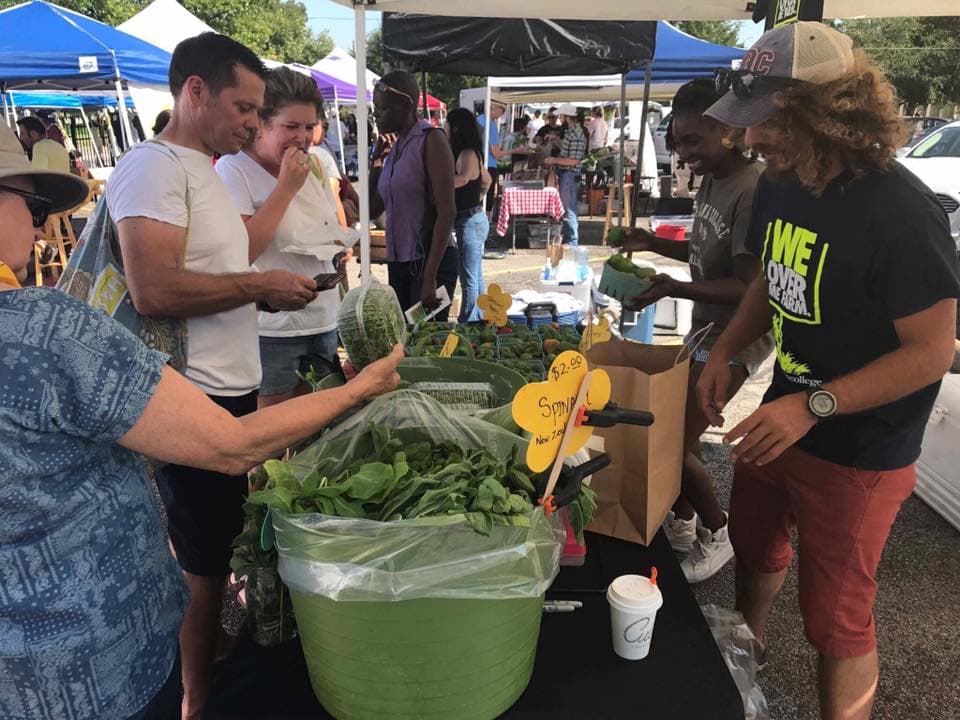 Good Local Markets Supports Local Farmers
GLM is a non-profit organization which supports local farmers, ranchers, bakers, chefs and artisans. They provide a public space to sell fruits, vegetables, cheese, meats, hand-crafted foods. These products are available to thousands of residents looking for healthy and local foods. Additionally, Good Local Markets offers the Lone Star food stamp program, Love Your Farmer volunteer days, educational programs and workshops.
Casey Cutler, Director of Good Local Markets, said the organization first started as a neighborhood farmers market with White Rock Local Market in 2009. This program proved so successful it evolved into a 501©3 nonprofit hosting farmers markets, educational programs, a food stamp program, community garden space, and more. GLM now serves thousands of residents looking for healthy, locally raised foods. They also present craftsmen and makers of clothes, jewelry, fine art, furniture, and toys.
"We carefully vet everyone who brings goods to our local markets," Cutler said. "We only want vendors who directly raise, grow, and/or produce what they are selling. Someone from GLM visits each farm or other supplier to make sure they grow or produce what they plan to sell at our markets. We don't allow resellers, only quality products that are produced locally."
Originally from Boston, Cutler says she first became aware of Good Local Markets about four years ago, while working at Trinity River Audubon Center. Friends of GLM held a potluck dinner fundraising event there. Cutler says she was impressed by the people she met and their mission, to bring people together around food.
After a short stint in Seattle, where she managed a farmers market, Cutler was thrilled to be invited back to Dallas to serve as GLM director. "I missed the sun," she said, "and the people."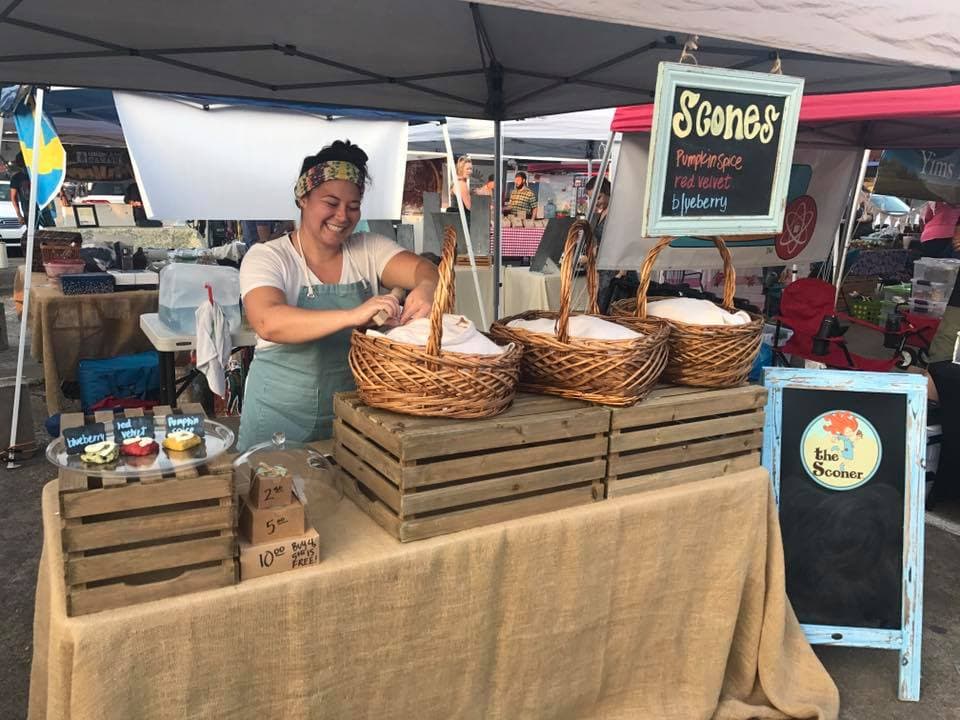 Providing Healthy Options In Food Deserts
"It is so rewarding to know that we are giving local farmers a place to bring their products. While also helping people in urban areas have easy access to fresher, healthier produce. Our successful Lone Star food stamp program makes real food accessible. We believe in being part of the solution to food inequality, which is why we have our Lone Star program at the market and it is why we put our heart into the Paul Quinn Market, located in a federally recognized food desert," Cutler said.
"Most of the produce is provided by the student-run farm located on a former football field at Paul Quinn," Cutlet said. "They grow diverse crops, with a variety of tomatoes, including green tomatoes, okra, and other produce. Other farmers and rancher like Tanner Family Farm bring beef, chicken and eggs. This last month we've had a lot of berries, especially strawberries. And the greenhouse at Paul Quinn provides sprouts and greens."
Good Local Markets at Paul Quinn College are open every Thursday from 3 to 7 p.m. with  farm tours during business hours. Every Good Local Markets vendor grows or makes what they sell with no distribution. GLM vendors offer produce, artisanal foods and handcrafted goods, all grown or made within 150 miles of Dallas.
Good Local Markets at White Rock is open every Saturday from 8 a.m. to 1 p.m. For more information, visit GoodLocalMarkets.org.