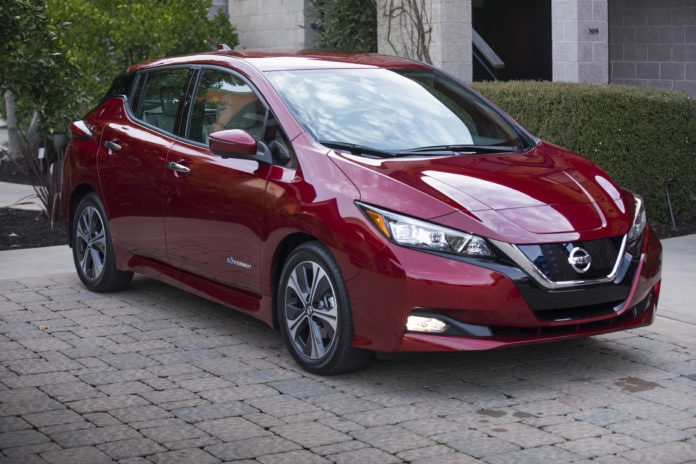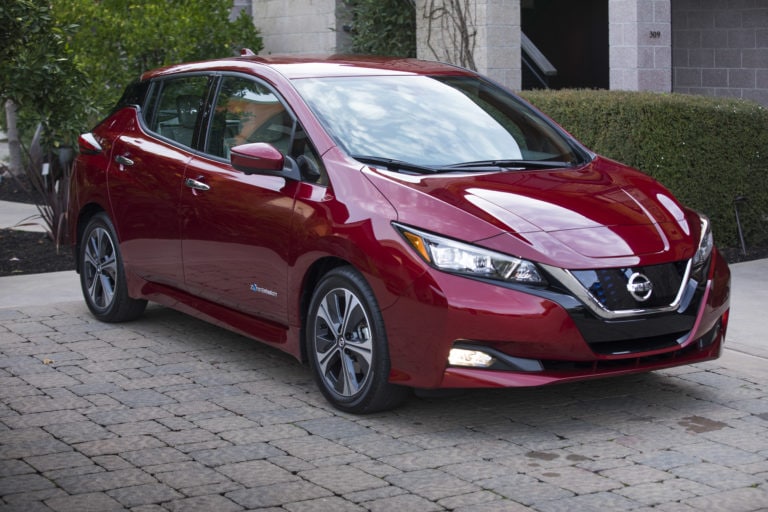 Nissan Leaf Wins Auto Jude President's Award-Electric Vehicle Of The Year
I've owned and driven a great number of hybrid and electric cars over the past few years. I owned one of the first hybrid SUVs, a GMC Yukon back in 2004. I loved it and the fuel economy it provided as contrasted to my previous SUVs, which included another Yukon and a Ford Expedition. I liked it so much, I bought another hybrid Yukon in 2008.
Then, in 2013 I bought a new Ford Energi plug-in electric. I loved it as well, both because of its electric fuel-saving abilities, and because it switched to gasoline powered when I ran out of electric power – usually at between 20 and 25 miles.
I have never experienced an electric or hybrid I loved as much as the new 2018 Nissan Leaf, however. This vehicle boasts a pure electric range of 150+ miles and I found I could drive all around the Dallas-Ft. Worth metroplex without getting low on range. I went to the airport and back, to downtown Dallas and back, to our office and back and never had a problem, nor range anxiety other than on my first "longer-range" trip. It was quick and easy to plug in with a cord that was more than adequate in length for my purposes. In fact, I never did plug it in anyplace other than my home garage since it never got low enough on range to scare me.
I've heard some worry about what plugging in a car would do to their electric bill. I found during my days with the Ford Energi I never even noticed the difference in electric bills after plugging it in every night for my two-plus years of ownership. It was the same with the Leaf. No perceptible difference in electric bills – it was a good a "free fuel," even though it must have cost something.
My Leaf proved roomy enough that the children never griped about not having enough room in the back seat and the roof-line was high enough that I never hit my head getting in and out of the car. The truck space was more than adequate for every trip we made to the neighborhood grocery store as well.
Every convenience one expects to find on a fossil fuel powered vehicle was included standard on the Leaf. Power windows, an intelligent around view monitor, driver alertness warnings, auto headlights, intelligent key fobs and charge-door release, automatic temperature controls front and rear and a preheat and cool cabin feature, as well as a number of important safety features were all standard. Blind spot warning, dynamic vehicle control , traction control, rear cross traffic alert, automatic emergency braking, a vehicle immobilizer system and lower anchors and tethers for children are all standard.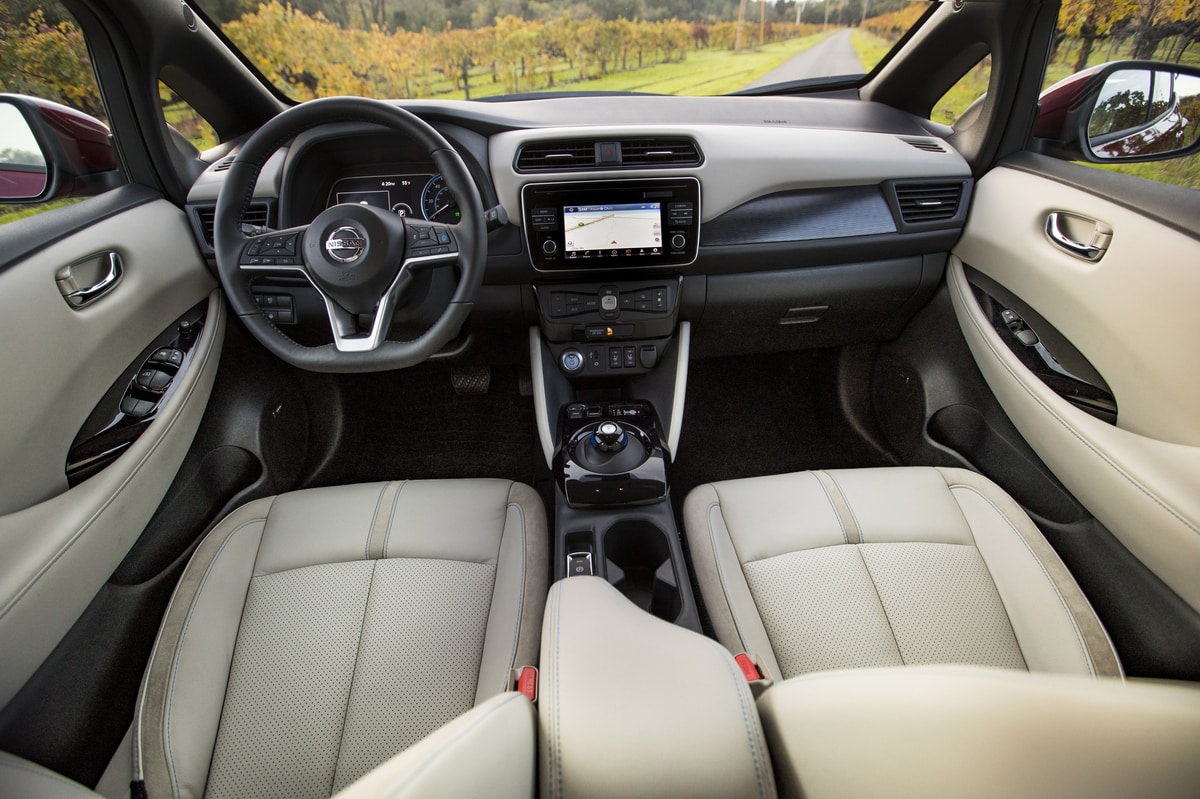 The Leaf is loaded with technology as well complete with navigation, apple carplay, android auto, voice recognition, USB connections, Sirius XM and bluetooth combine to make life better. The only items that actually cost more than the base price were ProPilot Assist, intelligent cruise control, automatic emergency braking and pedestrian detection, intelligent lane intervention and an electric parking brake. And all of those options – combined – added only $650 more to the base MSRP.
The base MSRP? Not many will actually pay the full amount because of state and federal subsidies so $36,200 grand total is overstating what this vehicle will actually set you back. Or, should I say, set you forward because your stops at the gas station will cease to exist!