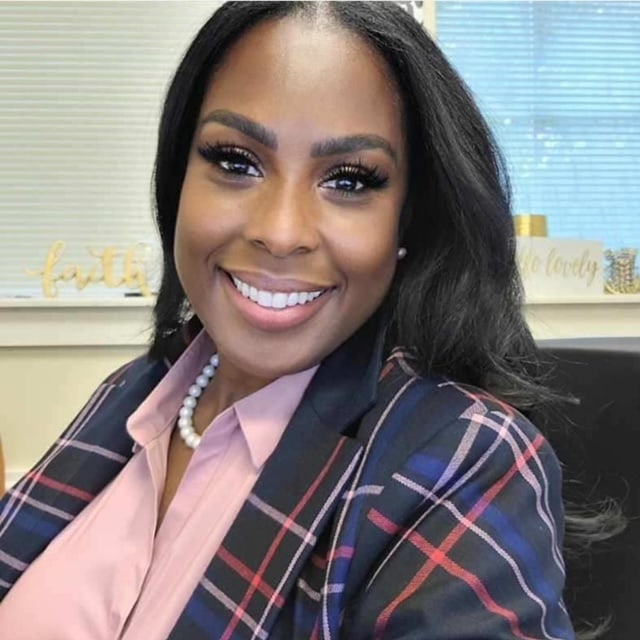 There's a new mayor in town and she has lofty goals for her city.
Sonja A. Brown is Mayor-Elect of the City of Glenn Heights and says, "My goals, as Mayor of Glenn Heights, center around education, infrastructure, and quality of life. I realized, early on, I had to repair the fractured relationships this city had with other leaders. I've been putting in the work, since 2018, doing just that."
Elected to the City Council in 2018, she became the Mayor Pro Tem of Glenn Heights 13 months later by a unanimous vote by her fellow Councilmembers.
"Today, I continue to serve in this position of great responsibility, in my third elected term as Mayor Pro Tem." She says, "During town hall meetings and casual encounters around the city, residents have asked me to focus on education, infrastructure, and quality of life."
The Road to Elected Office
Born and raised in Dallas, Brown says, "I'm a proud product of the Dallas Independent School District. A forever Tiger, I graduated from the Lincoln Humanities/Communications Magnet at the age of 16."
While there, her educational concentration was Radio/Television and she had many extra-curricular activities which included: Swim Team, Band, French Club, Debate Team, and the Journalism Club.
She went on to attend Prairie View A&M and took courses at UT Arlington and completed her education when she received a Bachelor of Science in Business Administration from Canterbury University.
A Career in Education
She began her working career as a City of Dallas Lifeguard at Grauwyler Swimming Pool in the medical district, followed by a job as a radio researcher at K-104 FM.
She's currently the Lead Communications Coordinator for Lancaster ISD, where she started as a substitute teacher. She moved into an administrative assistant position after subbing, and additionally volunteered numerous hours in the Communications Department. Then, she says, "I was blessed with a reassignment to the Communications Department."
Eighteen months later she became a Communications Specialist and another 18 months later promoted to Lead Communications Coordinator. She works closely with the Superintendent of Schools and the Chief of Communications.
She says her favorite thing about her work is the educational impact she makes on students and their families through partnerships and collaborative efforts between the District and Community Stakeholders.
Since elected to the Council in 2018, she says she's been focused on the progress and growth of Glenn Heights. "It has been, and will continue to be, an honor to serve ALL the residents of our wonderful city."
Family Life
While most people know Brown is married with two grown children and four grandchildren, few know she's a published author.
In 2005 she joined her church members in a 21-day fast, and wrote about her experience in a book, "Twenty-one to Life." Her book was about the healthy lifestyle she adopted and her transformation from the inside out. "The diet came from the Book of Daniel in the Bible," she explains.
Now in 2022 she's working on the second addition – having recently lost 34 pounds and counting – about what types of foods to eat to stay healthy. "Most churches that do a group fast encourage their members to start one at the beginning of the year, as a reset. It's all about eliminating processed foods and eating nuts and grains and being intentional about what you are eating." She admits her cheat food is "TACOS! Who doesn't love tacos?"
When she's not working or volunteering, her favorite pastime is jewelry making. But she admits, "Working full-time and serving on the Council doesn't lend much time to creating beautiful pieces anymore. Whenever I have time, I grab my beads, stones, and tools and begin creating."
Mayoral Goals
Brown says, "My goals as Mayor of Glenn Heights center around education, infrastructure, and quality of life. I realized, early on, I had to repair the fractured relationships this city had with other leaders. I've been putting in the work, since 2018, doing just that."
With a background in education, she says, "When School Boards and City Councils don't work together, students suffer. Brown says, "I believe there are workable solutions to bring teachers back to the classroom and enhance the level of education our scholars receive. I started the Academic & Citizenship (A.C.E.) Award to encourage scholars to study hard and conduct themselves in a manner that will make us proud."
Students can be nominated every six weeks. There were seven awardees during the last grading period.
Brown is proud of this initiative. She says, "I've been endorsed by DeSoto ISD School Board Trustee Chasiti McKissic and Red Oak ISD School Board Trustee Michelle Porter because of my ability to collaborate with local school districts to achieve educational goals. Together, we will continue to bring the focus of education back where it belongs: student success."
Infrastructure
Regarding employment, Browns says, "I often hear we need more jobs in Glenn Heights," so to attract more businesses, Brown says she worked to bring new homes, and a mixed-use development (currently under construction) on Bear Creek.
"In addition to the AutoZone and 7-11 currently under construction, Glenn Heights will more than double the amount of retail space currently with the completion of the mixed-use development." She explains, "With more businesses come more jobs and more sales tax revenue. More sales tax revenue allows us to continue the six-year trend of lowering the tax rate for us, the residents."
Road repair in the Mesas and all of the water lines have been replaced.
When the Bear Creek Expansion Project from Hampton to I-35 is complete, Brown says, "We will enjoy two lanes of traffic in both directions with sidewalks. I believe it's my steadfast work to improve our city that earned endorsements from City of Glenn Heights Mayor Harry Garrett, City of Lancaster Mayor Clyde Hairston, and Former Glenn Heights Councilmember Pastor Ron Adams among many others."
Overall Quality of Life
From job searches to homework, broadband speed plays an integral role in our overall quality of life and Brown says, "I'm working with County and State Officials to ensure we receive more choices in broadband providers and the broadband speeds they promise."
She's also worked in another area of communication, with the Glenn Heights Police Department, to launch "Guardian Program." It assists officers during encounters with members of the community who are non-verbal, are affected by Autism, Alzheimer's, Dementia, or some other form of mental/intellectual disability and need special care to ensure their safety and the safety of our officers.
Brown is responsible for the city's Citizens Police Advisory Committee (CPAC). Members of this committee meet monthly and can give advice on issues related to the community and policing, and assist the Police Department with conducting research, reviewing new policies, providing skilled volunteer services, or supporting community outreach efforts.
She feels, "By leaning into education and infrastructure to provide economic security, improve the quality of our workforce, retain our top talent, and meet our safety goals, we will improve the quality of life for ALL Glenn Heights residents. I am proud to have been endorsed by the Glenn Heights Professional Firefighter Association, Local 4400, for my commitment to ensure our city is safe and growing in the right direction."
The Future
Her vision is a thriving, engaged city that provides a safe place to live, work, and visit.
"Under my leadership, I see diverse recreational and cultural amenities that support a sense of community. I will support a healthy, sustainable economy reflecting community values. Getting input from residents, I will work with city staff to ensure our city-owned infrastructure, parks, facilities, and amenities enhance the quality of life and attractiveness of communities. I will deliver an efficient and effective city government in a fiscally responsible, transparent, and collaborative manner. As Mayor, I will continue the forward progress of our city. We will become a premiere city that other cities pattern themselves after."
In five years, she plans to still be working in school PR and serving the residents of Glenn Heights. And in ten years? "I see myself doing the same. School PR is a powerful tool that bridges schools and their respective communities. Although I'll term out after nine years, I will continue to serve the residents of Glenn Heights in other ways, like serving on a board or volunteering."
Brown is to be sworn in on November 22nd, but the details are still being determined. It may be held at the new City Center which will house Public Safety, a Recreation Center, and the new City Hall. As Mayor she'll serve a three-year unpaid term and she's looking forward to making a positive impact on the ever-growing Glenn Heights community.
Tours of the new City Center will be on December 9th from 8 am to 4 pm. For more information contact the City of Glenn Heights located at 1938 S Hampton Road
972-223-1690 or email sonja@sonjaabrown.com.