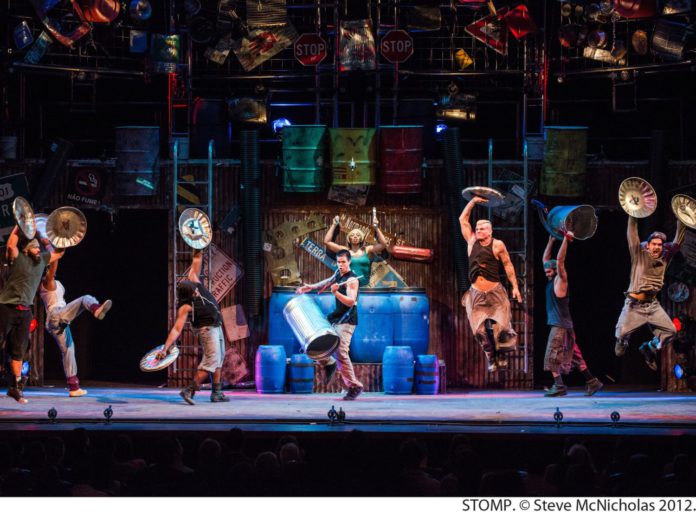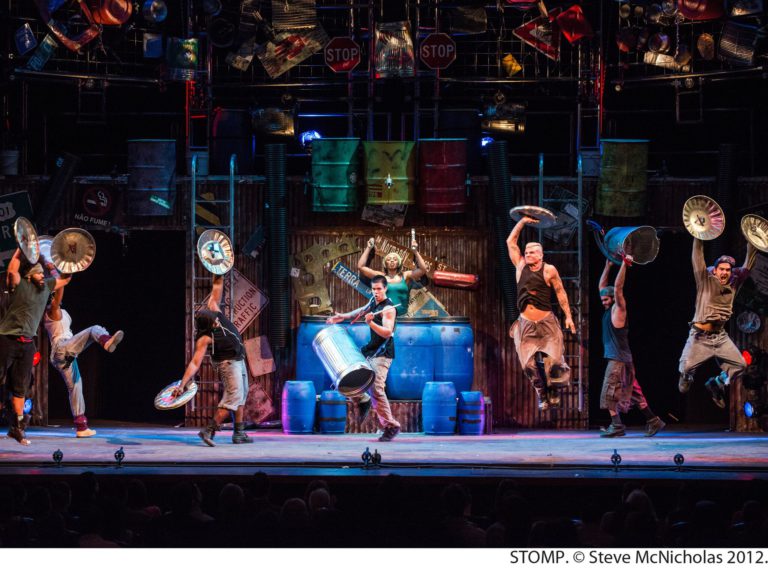 We recently spoke with Andrew Brought, a Texan from San Antonio, who will be performing with the hit musical phenomenon Stomp when it returns to Dallas Feb. 14-19. Presented by Dallas Summer Musicals, the no-holds-barred extravaganza will take the stage at the Music Hall at Fair Park just in time for Valentine's Day. Single Stomp tickets start at $15, and are available online for you and that special someone.
Here are some questions and answers from our interview with Andrew Brought, who has been studying, performing and composing music since childhood.
FDN: Did you grow up in San Antonio? Does your family still live there and did they encourage your career?
Andrew B: I did grow up in San Antonio and lived there through high school, then left for college. The rest of my family has also been in San Antonio since before I was born (aunts, uncles, cousins, etc.). My family knew early on I was going to be involved with music in some way and supported every choice I made for lessons, instruments, came to concerts/performances/gigs as my career developed…I never felt alone pursuing my career when I was a child.
FDN: What types of music most influenced you growing up?
Andrew: I grew up in Texas so naturally I was exposed to country music as a kid. My mom has a story that she claims: the first time she noticed my inclination for music was in the back seat on the way to daycare…there was a Willie Nelson song on (not sure which one) that was particularly rhythmic and percussive, apparently I started emulating the sounds and rhythms with my mouth and hands. But for me consciously, it was in 6th grade when I heard "#41" by the Dave Matthews Band for the first time, right then I knew that I wanted to create and perform music.
FDN: Did you have a favorite teacher who helped guide your career?
Andrew: I studied with a few people over the years. There are 2 primary influences in my career growing up. The first was my longterm childhood teacher, John Godoy, a graduate from Juilliard who taught me the classical side of percussion from the time I was 8 until high school. The second, has become a really close friend and mentor of mine, Aaron Guidry, who introduced me to live performance and world music. He also continues to push my career as a composer.
FDN: What is YataForLuda and when did you start composing for them?
Andrew: YataForLuda is a production/music design company originally centered around designing show concepts and composing wind scores for marching band, owned and operated by Aaron Guidry. I started working with the company sparsely around 2012 composting a few experimental projects. In 2014, I started focusing on the marching band side of things and became the "exclusive Drum Book orchestrator for all of Yata's Marching Band shows" during the 2016 season.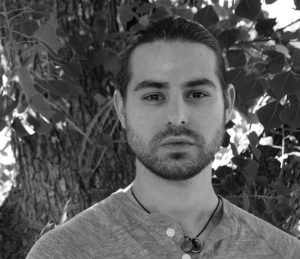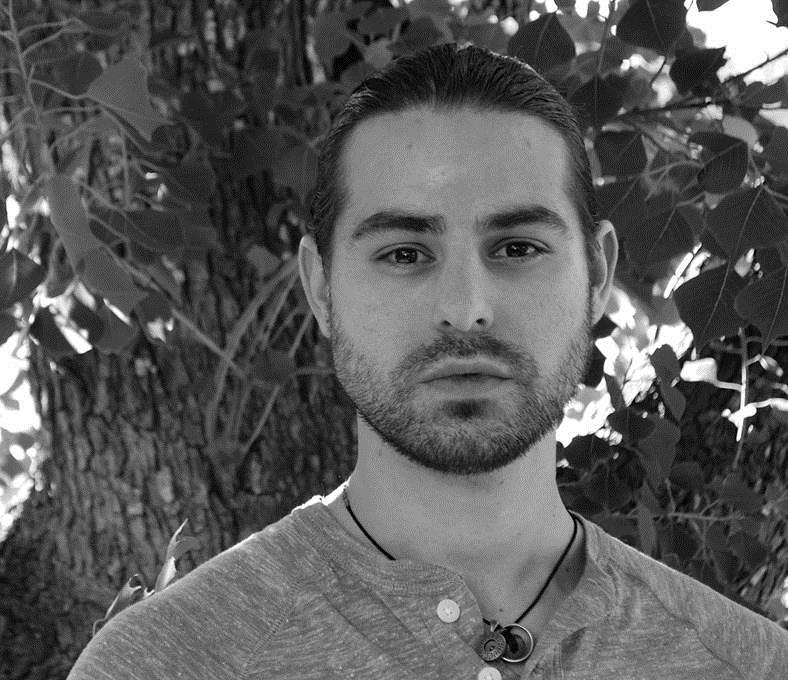 FDN: Were you with "Blast!" when it played Dallas on its (fairly) recent tour?
Andrew: I was in the 2014 cast of Blast! that toured Japan. That was an incredible experience, not just as a performer but culturally as well!
FDN: How long have you been with Stomp, and can you tell us some differences between this show and "Blast!"
Andrew: I joined the NY cast (of Stomp) in October this past year (2016). Both shows have been incredible experiences from a performance perspective…demanding the musician to transcend sound into the visual spot light. You couldn't ask for better experiences as far as being a trained musician who gets to hold an audience's attention beyond a microphone. Both are physical…though I would give this show the nod of having the edge over Blast!, if for nothing else than, I have to walk with oil barrels strapped to my feet.
FDN: What are your future plans, do you prefer composing or performing?
Andrew: I have a deep passion for performance as well as composition…my goal is to continue both and eventually see the two merge together and, sometime down the road, design a show of my own. I would like to start composing for other mediums like film/tv and ultimately stage.
Stomp: An International Percussion Sensation
Stomp, the international percussion sensation, returns to Dallas after six years for a one week limited engagement at the Music Hall at Fair Park February 14-19.
From its beginnings as a street performance in the UK, STOMP has grown into an international sensation over the past 20 years, having performed in more than 50 countries and in front of more than 24 million people.
Created by Luke Cresswell and Steve McNicholas, Stomp continues its phenomenal run with four global productions: the ongoing sell-out production at New York's Orpheum Theatre, a permanent London company, and North American and European tours.
Throughout its life, the show has continued to change by creating new material; this year, it will incorporate two new pieces. It is safe to say you will never again look at supermarket carts or plumbing fixtures the same way… or paint cans, or kitchen sinks or…
An overwhelming success marked by rave reviews, numerous awards, and sell-out engagements, the show is the winner of an Olivier Award for Best Choreography (London's Tony Award), a New York Obie Award, a Drama Desk Award for Unique Theatre Experience, and a Special Citation from Best Plays.
In addition to the stage shows, Stomp has been an overwhelming success marked by rave reviews, numerous awards, an Academy Award nomination, four Emmy nominations and one Emmy Award for their acclaimed HBO special Stomp Out Loud, noteworthy TV appearances including The London 2012 Olympic Games Closing Ceremony, The Academy Awards (produced by Quincy Jones), Mister Rogers' Neighborhood, and a series of award-winning international commercials.
The performers "make a rhythm out of anything we can get our hands on that makes a sound," says co-founder/director Luke Cresswell.
A unique combination of percussion, movement and visual comedy, Stomp has created its own inimitable, contemporary form of rhythmic expression: both household and industrial objects find new life as musical instruments in the hands of an idiosyncratic band of body percussionists. It is a journey through sound, a celebration of the everyday and a comic interplay of characters wordlessly communicating through dance and drum.