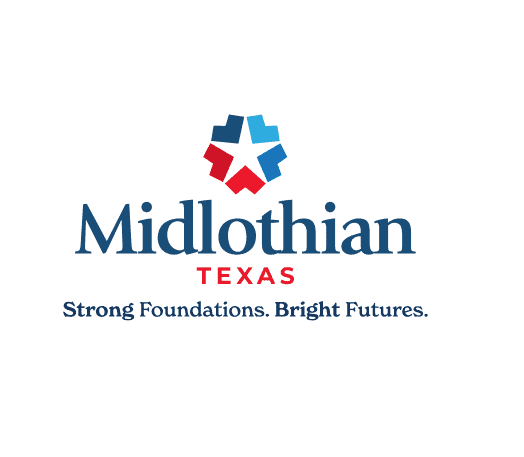 Discussing Midlothian FY 2023-2024 Budget Goals
MIDLOTHIAN – Budget season planning for the City of Midlothian has begun. At Tuesday's City Council meeting, City Manager Chris Dick outlined the city's high-level budget goals for the proposed FY 2023-2024 Operating Budgets for the City of Midlothian's General Fund and Utility Fund.
Dick said, "Some high-level budget goals are to maintain fund balances to safeguard our bond rating to provide stabilization if we have another downturn, to maintain infrastructure and service levels in this high-growth environment, and to keep conservative assumptions so that finances remain resilient."
He also mentioned continuing the voter-approved bond program. He added, "You saw that at the last meeting looking out for our bond issuance and to maintain our current tax rate of $0.65 on what is currently proposed in the budget."
Dick said the city wants to do another geo bond issuance specifically for Mockingbird Lane and McAlpin Road.
Council has also discussed a possible tax note for other priority city projects, including city drainage, park improvements, and potential land purchase.
And the city is continuing to fund road rehabilitation to preserve infrastructure and to improve investment in city staff with medical, dental, and vision programs, which Dick said "Will help us with retention in this market."
Dick pointed out the property tax base is currently a little over 24% increase based on the appraisal district's estimate, which follows last year's 15.46% increase.
"The certified estimate in April was a little over $7.1 billion. That did not factor in the recently approved 10% residential homestead adopted," he added.
He explained the growth trend in the last ten years that culminated with the 7.15 estimate. Still, he added that the estimate may be down with the residential homestead taken into consideration.
He also noted that sales tax revenue continues to rise, and the city proposes a 24% increase to reflect that trend.
City Council will meet in a FY 2023-2024 Budget Workshop on Friday, July 28th at 8:30 am. in the Council Chambers of City Hall, 104 West Avenue E, Midlothian, Texas.
Decline In Commercial/Industrial Permits
There has also been a decline in commercial/industrial permits, so a six percent decrease is being predicted, and the electric franchise is seeing a 29% increase over last year.
Regarding the general fund this year, there was an estimated over $52 million, and the intergovernmental is going up. Dick pointed out he was adding an increase in the SRO program and were still waiting for the school funding bills related to the state.
The City Hall Library opening is planned for the end of the next fiscal year, so Dick said they are beginning to plan costs for that opening. This includes library staff, book purchases, and digital needs.
Another item Dick pointed out was road rehabilitation at a little over $2.2 million.
Regarding public safety, the city is planning a new platform for car video systems and a new outdoor warning siren to replace the existing two that are in place.
Park expansions and a 25% increase in water operations revenue have been added to the budget.
All consent agenda items passed, including the minutes from the City Council meeting of July 11, 2023, the minutes from the Mid-Way Regional Airport Joint Airport Board meetings of May 11 and June 8, 2023, a resolution to authorize the City of Midlothian to enter into an agreement with Region 8 Education Service Center to participate in the TIPS (The Interlocal Purchasing System) purchasing cooperative, a contract awarded in the amount of $62,653 to Castro Roofing of Texas, LLC for roof repair at the Midlothian Senior Activity Center and a resolution to deny Oncor Electric Delivery Company LLC's application to increase distribution rates.
Regular Agenda Items Recap
Items on the regular agenda were discussed and passed, including the first item to nominate appointments to the Planning & Zoning Commission, Zoning Board of Adjustment, and Midlothian Economic Development.
There were recommendations for the Planning and Zoning Commission for Dan Altman to take that seat and Richard Reno to take the seat on the Economic Development Board; both passed unanimously.
An item to authorize the purchase of a 2025 Pierce-Custom Enforcer PUC from Siddons Martin Emergency Group, LLC, at a cost of $1,090,064, passed unanimously.
An item to execute a Public Improvement Deferral Agreement with Midlothian South TRS, Inc. for the construction of certain public roadway improvements on Old Fort Worth Road past with the cost noted by staff based on current cost plus 20% passed.
Items recommended by the Midlothian Economic Development to approve a program and expenditures with Big Q Concepts, LLC., for a project related to infrastructure improvements and with Weber MG Midlothian II, LLC for a project also related to infrastructure improvements both passed, as did an item to reclassify the Senior Economic Development Business Manager position to an Economic Development Analyst and approve the pay grade.
The final item to initiate the rezoning of "Tract A" being approximately 350± acres to be considered for the Agricultural (A) Zoning District located at the southeast corner of the intersection of Farm to Market Road 875 (FM 875) and Singleton Road, southerly along the eastern boundary of Singleton Road to its intersection with the City Limits of the City of Midlothian; then easterly along said City Limits, then northerly along the western boundary of Baucum Road and continuing along Baucum Road back to the point of beginning; and including 70 acres parcel to the north and part of the G.S. Smith Survey and part of the 3212.1279-acre tract described in deed from So. Creek Ranch, LLC passed unanimously.
The City Council also went into executive session for several items and came out with one action: removing Michael Williams from the Midway Regional Joint Airport Board.
"All Midlothian board appointees serve at the will of the council. In this case, the council decided to go a different direction. We sincerely thank Mr. Williams for his years of service and wish him the best in all things," said Mayor Coffman.