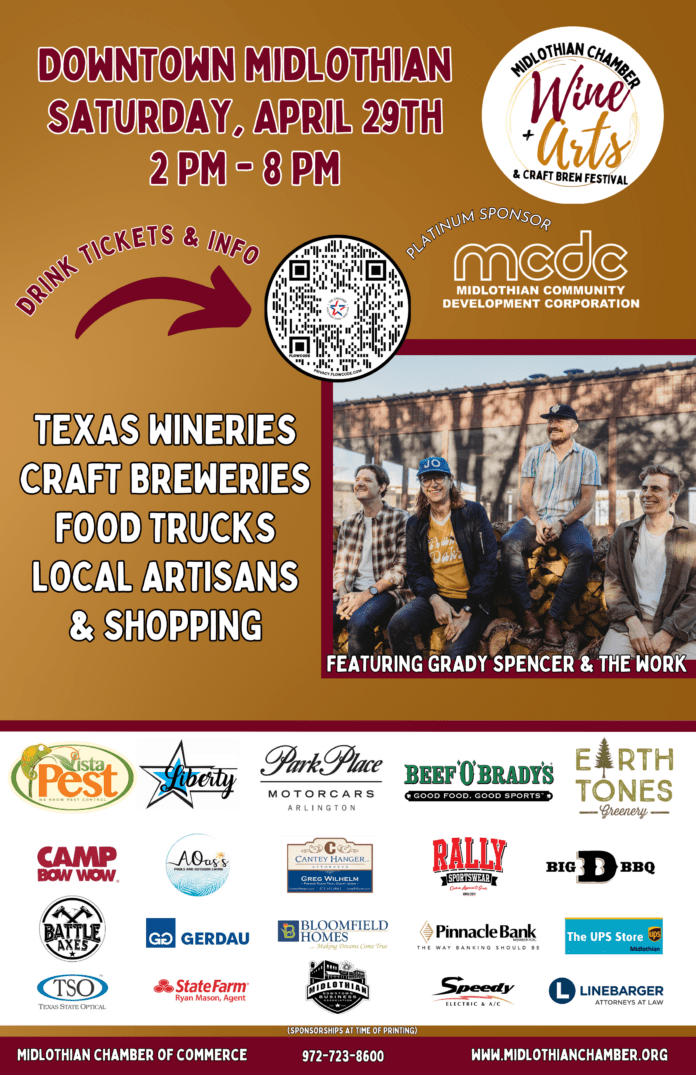 Midlothian, TX, April 6, 2023– Tickets are now available for purchase for the Midlothian Chamber of Commerce's 2023 Wine, Arts & Craft Brew Festival happening on April 29, 2023, from 2 p.m. to 8 p.m. in Downtown Midlothian.
"The Midlothian Wine, Arts & Craft Brew Festival hosts unique artisans and highlights our local businesses," Chamber President Melissa Shook said. "We have some new experiences for the event this year. With limited parking, the entire family can enjoy a fun ride in our Trolley as parking will be limited."
The event is free to attend. Local businesses and community organizations will have booths, there will be live entertainment all day, and there will be a kid zone for enjoyment. There will be food trucks to eat from in addition to the restaurants around the Downtown area.  This year's festival will wrap up with a live performance from Grady Spencer & the Work.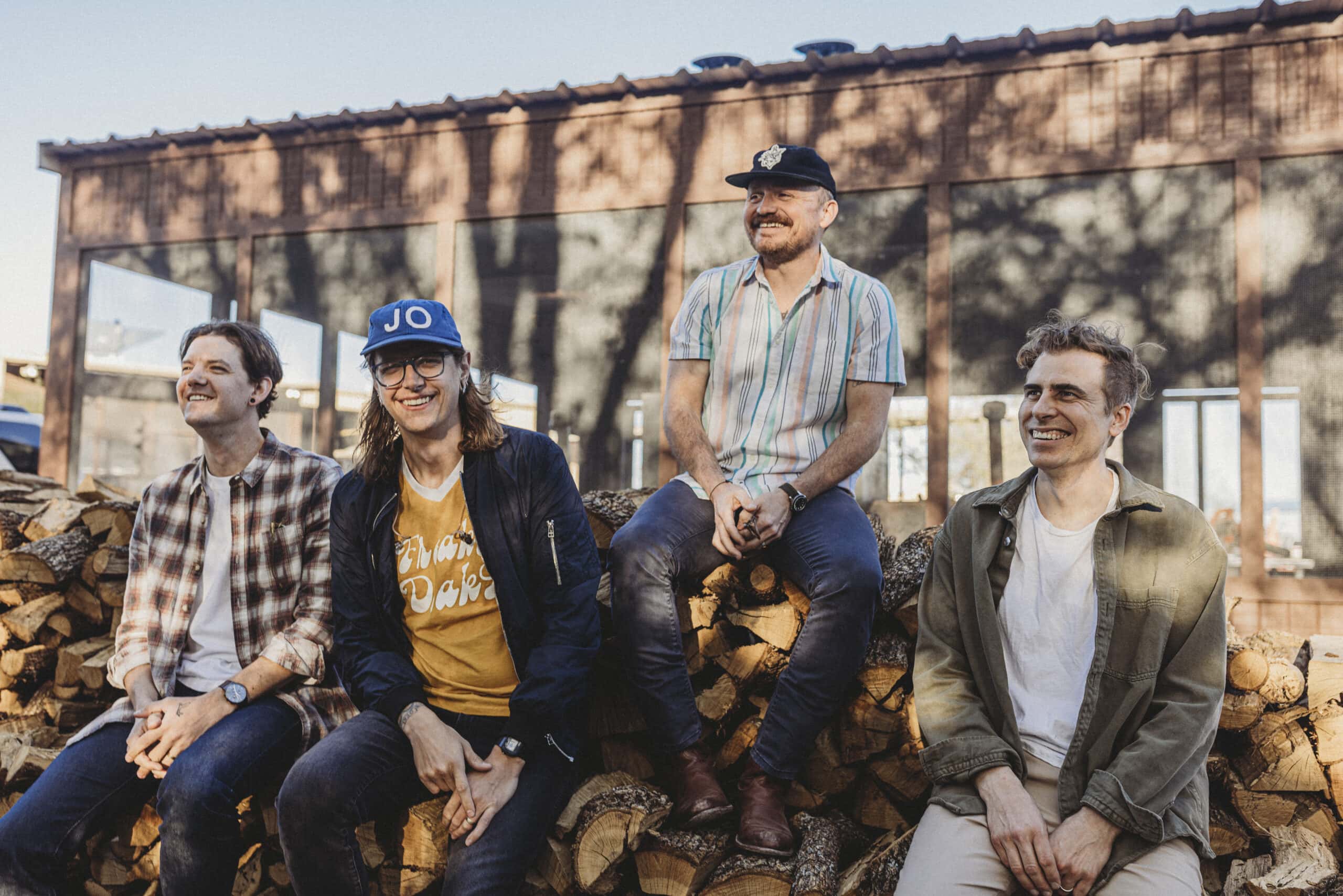 The Chamber can host this festival every year with the support of the community and Chamber Members. Sponsors include Midlothian Community Development Corporation, Vista Pest, Liberty Cheer All-Stars & Tumbling, Park Place Motorcars Arlington, Earthtones Greenery, Beef O Brady's, Camp Bow Wow, Big D BBQ, UPS Store – Midlothian, A Oasis Pools and Outdoor Living, Battle Axes, Cantey Hanger, Gerdau, Rally Sportswear, Linebarger Goggan Blair & Sampson, Pinnacle Bank, Bloomfield Homes, Speedy Electric & AC, Ryan Mason State Farm, and Texas State Optical.
On April 29, starting at 2pm, 15 wineries and 12 breweries will have samples for people to taste from. You can purchase tickets ahead of time. There are a limited amount of wine/beer bags available; the bags come with tickets to the tastings, a shopping tote, and either a commemorative wine or beer glass. Once the bags are sold out, then separate tickets will be available for purchase.
"We are thrilled to host this event in Downtown Midlothian and are looking forward to another successful event," Shook said.
You can find out more information and purchase tickets by visiting the Chamber's website (www.midlothianchamber.org/wineartscraftbrew) or following the Chamber on social media for more updates.
You can reach the Midlothian Chamber by stopping by their new office space at 116 N. 8th Street, giving them a call at 972-723-8600, or follow them on their social media accounts to stay up to date with new events and business promotions.