Junior Girl Scout Troop 5685 rode their bikes into winning honors for the second year in a row, this time taking the "Crowning Glory" award for best overall parade entry in the 2023 Let Freedom Ring, Midlothian Independence Day Parade, held Saturday, July 1.
Stepping off for the first time from Midlothian Community Park, the parade, which was sponsored by Methodist Midlothian Medical Center and Marco's Pizza, saw nearly 50 entries.  Also winning awards were the float from Union 28, taking the "Firecracker" award for being best decorated, the Ellis County GOP for best use of the "Let Freedom Ring," theme, and the equestrian unit received the "Show Stopper" award.
Leading the parade were Mayor Justin and Krystal Coffman, who rode the grand marshal float along with Mayor Pro Tem Clark Wickliffe with wife, Mackensi, and their two children, as well as newest City Councilman Allen Moorman, with wife, Mallorie, and their four little ones.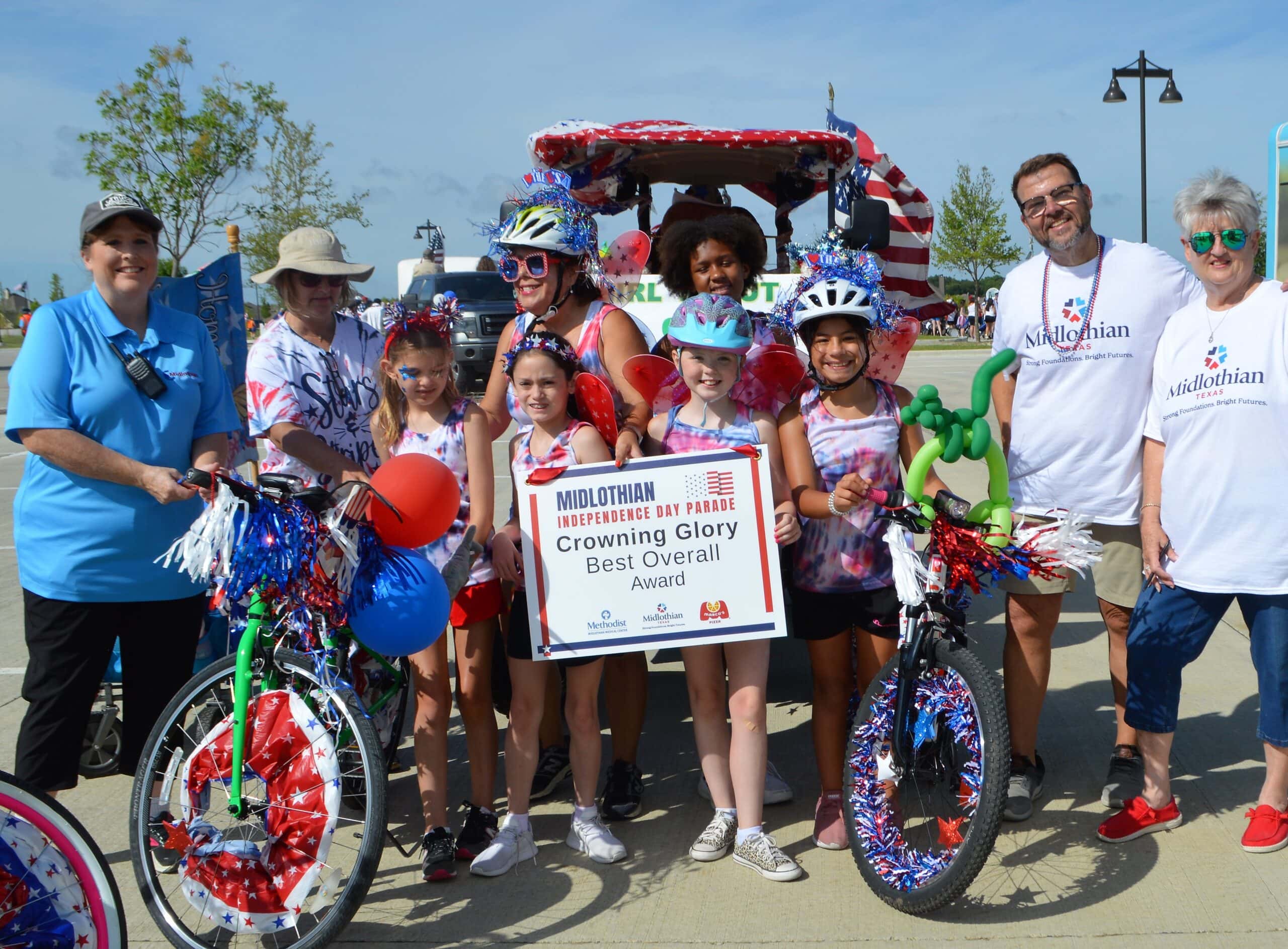 The parade is just one of a full lineup of free events offered by Midlothian Parks & Rec this summer.  Coming up at Community Park, 3601 S. 14th Street, are a showing of the family movie, "the Bad Guys," on Saturday, July 15, 7:30 p.m., Annual Parktopia on July 21, 6 to 9 p.m., and a performance by ScanT, a tribute to 80's hair bands, on Friday, July 28 at 7:30 p.m. Mark your calendars and be sure to follow the city's website for more community activities.
For a full gallery of parade photos, visit https://www.midlothian.tx.us/gallery.aspx?AID=53