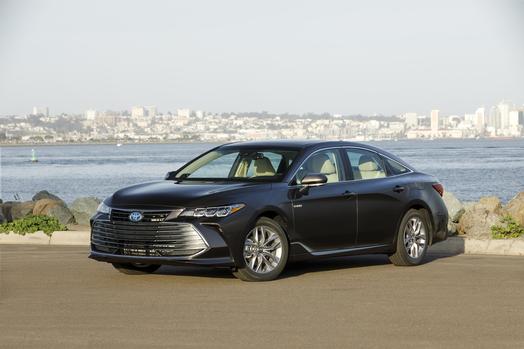 2019 Toyota Avalon Hybrid- A Premium Sedan Full of Luxury
Full-size – long, low and luxurious. Three synonyms that describe the new 2019 Toyota Avalon to a "T." One additional description is appropriate with this new hybrid model – stingy. You see, the Avalon uses less fuel than many compacts. The EPA says this model will do 43 mpg whether on the highway or during city driving. My experience, driving it all over hill and dale, through the Dallas-area thunderstorms, mud puddles and small lakes (on the highways!) was that I used far less than half a tank. OPEC nations must be really upset, not to mention the corner Exxon-Mobil station.
It was good to feel the Avalon gripping the pavement through some really adverse road conditions. Safety protections include steering assist, pre-collision systems, pedestrian detection, ABS, and smart stop features. Additional safety systems include a lane departure alert (not that it matters when you are driving on roadways buried below some degree of water), dynamic cruise control (I didn't get to use because I rarely drove fast enough to engage cruise), a blind spot monitor (very helpful always – rain or shine), and anti-theft with an engine immobilizer.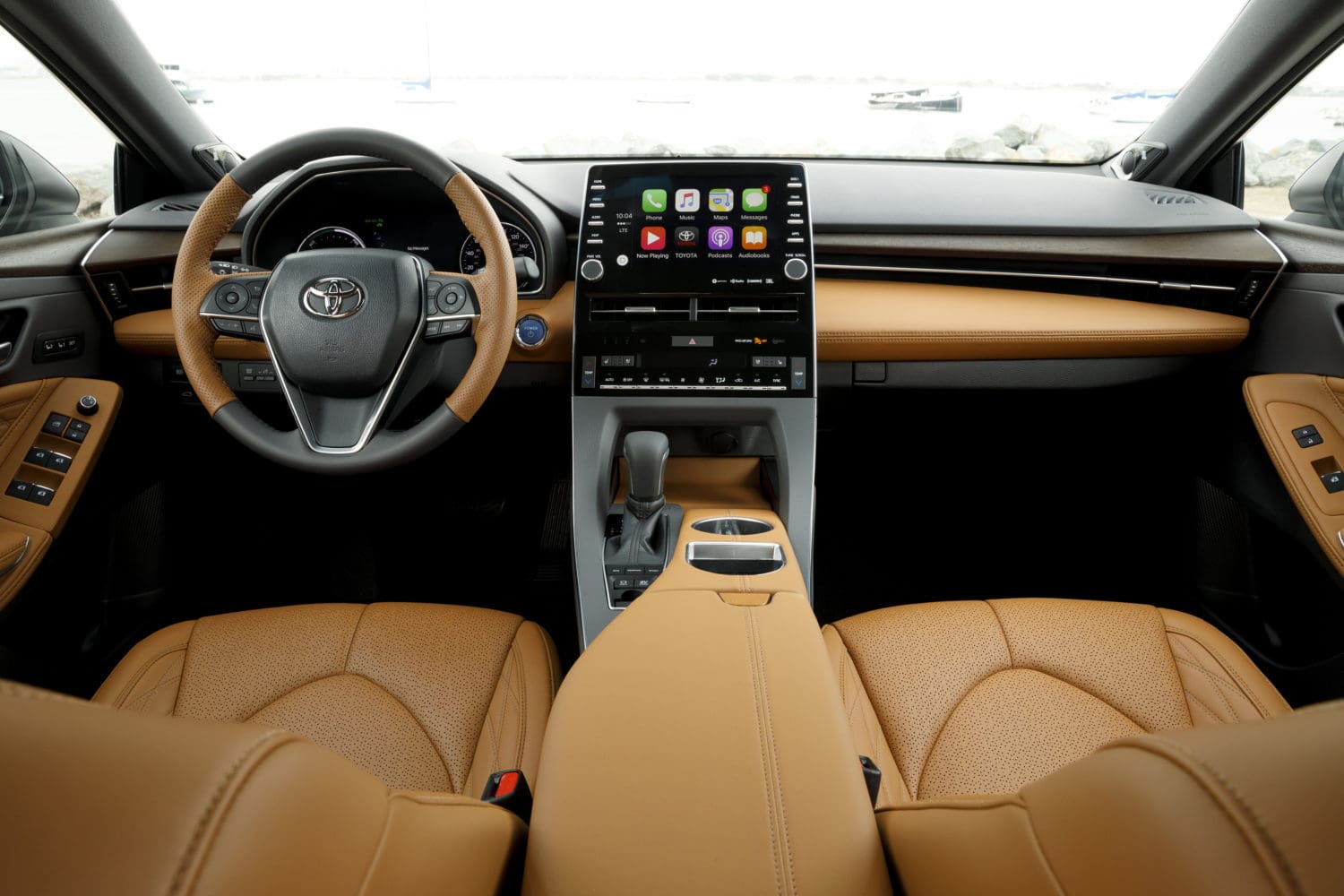 Of course, the interior is plush with dual zone heat and air including filters to keep front and rear air clean. The sound is excellent with the great JBL Premium audio system. I especially like the pause and replay feature for when there is something I really want to listen to closely or hear again. Premium leather is always nice. I remember when I first moved to Texas from New York, I was told I didn't want leather in my car. I replied "What?" You gotta be kidding me! I do. Now, everyone agrees and seeks out vehicles with as plush an interior as possible. The new Avalon fits that bill.
Looking at everything included in my 2019 Avalon Hybrid, there is only one thing that disturbs me a bit. I'm sure buyers will become acclimated to it quickly, but I did not in only a week-long test drive. It is built with a very low roof-line. I'm sure that helps in terms of aerodynamics and a number of other factors, but I smacked my head against the side of the car almost every time I got in the drivers seat. Not that it killed me or anything, but it was annoying.
What surprised me even more is that McKenzie, our nine-year-old daughter, smacked her head on the rear roof of the car getting into the back seat. More than once, she remarked, "Every thing is great except for the headache I get when getting into the car." Note to self and to McKenzie: Let's be careful getting in and out in the future! Our heads hold too much information to be jumbled due to inattention when we step into the car.