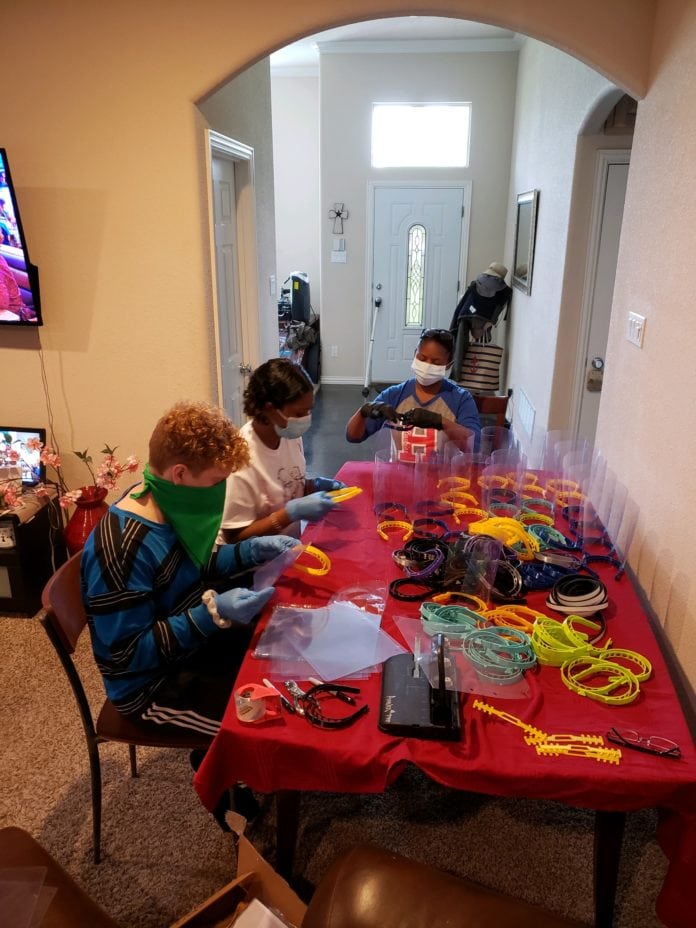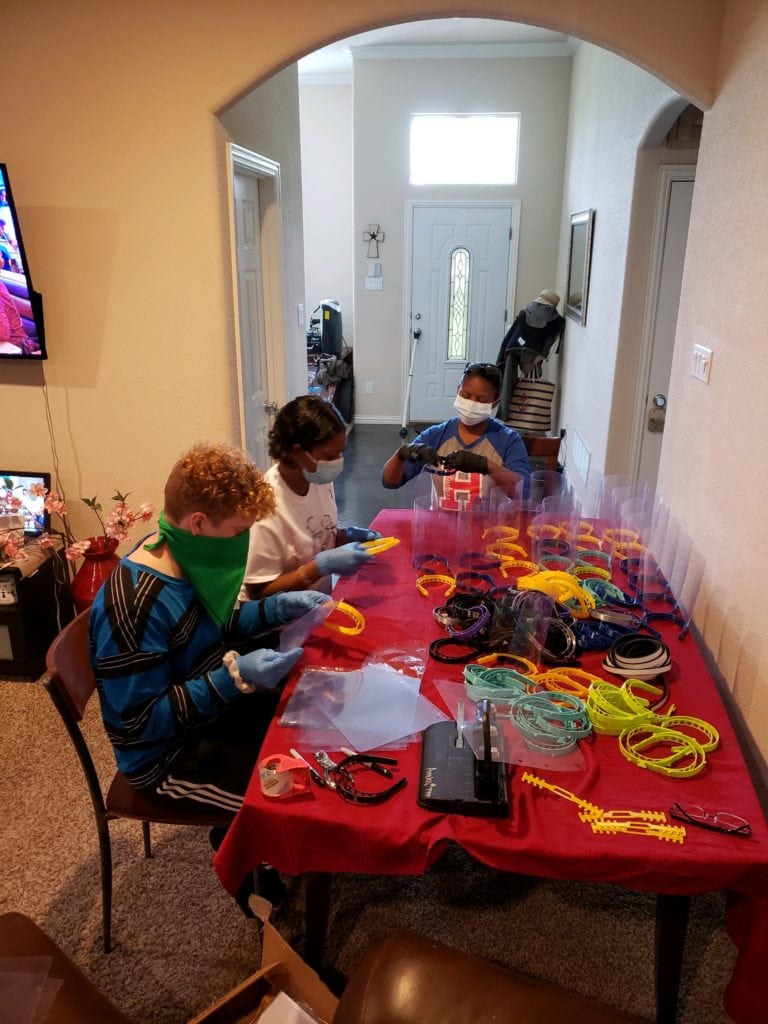 Students Use 3D Printers To Make Face Shields For Dallas County
GRAND PRAIRIE – Harmony Public Schools, a college preparatory charter school group with 58 campuses in Texas recently gave the school's local volunteers carte blanche to produce face shields and medical gear for local healthcare workers and first responders.
Within a couple of days, 100 Harmony staff members had volunteered and been trained on how to produce face shields using 3D printers.
Each face shield takes roughly five hours to manufacture and costs around $1 to make.
Fernando Cepeda from Harmony Science Academy-Dallas said he is currently running three TAZ 3D printers. That allows him to make about nine face shields per day. The school used Amazon to order the materials necessary to make the face shields. Overall, they had to wait several weeks for materials because there was a material shortage.
"As soon as we received the materials, we were able to place the shields together and send them out," Cepeda said. "The Harmony-DFW campuses have already donated 80 mask extenders, 727 face shields, and another 320 face shields Monday to the Dallas County Health Department."
This month, because of its efforts to make a difference during the pandemic Harmony Public Schools were also recognized by the National Alliance for Public Charter Schools (National Alliance) as Above and Beyond Award honorees.
Harmony Public Schools Received Above and Beyond Award
The school was honored with the award because at the beginning of the COVID-19 pandemic, Harmony Public Schools assessed the needs of students, their families, and the community, and quickly mobilized. The Above and Beyond Award was earned by schools that took the extra step to serve not only their own students, but also the broader community—during the coronavirus pandemic, despite all the challenges that came with transitioning to online learning.
Karlas Avalos who was part of the face shield making at Harmony School of Innovation in Grand Prairie said "This was a great opportunity to help out while complying with stay at home orders and social distancing. In addition to my own 3D printer, I was able to bring two home from our campus and have them print stacks overnight. It became a family activity to put them together."
Avalos said she was also able to use two Midlothian Heritage Seniors. Her daughter and her boyfriend, helped with the process of making the face shields.
"A great way for them to give back since volunteer activities are limited," she added.
And while Texas is currently re-opening in phases, Harmony Public Schools say they are going to keep on making the face shields as needed.
"We plan to keep printing and supplying our health departments with as many shields as we can," Cepeda concluded. "I may not be working directly with patients during this pandemic, but it feels good being able to help and take part in a way that can make a small positive difference for our hard-working medical staff."
Overall, there are 17 Harmony Public School campuses in the Greater Dallas/Fort Worth/Waco area. Ten of those campuses participated in the program including the Grand Prairie's Harmony School of Innovation.