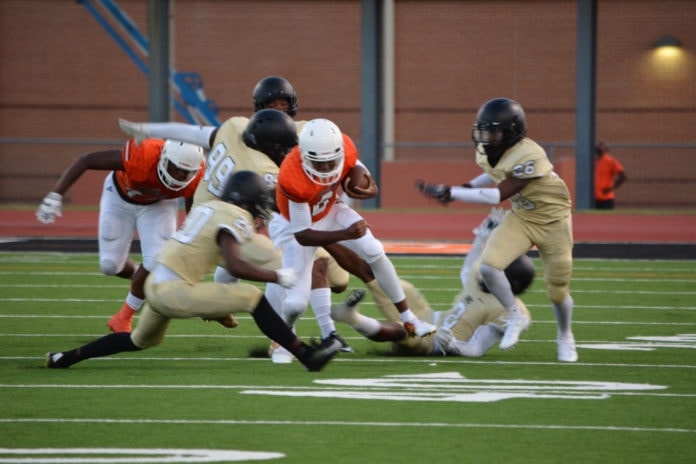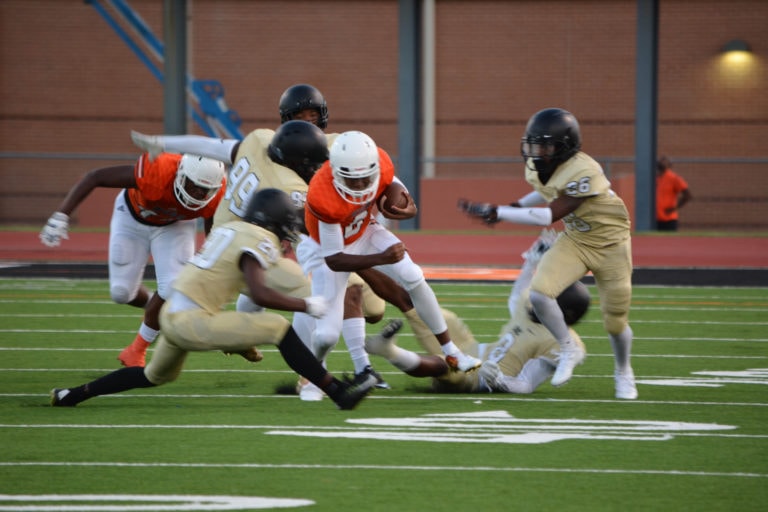 LANCASTER—After a hard fought loss to Denton Ryan (2-0) the Lancaster Tigers had something to prove this week. Still, no one expected a 51-7 routing of the South Oak Cliff Golden Bears.
After the game, the decibel level in the Lancaster locker room had to be in the 90s.
"That's always a good part," said Head Coach Chris Gilbert. "It's always been a pretty good rivalry. The kids were excited about winning that one."
Doubly so, considering the opening season loss to Denton Ryan 35-23.
"I think mostly we just focused us. Anytime you lose it shines a light on what you are doing wrong," explained Gilbert.
Any team going into a match wants to win, but Gilbert explained that losing to a team with the caliber of Denton Ryan isn't always a bad thing. Currently, Denton Ryan is undefeated and ranked third in Texas 5-A.
"The Ryan game let us knowing we have some things we needed to work on. Anytime you play a good team it lets you know a couple things you need to get better at."
Speed, Experience Prove Too Much For S.O.C.
Even though it looks like S.O.C. may have snuck in their lone touchdown while Lancaster was celebrating being up by 30–there were a couple moments when they could've done more.
Jordan Ray was a S.O.C. MVP running for 90 yards in the first half alone. At the beginning of the second half, Markise King gave the Bears hope after a score on a 90 yard kickoff return. Consequently, nothing else of note manifested for the Bears.
"There may have been a moment or two.[for S.O.C.] But for the most part we were in control of the game from start to finish."
Nationally South Oak Cliff is ranked 4,511 and Lancaster is miles away at 580. Tigers didn't take the numbers for granted.
"We never take an approach like that. Anything can happen in a game. Now the score going as high as it did was definitely not planned," he said. "We continued to be aggressive … good things were happening for us."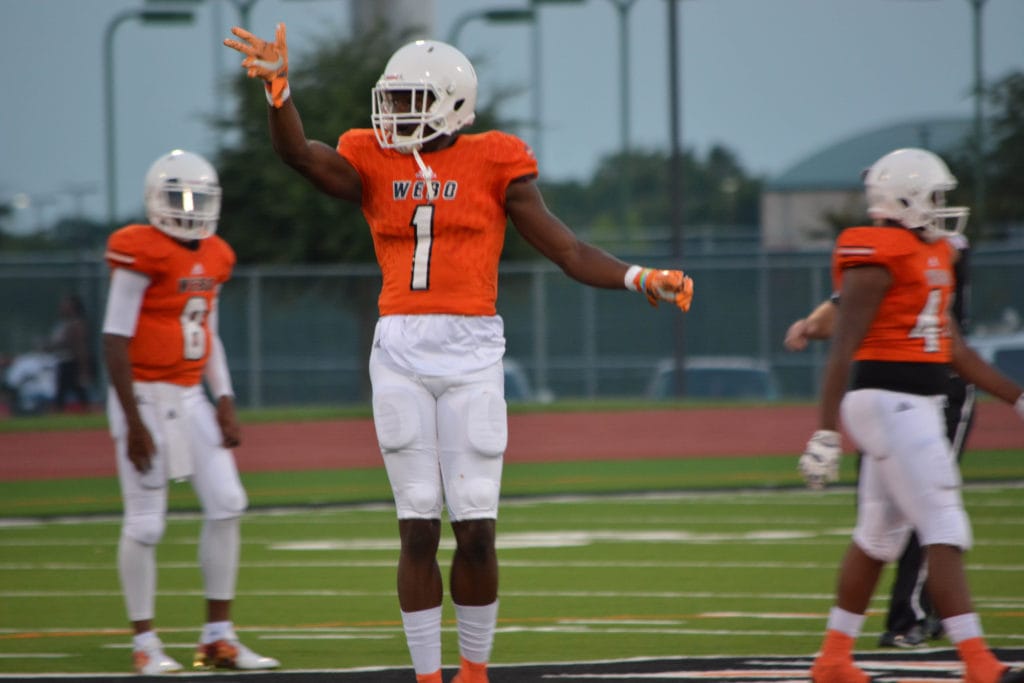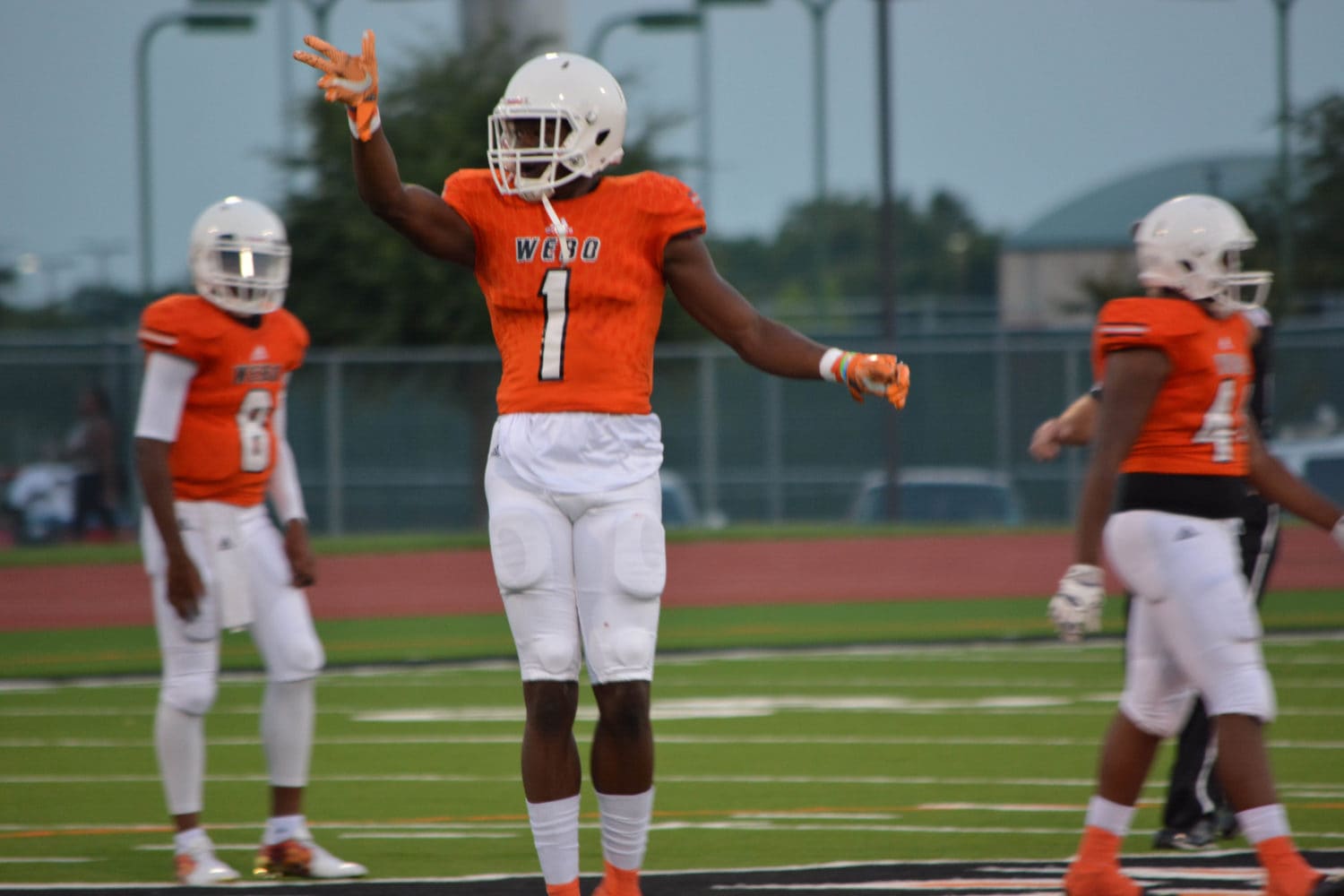 Omar Manning caught three passes for 69 yards, all in the first half. While most sportswriters fawn over Lancaster having the state's top 5-A wide receiver; the Tigers' arsenal goes deeper than him.
"The difference with us, we've got a bunch of 4.6s, 4.7s, 4.8s [40-yard dash] that no one talks about," Gilbert said. "We are fast."
Lancaster has lots to boast–whether it's Jordan Hollis keeping his balance for 10 yards after running 70 and scoring, or Manning making a diving circus catch. Yet even on the opposite side of the ball their defensive squad also known as the 'front 8' scored against S.O.C. on two separate occasions.
Quarterback Trevor Hatton threw for 177 yards and three touchdowns, and carried 4 two-point conversions. Hatton started varsity this season after Ryan Ross graduated in May 2016.
A Road Test For Lancaster Tigers
This week the Lancaster Tigers are traveling south down Interstate 45 to Corsicana for their first road trip.
"This is going to be something different for our guys. A true road game where you have to leave early, travel by bus and try to stay focused the entire time. A lot of the mistakes you make at home you really can't make on the road."
True to form the Corsicana Tigers (1-1) are an aggressive rural team. Coming off a 34-23 loss to Tyler Lee on Friday, they are out for blood. Gilbert says that his boys are too. In fact, Saturday morning in Lancaster was no time to sleep in.
"We got a pretty a good look at some [Corsicana] game tape this morning. I started getting on the guys about things they need to work on," said Gilbert. "They [Corsicana] are a young, physical team. They are going to line up and hit you in the mouth and see how you respond."
Many would be surprised to hear that Lancaster athletes practiced Saturday.
"The kids are practicing six days a week and the coaches are working seven."
According to Gilbert, during the season his players come in on Saturdays to lift weights, run and reviewing tape from the previous night. Following University InterScholastic League [which oversees Texas extracurricular activities] Gilbert and his team made headlines with their midnight practice on Monday, August 9, 2016.
According to UIL rules 5A and 6A schools can only begin fall football practice on the second Monday of August.
At 12:01 a.m. that's what the Lancaster Tigers did. It seems that hard work and dedication has paid off.