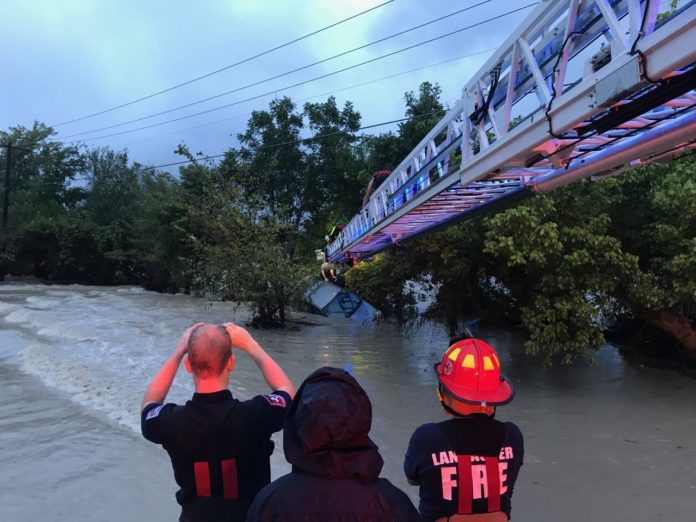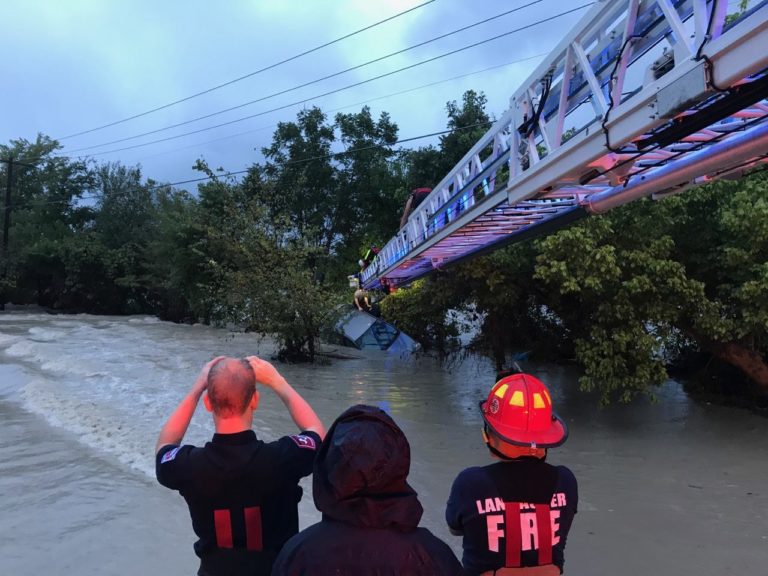 Residents Begin To Rebuild After Record Breaking Floods
DESOTO—Record breaking rain caused a flood of problems over the weekend throughout North Texas. And much to the chagrin of many Best Southwest residents, more rain is in the forecast. Over the weekend some areas saw as much as 12 inches of rainfall. Which according to meteorologists at the National Weather Service Fort Worth office, is four times the normal amount of rain for September.
An observation station in Cedar Hill and one by Mountain Creek Lake in the Grand Prairie area each recorded just under 7 inches Friday and Saturday.
Heavy rain throughout North Texas left several stranded vehicles on roadways Friday and into Saturday, forcing many roads to close temporarily, including Highway 67 in Cedar Hill.

Brace For More Storms
DeSoto firefighters were among the many first responders braving the rain, as they rescued a stranded motorist who lost control of his sedan near Ten Mile Creek in Lancaster.
With more rain expected this week, the weather service warns drivers to never cross flooded roadways or park your car along creeks, streams and washes during threatening conditions.
A mid-week cold front will bring milder temperatures and increased rain chances to North Texas. The greatest rain chances will be on Wednesday as the cold front passes through.
Extensive rainfall has caused flooding issues all month in eastern Texas. While the flooding numbers pale in comparison to what the state experienced last year from Hurricane Harvey, the rainfall totals have been unprecedented. According to AccuWeather On-Air Broadcast Meteorologist Justin Povick, the 11.54 inches of rain recorded at Dallas-Fort Worth Airport this month ranks as the wettest September on record.
The White Rock Creek at Dallas crested at an all-time record of 91.47 feet on Saturday morning, according to the National Weather Service, and the floodwaters also forced evacuations and claimed one life.
A deep and unusually persistent flow of tropical moisture from the Gulf of Mexico is to blame for the extended stretch of wet weather.