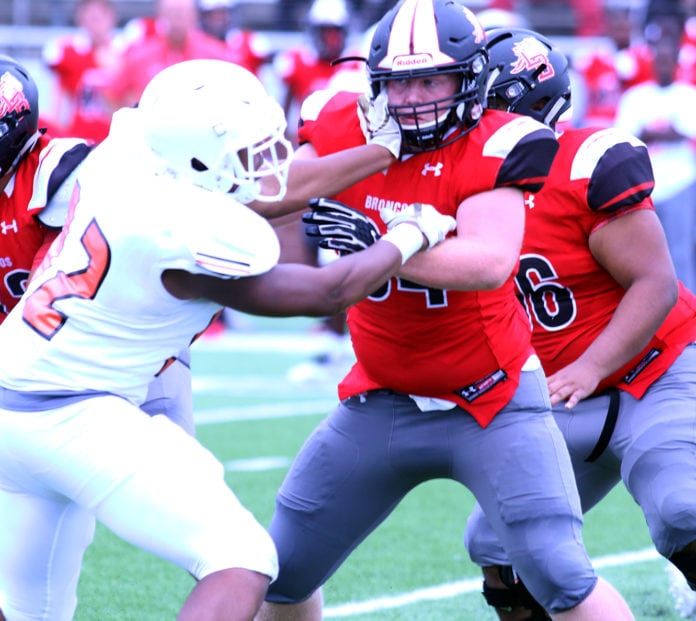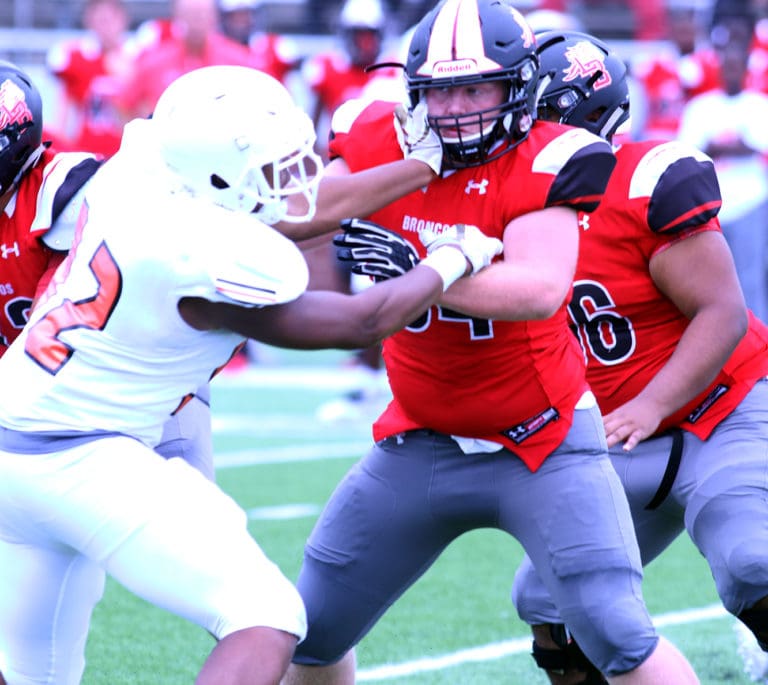 LANCASTER—After strong storms forced officials to halt the district opener between the Lancaster Tigers and Mansfield Legacy Broncos, there was over 14 hours for Lancaster Coach Chris Gilbert and his football team to think about how they would erase the 8-7 deficit they faced when the game was rescheduled for Saturday, September 22, 2018.
"I stayed up almost all night trying to figure out a strategy for how we would execute a game plan for Saturday," Gilbert said. "We had to either get the first down or let them score quickly to give us a chance for the win."
The game stopped Friday night with the Tigers facing a fourth-and-1 at their 18 yard line. As the two teams resumed play on Saturday, Lancaster quarterback Rodd Hudson III converted the first down with a 4-yard run. Seven plays later the Tigers found the end zone on a 34-yard run by Da'Qualen "DQ" James with just over two minutes left to play giving the Tigers a 13-8 lead.
"I decided we were going for it on the fourth-and-one and then we would go from there," Gilbert said. "Our offense executed the plan well and gave us a chance to stay in the game."
After the touchdown, Lancaster's Thatcher Crocken recovered the fumble on the ensuing kickoff and returned it 10 yards for another Tiger touchdown. The Tigers then went for extra points and turned what was once a one point deficit into a 21-8 lead.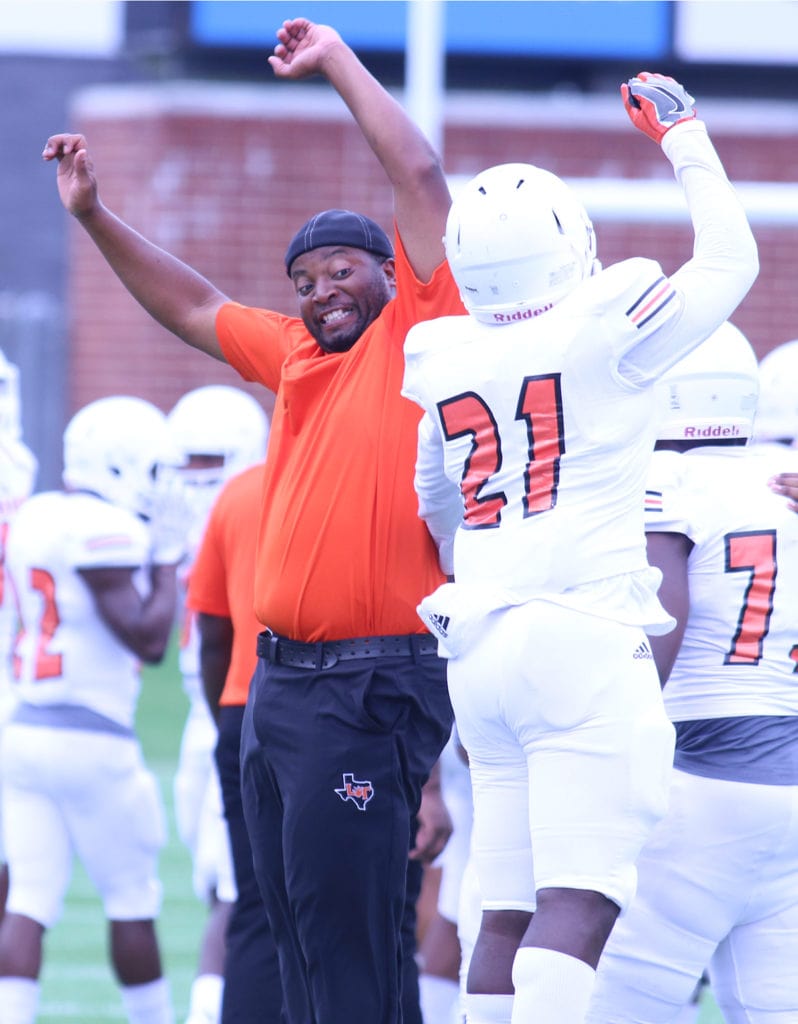 Lancaster Tigers Secure First District Win
"This was huge for our team to score two touchdowns within less than 90 seconds," Gilbert said. "Once we put ourselves in this position, the game was over because we have a strong defense."
With 1:11 left in the game, the Broncos had one last chance to try and put together a drive. This was when the Tiger defense made a statement about their strength.
"I knew at this point our defense would finish the game for us," Gilbert said. "We have a very good defensive line and we just counted on them to come up with big stops."
The Tiger defense did just that as they forced the Legacy Broncos to give the ball up on downs. This gave the Tigers' offense the ball with just enough time on the clock to take a knee for the last four downs of the game.
"This is a huge win for us in more than one way," Gilbert said. "This win helps justify to the team all the hard work we put in last week to prepare for this game. This also puts us in a good position in our district as it relates to the playoffs."