"His Story The Musical" will hold its world premiere in the DFW area of North Texas this spring. Photographer Chris Waits and I attended a March tent-raising for the spectacular Broadway show tent that seats 1300, and will soon be home to this inspirational musical. "His Story" opens with preview performances starting May 5 at the state-of-the-art Broadway Tent at Grandscape Entertainment District in The Colony. Official opening night will be May 18, and tickets are now on sale at Ticketmaster.com. For further information, visit HisStoryTheMusical.com.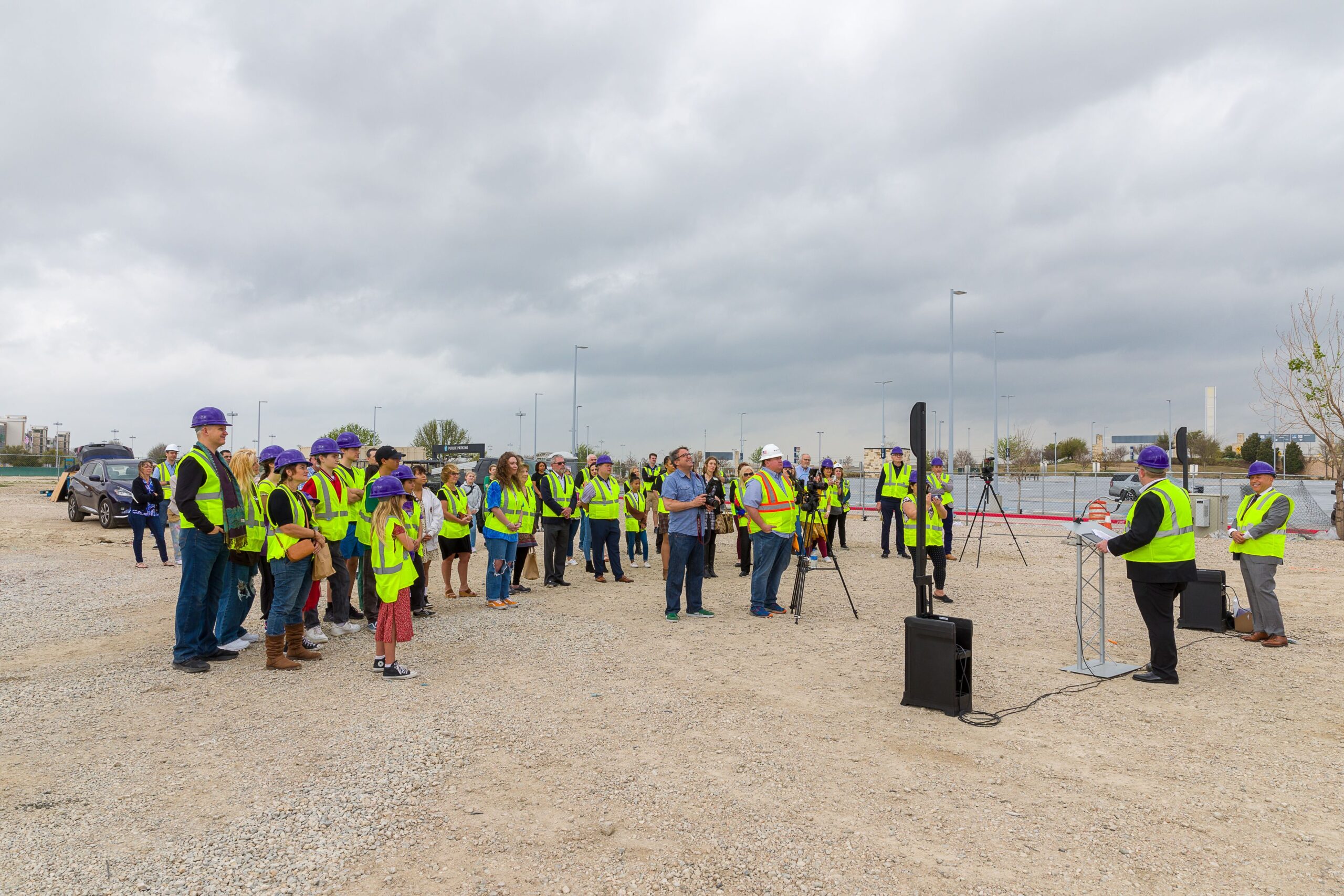 Anna Miriam Brown
While it was exciting to watch the preparations for the tent raising (even though the actual raising had to be delayed due to wind conditions) my biggest thrill was meeting and talking with the young playwright, Anna Miriam Brown. Now 21, she wrote the music and lyrics for "His Story the Musical" when she was only 17. She was living in Africa with her missionary parents and siblings at that time, but now lives in Dallas.
"After listening to the soundtrack for (Linn-Manuel Miranda's) 'Hamilton,' which blended all different kinds of music–even hip-hop and rap—that appeal to younger music lovers," Anna Miriam says she was "struck by how it stirred my desire to learn more about American history." That's when it occurred to her that retelling the story of Jesus might spur more interest in His Story for her generation. "At that time," she says, "I really didn't know anything about musicals, but wrote my songs as an audio book."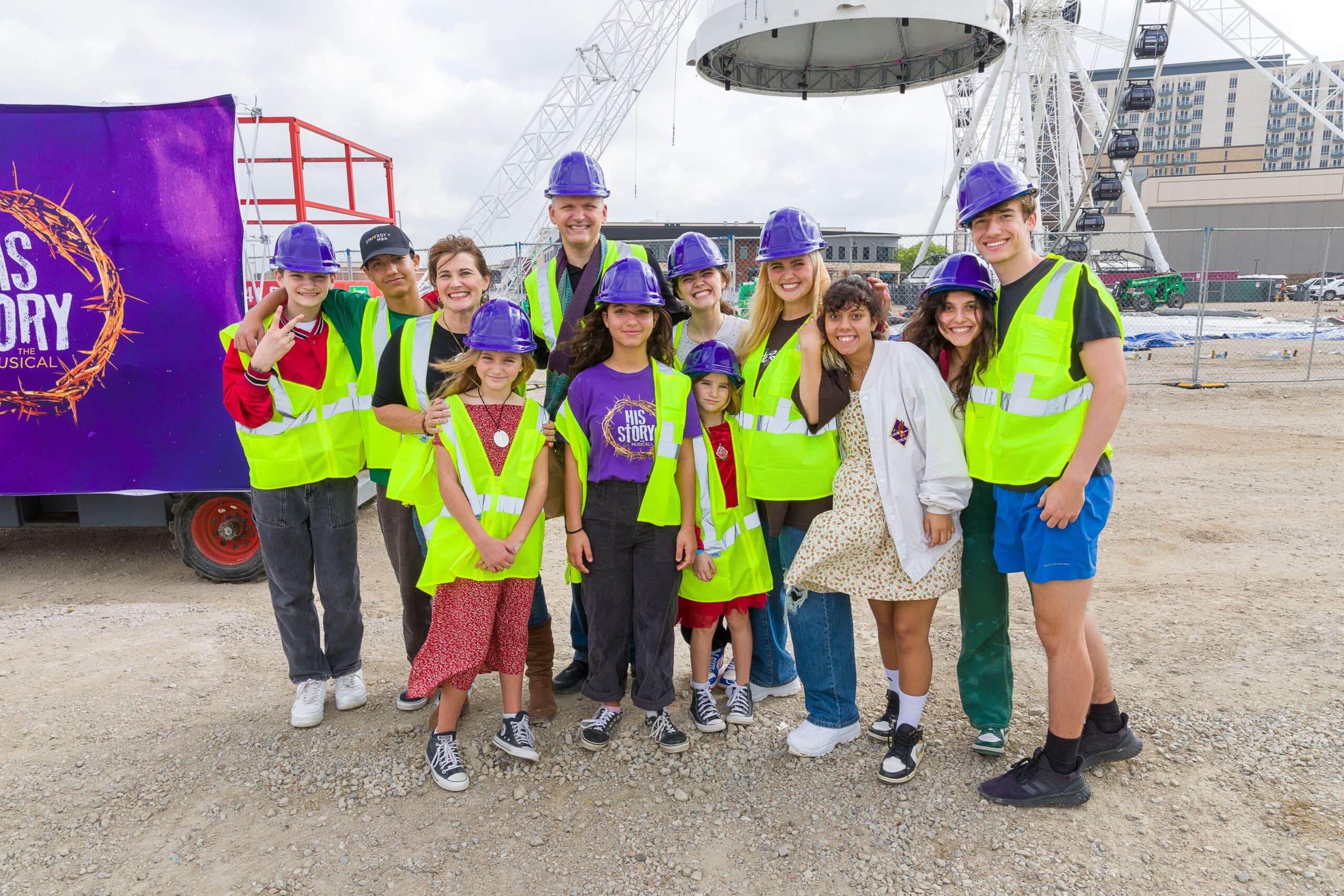 The audio book became popular enough to catch the attention of Tony-award nominated producer Bruce Lazarus, who also attended the Broadway show tent raising. Lazarus says he loved the music so much he contacted Anna Marie about turning the songs into a Broadway musical. The inspirational musical features an original book, music and lyrics by Anna Miriam Brown. The director is two-time Tony Award nominee Jeff Calhoun (Disney's Newsies, Bonnie & Clyde).
"I have worked on seventeen Broadway musicals, but nothing prepared me for the shock and awe of meeting this truly amazing artist, Anna Brown," Director Calhoun says.
Additional producers for "His Story The Musical" include Willie and Korie Robertson (stars of "Duck Dynasty," New York Times bestselling authors). Brad Reeves / Bill Noble, Thinking Tree LLC, Jill Wilkinson, Cooper Collins, Christian and Sadie Robertson Huff, Mike Collins, and Troy Duhon / Bob Katz in association with Matthew Churchill Productions Ltd. are also producers.
"His Story: The Musical"
The musical is a Broadway-style theatrical event, 2000 years in the making. In this new, contemporary pop musical based on the life of Jesus, a common-man-from-an-obscure-family arrives in the big city and defies expectations. He performs miracles and speaks great wisdom, but chooses friends from the dregs of society and hangs out in the wrong part of town. Mocked by the establishment, he is adored by the people. Melding a youthful voice with a timeless perspective, the greatest story ever told is brought into the third millennium, reminding us of the universal power of love and redemption.
"In every generation, new voices point us to Jesus in unique, powerful and creative ways," say producers Willie and Korie Robertson. "We believe Anna Miriam Brown, who was 17 years old when she wrote His Story: The Musical, is one of those extraordinary voices. We are thrilled to be a part of bringing this musical to the stage."
A company of primarily home-grown, local Texas artists includes Brad Kuenzer as Jesus, Lily Gast as Mary Magdeline, Richard Chaz Comez as Judas, Jataria Heyward as Mother Mary, and Logan Dolence as Joseph. Casey Lamont plays Lucifer, with Carlos Gutierrez as Gabriel, Bryan Munar as Peter, Camden Deal as Leper, Justin Taylor as Matthew, Caleb Bermejo as Pontius Pilate, and Mat Blasio as Nicodemus. Other cast members include Courtney Blanc as Caiaphus, Ja'Naye Flanagan, Lia Karagianopoulos, Abby Murphy, Audrey Lee, Gigi Hausman, Nicholas Haas, and Mark Quach.
The full creative team for the production brings together top talent from both the Broadway and arena touring industries. Creative Team: Director Jeff Calhoun, choreographer Eamon Foley, music supervisor Rick Hip-Flores, and arrangers Rick Hip-Flores and Paweł 'Bzim' Zarecki. Scenic designer Tobin Ost, costume designer Junghyun Georgia Lee, lighting designer Sooner Routhier, sound designer Daniel Lundberg, projection designer Caite Hevner, hair & make-up designer Tommy Kurzman, and music director Jesse Fry join the creative team. Casting is by Eisenberg/Beans Casting.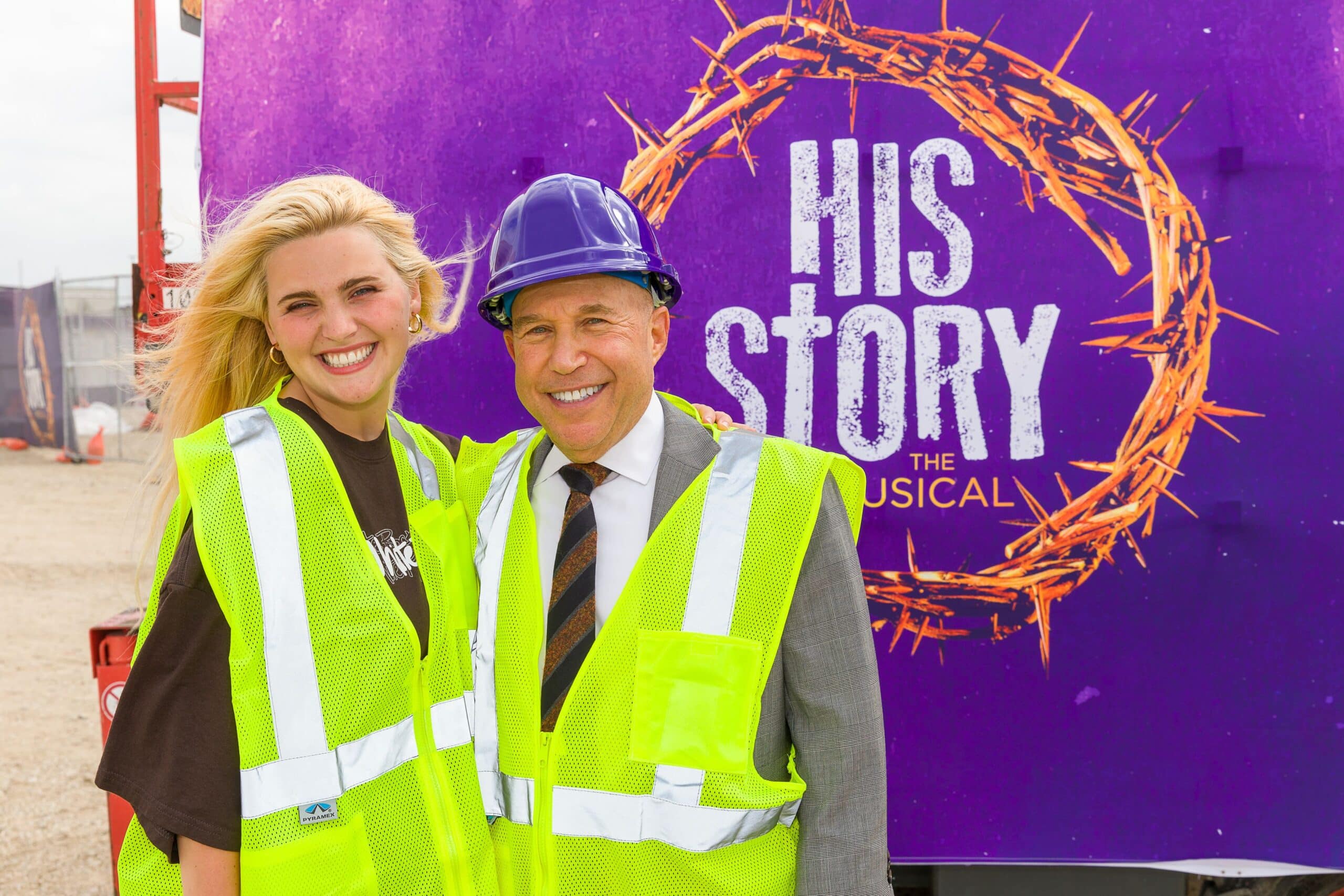 Producer Bruce Lazarus
"We could not be more excited that this company of artists will begin rehearsals in Lewisville, Texas next week, and will introduce His Story: The Musical to the world next month," says producer Bruce Lazarus. "It has always been our aim to form a company led by local, Texas talent. We are proud to say that, by the time we open in May, we will have brought nearly 150 new jobs to the region. We cannot wait for this extraordinary company to take the stage and bring His Story to life for Dallas-Fort Worth audiences."
"His Story: The Musical" launches an open-ended run May 5 at The Broadway Tent at Grandscape (5752 Grandscape Blvd, The Colony, Texas) with opening night May 18. Tickets range from $39-$139, with VIP packages available starting at $219-$239. Tickets are on sale at Ticketmaster.com. Additional service charges and Ticketmaster processing fees may apply.
To inquire about special rates for groups of 20+, email groups@hisstorythemusical.com or call, toll-free, 855-HIS-STORY (855-447-7867). For further information, including performance schedules, visit HisStoryTheMusical.com.