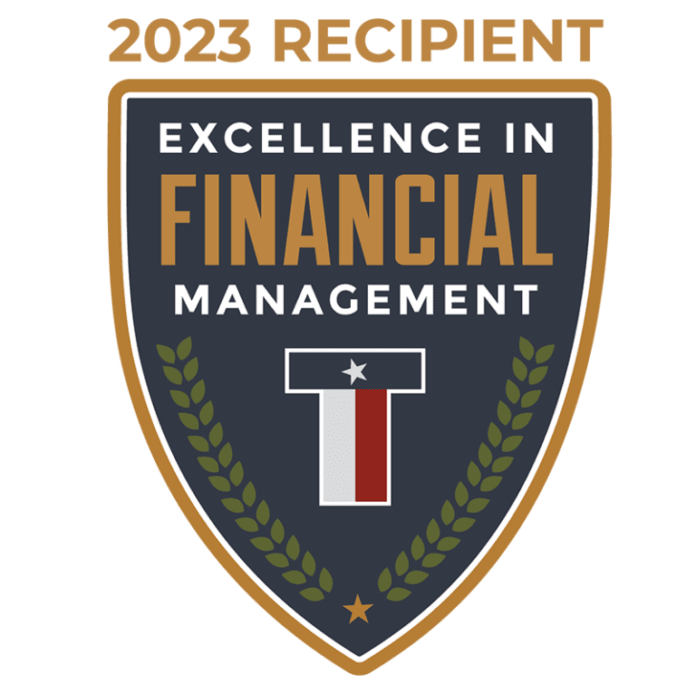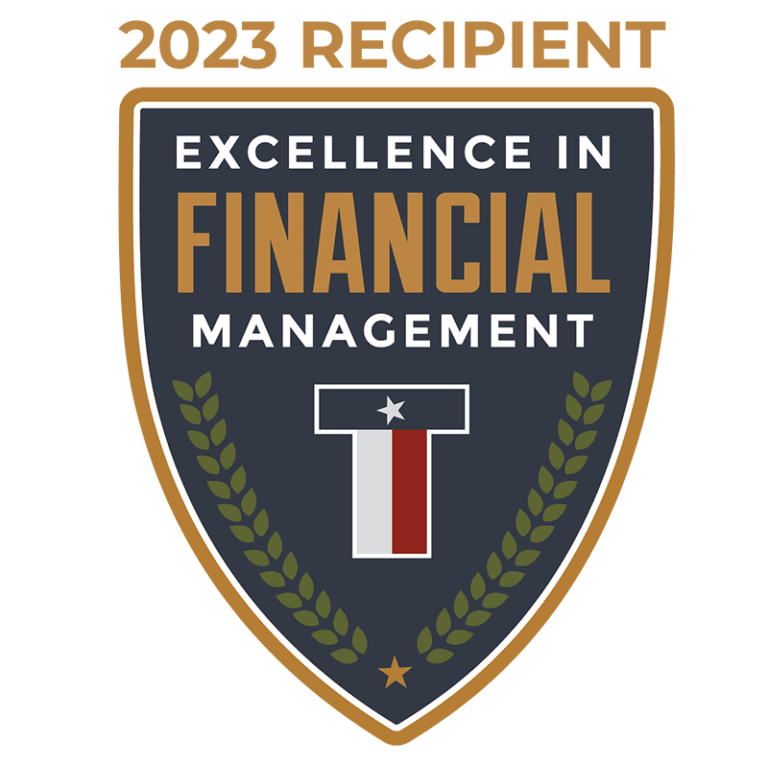 Harmony also won its second Award of Merit for Purchasing Operations. The school is still the only charter to win that award, as well.
TEXAS – Harmony Public Schools is the first public charter school to win the prestigious Award of Excellence in Financial Management by the Texas Association of School Business Officials (TASBO), the organization has announced.
The award is given to Texas school districts, open-enrollment charter schools, and education services centers that demonstrate professional standards, best practices, and innovations in the area of financial management and reporting.
The criteria to qualify for the Award of Excellence in Financial Management is stringent, based on financial accounting and reporting guidelines identified by the Texas Education Agency (TEA) Financial Accountability System Resource Guide (FASRG). Applicants must submit documents across 11 key areas, which are reviewed by a TASBO accounting subcommittee.
"Making sure that each of our financial decisions is efficient, effective, and, most importantly, ethical is among our greatest operational priorities," Harmony CEO Fatih Ay said. "In doing so, we are able to maximize our resources and provide our students with the most robust educational experience that can be offered.
"We are extraordinarily pleased to be honored with this award," Ay said, "and are grateful to our finance team for putting our schools in a prime position to succeed."
Harmony also was awarded its second Award of Merit for Purchasing Operations by TASBO. The Award of Merit was established in 2009 to recognize Texas school districts, open-enrollment charter schools, and education services centers that are committed to following professional standards in the acquisition of goods and services. Harmony remains the only charter school system to earn the award.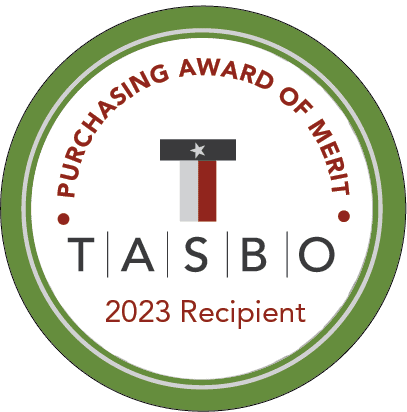 "These organizations have gone above and beyond to demonstrate transparency by meticulously documenting their districts' policies and procedures," said Tracy Ginsburg, TASBO Executive Director. "Not only have they showcased the ways they monitor spending, improve budgeting, implement controls, and enhance financial reporting, but they have shared their best practices with colleagues throughout Texas, helping even more educational organizations to better utilize taxpayer dollars."
Members of Harmony's finance team will be honored at an awards reception sponsored by Frontline Education in San Antonio, Texas, on February 15 during the 2023 TASBO annual conference.
Led by Chief Financial Officer Ebru Akyildiz, Harmony's finance department includes 30 team members specializing in six separate subdepartments: purchasing, payroll, grants, budgets, accounting and capital management.
The department has implemented a number of industry-leading best practices, including working with the Texas Education Agency, TASBO and independent, external auditors to ensure transparency and accountability in all financial operations.
For the department's efforts, Harmony also was awarded seven "A" ratings by the TEA in its annual FIRST Financial Accountability Ratings during the most recent award cycle in 2022.
Harmony also was the first double-rated charter school system in the U.S. to be highly rated ("BBB") by Moody's and S&P Global with ("AAA") long-term program rating that reflects Harmony's qualification for the Texas Permanent School Fund (PSF) Bond Guarantee Program.
"We are one of the largest Texas charter management organizations, but we don't want to just speak about our size – we want to be able to speak about our quality and the accuracy in our processes," Akyildiz said.
Harmony Public Schools is a Texas-born, Texas-wide public charter school system with campuses serving PreK-12 students in 23 cities across the state, including Greater Houston, DFW, San Antonio, Austin, El Paso, Waco, Lubbock, Odessa, Bryan, Beaumont, and the Rio Grande Valley. Harmony's curriculum places a heavy focus on STEM skills, Character Education, project-based learning, and college readiness.
Harmony is now accepting applications for both students and team members for the 2023-24 school year.