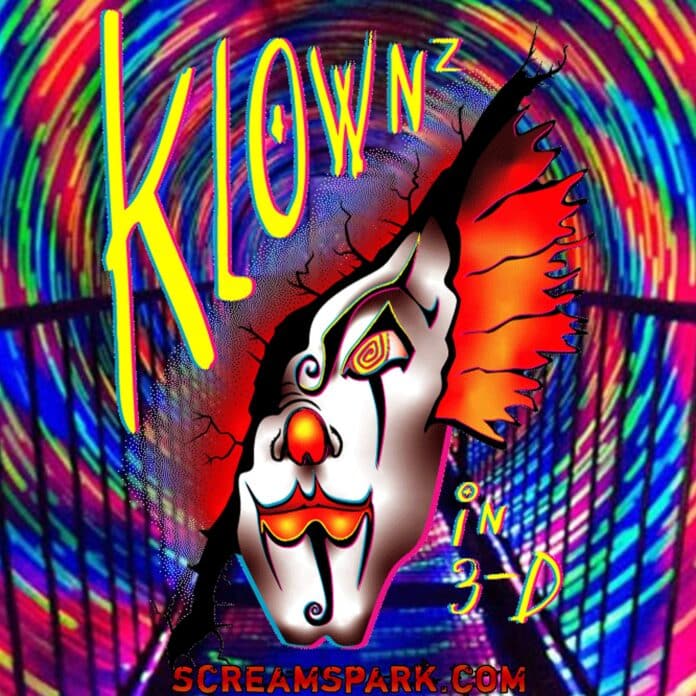 Are you looking for the scariest Haunted House? Want to find the creepiest attraction or hunt for ghosts, goblins and creepy clowns? Check out these local haunted houses and  scary attractions.
"Step into the realm of fright, where the Haunted Trail awaits. Opening weekend September 29, 2023, prepare to be immersed in a world of bone-chilling terror. As you navigate through the dimly lit forest, expect the unexpected. Ghostly whispers, eerie sounds, and macabre surprises await around every corner. Brace yourself for an unforgettable experience that will leave you breathless. Don't miss out on this hair-raising adventure."
520 County Road 318
Alvarado, TX 76009
1/2 mile walk through haunt attraction through the woods. It takes about 20-25 minutes to walk all the way through. Wear closed-toed shoes or boots. It is in the woods; there could be snakes, scorpions, etc. There will be food trucks, No outside food or drinks allowed.
No pets allowed. Do not bring any weapons of any kind, you will be checked at the gate prior to entering attraction. We want to keep everyone as safe as possible when attending this event. Thank you in advance for your cooperation.
Tickets will be $25.00 plus sales tax at the gate. Cash and credit/debit cards accepted, however, we charge an additional fee of $1.00 that goes to credit card companies for their fees.
Open last Friday and Saturday of September and every Friday and Saturday through October and Halloween night. Gates open at 7:30 pm – 12:00 am

5 Haunted Houses and a Whole Lot More!
Each of Screams' five haunted houses will have unique themes that will provide totally different haunt experiences – they are sure to find what makes you scream!
Bootlegger's Bayou takes you on a twisted trip through the bowels of the terrifying… but beware… if you get lost here there's a depraved and gruesome family waiting for you…
Times Up Maze Enter at your own risk! Tick Tock goes the clock, you're running out of time… run, run, give it all you've got, before that dreadful chime…
Zombie Wasteland Apocalypse The infected have taken over! Containment is futile… can you find your way through the wasteland of carnage? Survivors think you're zombies… the Zombies think you are food!
TerraMythica Castle Take a terrifying trip through the dark, horror infested halls of the TerraMythica Castle and experience the evil being conjured throughout its cursed, medieval corridors…
Klownz in 3-D Step right up and into this diabolical circus of the deranged! Try if you can, to survive a trip through this depraved circus of madness… all in 3-D (yes, you actually wear 3-D glasses through this haunted house)
Friday and Saturday Nights from 7pm – 1am
September 29 – October 28, 2023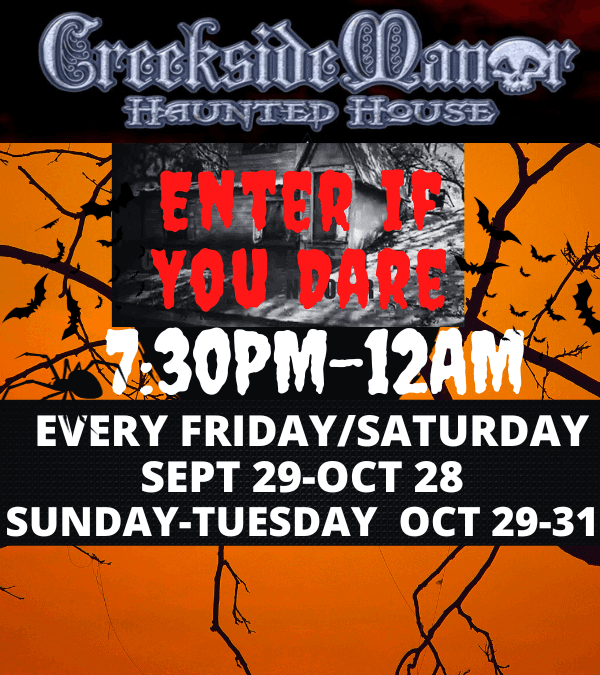 Surrounded by haunted woods and sinister waters, Creekside Manor watches for new guests. Will you dare walk through its gates, pass its cemetary and enter its narrow, winding halls? Are you ready to face fear itself? Then by all means, come in! Once inside you may never, ever leave.
The Manor offers a special invitation for our guests in 2023. Visitors can enter the TW Bass Insane Asylum, a second haunted location that appeared mysteriously on the property. Visitors are welcome to view the inmates or maybe join them…
2023 season open in September- Friday Sept. 29 and Saturday, Sept. 30. Then they are open every Friday and Saturday in October 2023 from 7:30 p.m. until midnight. Also open Sunday October 29, Monday October 30, and Halloween 2023 (Tuesday, October 31) from 7:30 p.m. to 10:00 p.m.
Ticket Booth closes 30 minutes before house closing time.
Tickets are $21.95 for adults and $16.95 for kids (10 years or under). A portion of all ticket sales goes to a charity or individuals in need as well as 100% of sales in concessions goes to MHS project graduation to help the senior class of 2024
Located at 2411 Plainview Road, Midlothian, Texas 76065. Parking is free.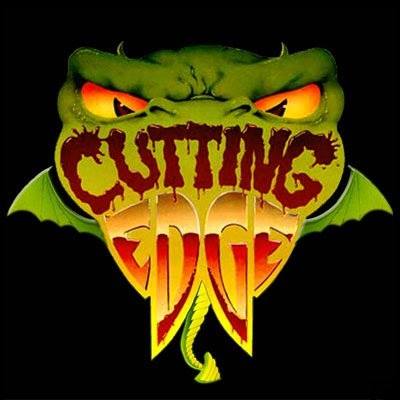 Located in a 100-year-old abandoned meat packing plant in a section of Fort Worth historically dubbed as "Hell's Half Acre," the Cutting Edge Haunted House is built upon a foundation of fear. The meat packing equipment from the Old West is still in use, but now it is a two-story human processing area. Realistic looking human mannequins are hoisted up to the second level and brought through the entire meat packing process until the conveyor system brings the butchered corpses back to the first level. The old meat-packing plant in downtown Fort Worth is a great home for the fantastic special effects that our loyal customers have come to expect.
It takes visitors an average 55 minutes to explore Cutting Edge Haunted House. This walk-through haunted house is frighteningly realistic. Tickets are timed, visit Cutting Edge website for details.
In 2021, Cutting Edge was named the No. 1 haunted attraction in the country in USA Today's 10 Best Readers' Choice awards. The terrifying 55-minute experience features live actors, special effects and a human maze.
Sept. 30-Nov. 4 at 1701 E. Lancaster Ave., Fort Worth.
3 NEW Scare Zones
🏚 4 NEW and REIMAGINED Haunted Attractions
🎪 2 NEW Shows
Kids Boo Fest has a costume contest weekends at 3pm! 👻
Saturdays & Sundays, September 16 – October 29.
Through Oct. 31 at Six Flags Over Texas, 2201 Road to Six Flags, Arlington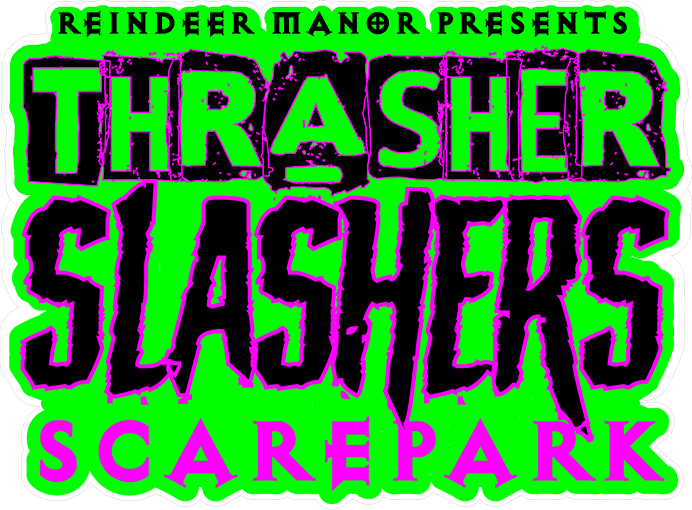 Opens Friday Oct.6th. 3 haunted houses, live stage shows, skate exhibitions, midway, games, food and more. Tickets available now at https://thrasherslashers.com
Reindeer Manor is proud of its new home in Grand Prairie, at Alliance Skate Park located within Lone Star Park! 1002 Lone Star Pkwy, Grand Prairie, TX, United States, Texas
SUNK!! This Haunted House gives you a curious look at the interior of a derelict submarine, that leads to tragedy, as you find yourself on the bottom of the ocean. Now being chased by altered and distorted sea life and creatures. Is this nightmare caused by the radiation leak from the sub, or from something far more sinister?
OFFWORLD! A security breach at a top secret facility, known as Sector X, resulted in the escape of a classified specimen known only as LD100. The prognosis for humaity is bleak. You, and the rest of the survivors, must find your way to Silo 59, where your only chance of escape is aboard the spaceship SCF Intrepid. We can only hope your escape to a new planet isn't a worse fate than being left behind.