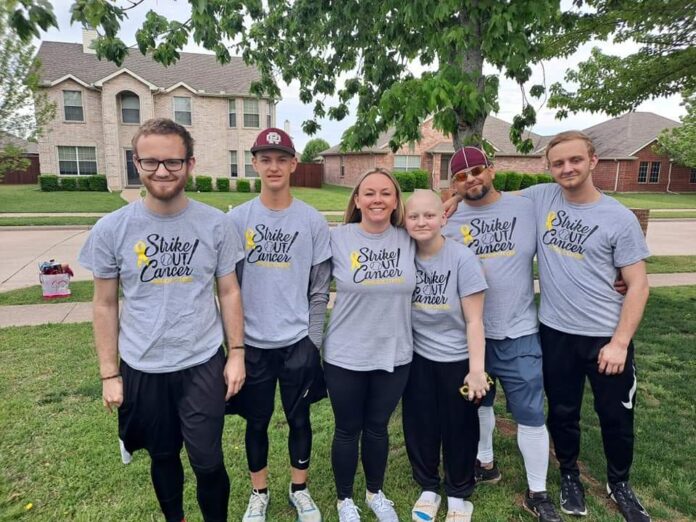 Maddie Carpenter loved art. Most of each day she could be seen with a pencil in her hand, sketching.
Well, until the cancer that eventually took her life in Oct. 2021 at age 11 would no longer let her.
Now, her parents, Ryan and Tiffany of Red Oak are keeping that special memory of her alive with their holiday drive to collect arts and craft items for youngsters in Children's Medical Center in Dallas, where Maddie was being treated. This is the third year for the drive, and at the end they will present the items to the children on Dec. 15, Maddie's birthday.
"She was such a beautiful soul and her passion was art. The staff knew how much she loved art and always had something for her when she would be admitted," Tiffany said.
"We were trying to think of a great way to honor her for her birthday, keep her memory and passion alive and also give back to the other children who are battling this awful disease."
Last year, with the help of the community the Carpenters were able to donate over 250 items. So far, the response to the drive this year has again been strong, Tiffany said, noting that over 400 items have been collected with plenty of time to go.
Maddie's favorite thing to draw was anime characters. She absolutely loved when anyone would ask her to draw a picture for them, Tiffany said.
"Her face would light up with a big smile as she would draw these pictures for others. Her dream was to become an artist," Tiffany said.
Tiffany said each time Maddie was admitted the nurses and childlife specialists at the hospital would ask if she had enough supplies to get her through her stay.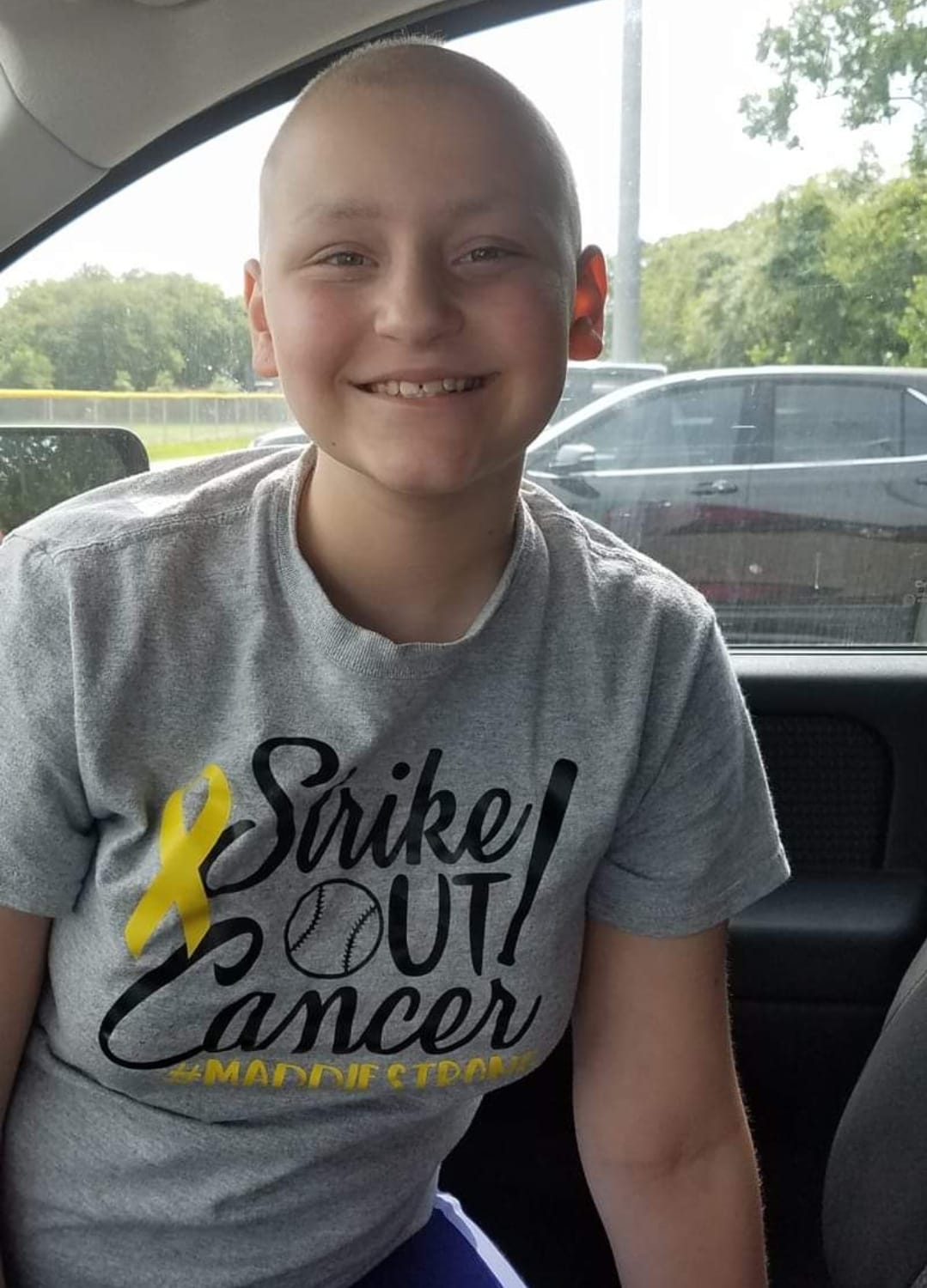 "She usually did, but they would always bring her more crayons, colored pencils and sketchbooks and ask to see what new drawings she did at home," she said.
Maddie, ironically, did not come from an artistic family.
"Ryan and I do not have an artistic bone in our bodies. Maddie used to laugh at me when I would try to draw anything like her because it was awful," Tiffany said with a smile. "Maddie's 'Nanny' (Ryan's mom) does watercolor paintings and is very good at it, so I guess you could say she gets it from her."
Maddie had three older brothers, Zachary (22), Austin (20) and Landon (17). Zachary plays drums with his friends and Austin plays the euphonium for Navarro College Band.
Landon plays varsity baseball for Red Oak High School. Priority to contracting cancer, Maddie was also athletic.
"The funny thing is Maddie was never really into art until she got sick and had to stay in the house the majority of the time because she was sick during the COVID pandemic," Tiffany said. "She was naturally athletically gifted like her dad and brother. She played softball/baseball for five years before she got sick and could no longer play. She was starting catcher for both her softball and baseball teams and hit many home runs and surprised the heck out of the boys, coaches and parents who saw her play.
"She was a natural and no doubt that she would still be playing to this day."
The Carpenters are honoring Maddie in other ways as well. A memory bench was placed at Red Oak Elementary, where Maddie went to school.
"Maddie had wonderful teachers who she loved so much," Tiffany said. "Maddie was my only child who actually loved going to school."
Also, Landon's high school baseball coach, Kyle Spurgin, donated a tree and plaque that was planted at the Optimist Baseball Fields where Maddie played. Also, on Maddie's birthday, the Carpenters pay for the cake of a good friend's daughter who was born on the same day as Maddie.
The Carpenters have an Amazon wish list set up for anyone wishing to help in their effort.
Folks can also reach out to Tiffany at tifrose31@gmail.com.
"She always had a smile on her face through everything she had to endure, which was a lot. Too much for any child to go through," Tiffany said. "Art and music were quite literally two of the most important things that got her through her days.
"Those who had the pleasure of knowing Maddie knew the three things she loved in life were baseball, art and music. You never saw her without her airpods in and a pencil in her hand."