Dallas District Attorney Faith Johnson brought her re-election campaign to Duncanville recently. An enthusiastic crowd welcomed her to the rally in Duncanville Field House with campaign signs and applause. Faith Johnson is the first African American female to serve as the Criminal District Attorney, and currently the only Republican to hold a Dallas County wide office.
Johnson was appointed by Governor Greg Abbot and sworn into office on January 2, 2017. Prior to the DA appointment she served for 17 years as the presiding judge for the 363rd Judicial District Court.
During her tenure in office, Johnson has truly proven that the office belongs to the people. She has introduced innovative inniatives to make the justice system more accessible to the people by building and maintaining bridges into local county communities.
"I believe I am a servant of the people," said Johnson in a recent interview. "As a public servant all cases are ejudicated fairly regardless of a person's race, color, religion or sexuality. Whether you are a Republican, Democrat or Independent, you are treated fairly under the law."
To serve the people better, 14 satellite offices have been opened around the county. The primary focus is to provide screening for protective orders to victims of domestic violence. Her office also works with domestic violence shelters to offer in-house screening for their clients and residents. Additionally, the satellite offices are used for involved sites working with sexual assaults and child abuse as well as filings for crimes against seniors.
"One of the programs I am most proud of," said Johnson, "is the Crimes Against Children's Unit."
The program's purpose is for children survivors of crime to have an opportunity to move through the criminal justice system more quickly. This enables survivors, victims and families to reach closure toward healing. The unit includes working cases involving child abuse, child sex trafficking, and internet facilitating crimes against children.
Johnson continues to increase the staff, widening the lane to catch the bad guys. Currently, there are 17 attorneys, 11 investigators, and 4 victim advocates working in the program
"The Dallas DA's office remains committed to the safety of our children in the community," she said.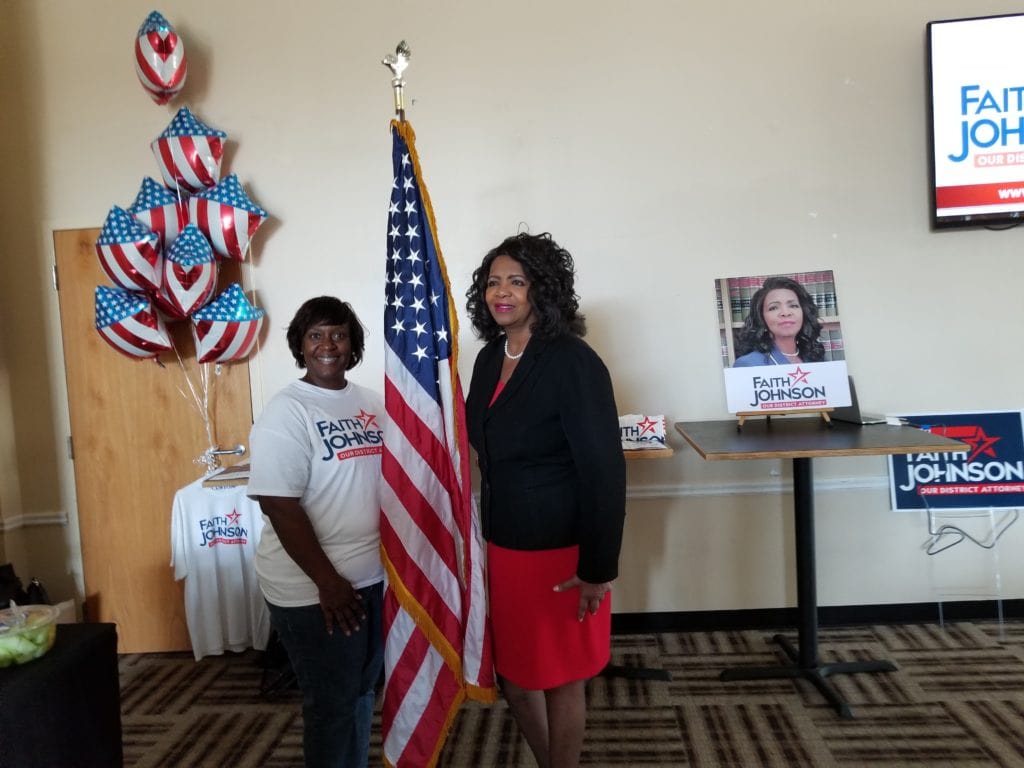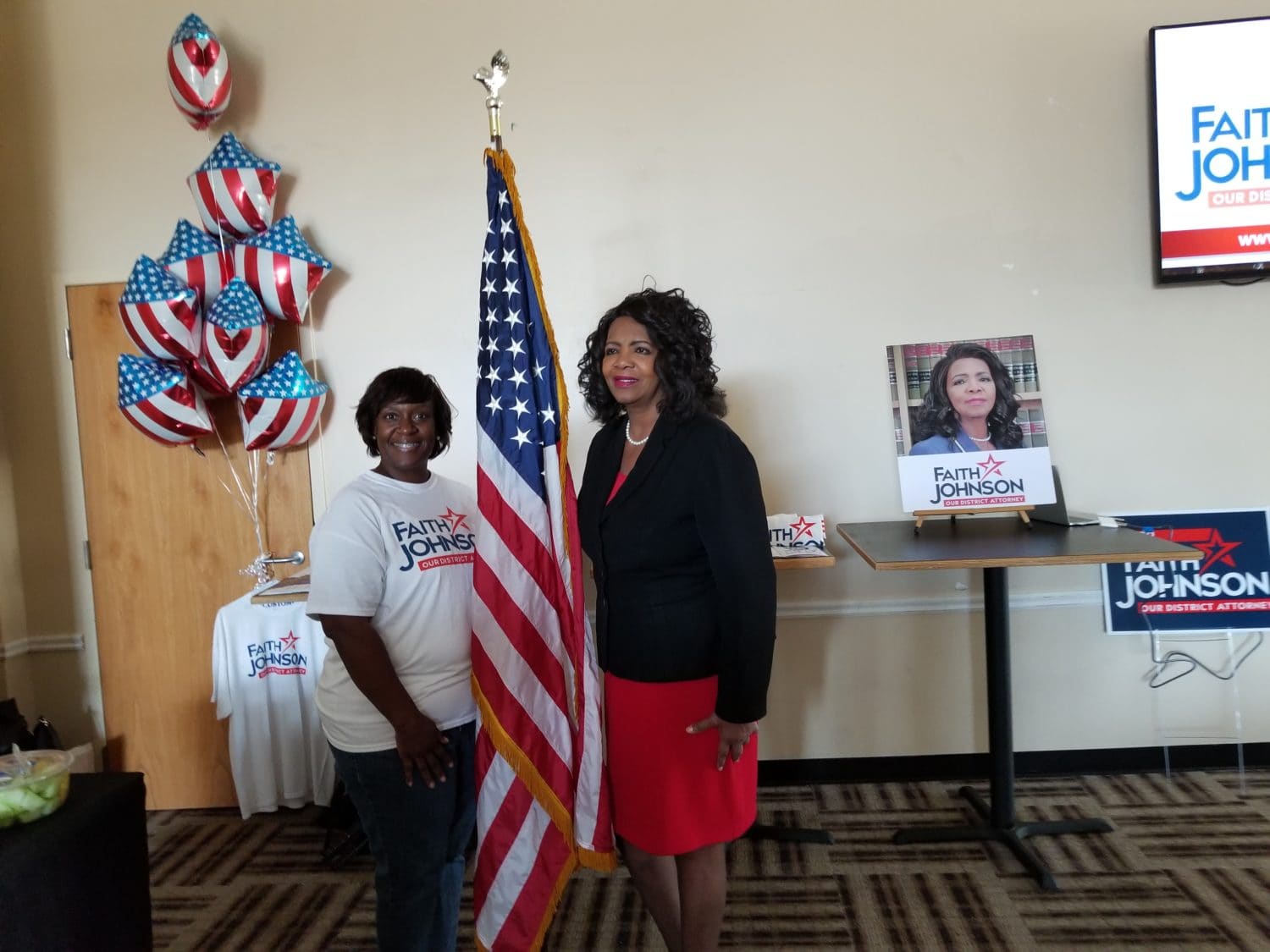 The DA's office has also developed two new, innovative programs. AIM is dedicated to helping young offenders and SET is dedicated to helping those who suffer from mental illness. Participants receive an individual course of action plan. In addition to attending weekly court appearances, these programs offer life skills, drug treatment, and counseling for mental health treatment. The programs also assist daily needs like housing, employment and education. In 2017, there were 504 graduates of the Division Court.
"God has blessed me immensely," said Johnson. "I live by faith. My faith is what I am. I want to continue to serve the people in Dallas County. It is not only my duty, but my passion. I need your help to continue my journey."
ELECTION DATE IS TUESDAY NOVEMBER 6, 2018.
Jo Ann Holt and Durhl Caussey are feature writers for Focus Daily News.