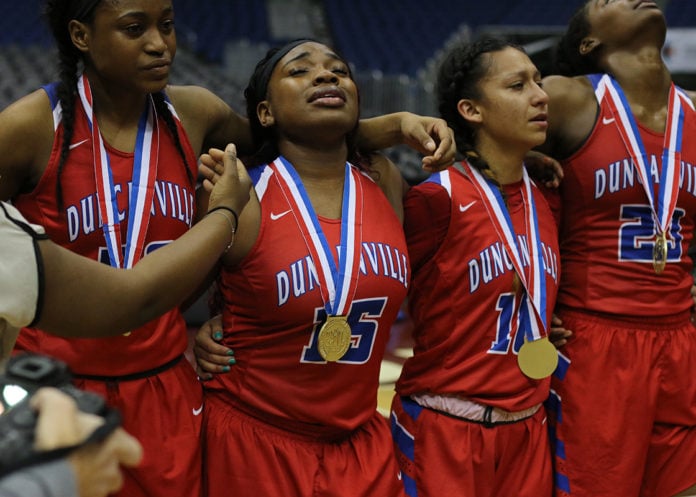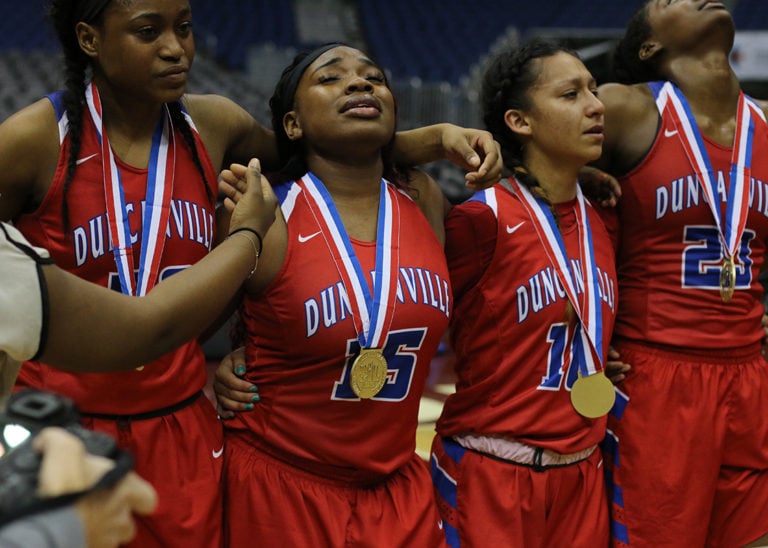 DUNCANVILLE—It all came down to just one game. The Duncanville Pantherettes (39-2) faced Houston Cypress-Ranch (32-7) at the Alamodome in San Antonio last Saturday night for the girl's state basketball championship.
"I knew we were going to have to play well to win," said Duncanville Coach Cathy Self-Morgan after the game Saturday night. "We had a great season, to mature and develop, but I knew this game would put us to the test."
Duncanville found themselves behind at the end of the first quarter by seven (12-19). But led at the half 33-31. In fact Duncanville found themselves playing catch-up until about the middle of the third quarter when a three-pointer by Zarielle Green started a 14-3 run.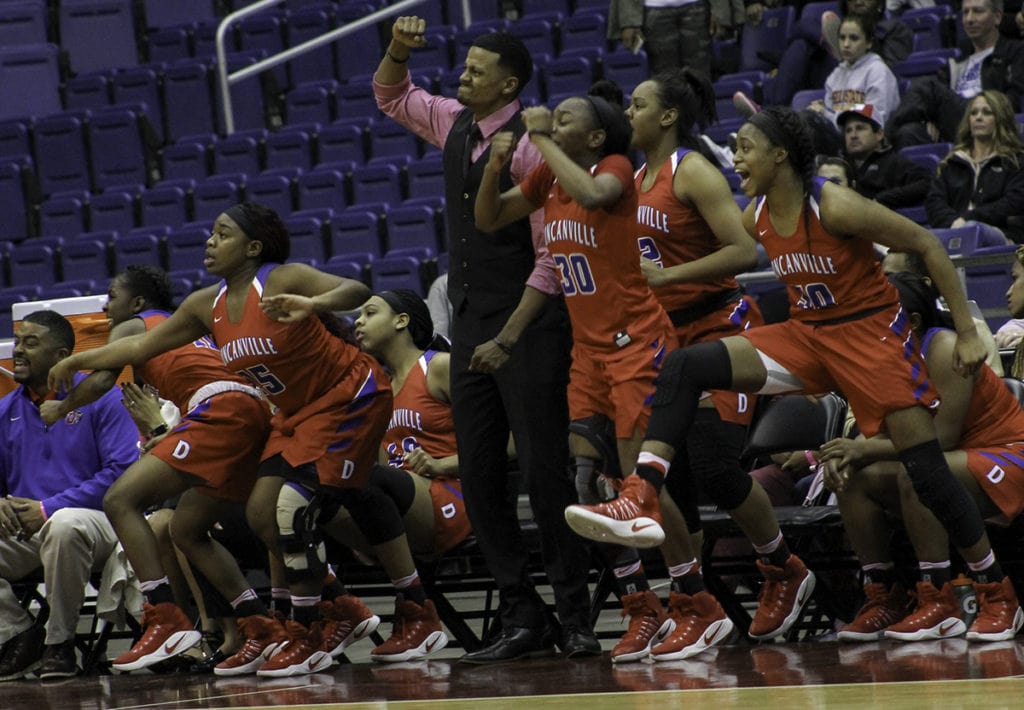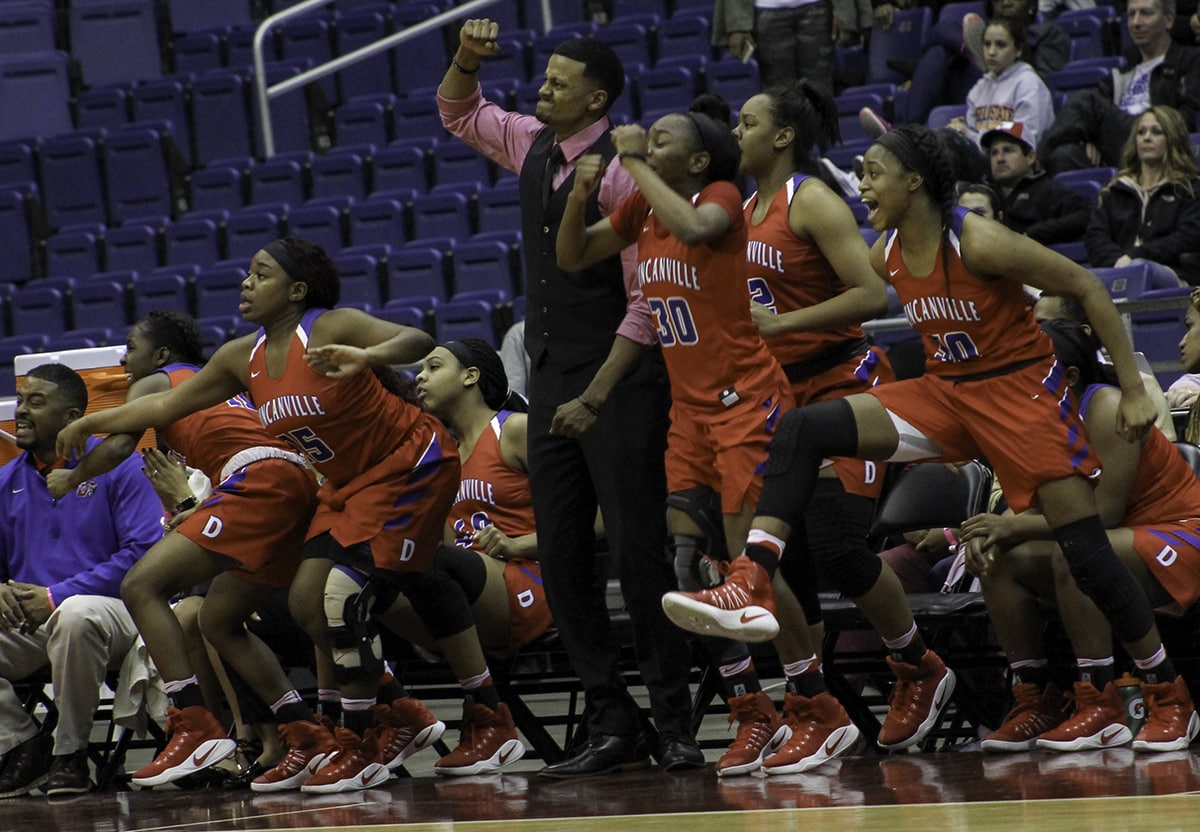 Fourth Quarter Surge
Duncanville continued to control the game's tempo and led 57-49 at the end of the third quarter.
But Cypress Ranch just wouldn't go away. Ariana Whitfield, an SMU signee (who made eight of 16 3-point attempts) made another 3-point shot that cut the Duncanville lead to 64-60 with three minutes left in the game.
Duncanville controlled the ball in the waning minutes and was able to score in the lane which propelled them to victory.
Whitfield led all scorers with 32 points, followed by Green with 25. Aniya Thomas had 19 points  and Star Jacobs scored 17 for Duncanville. Duncanville won the game 76-65.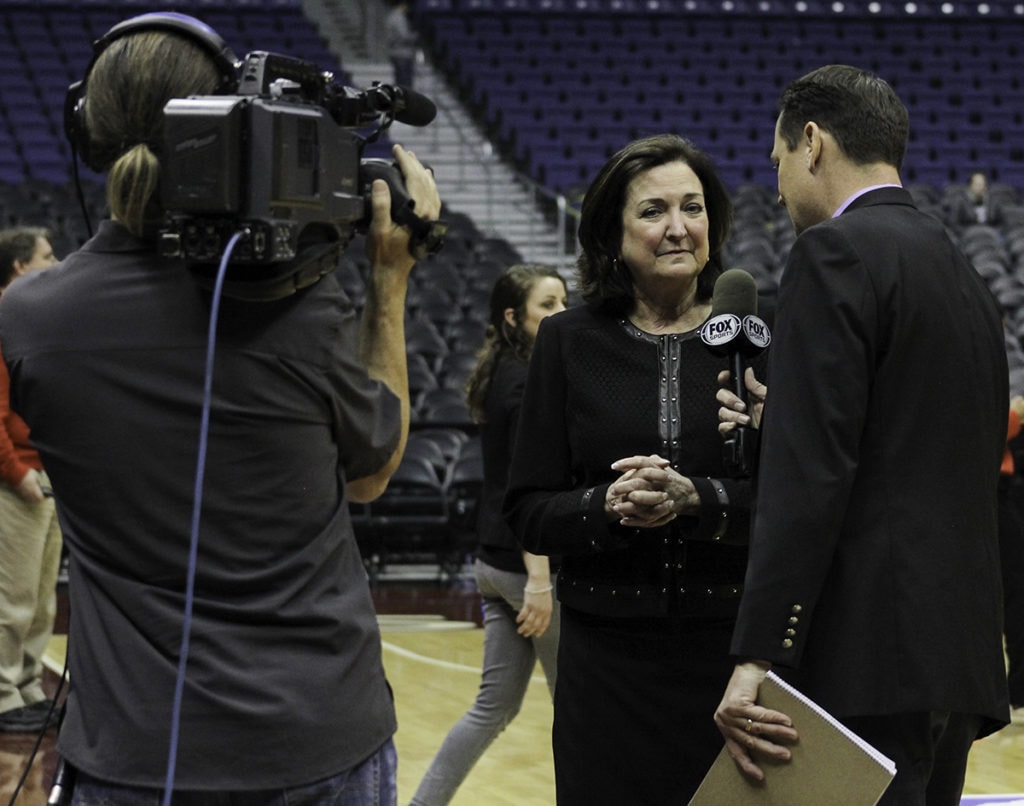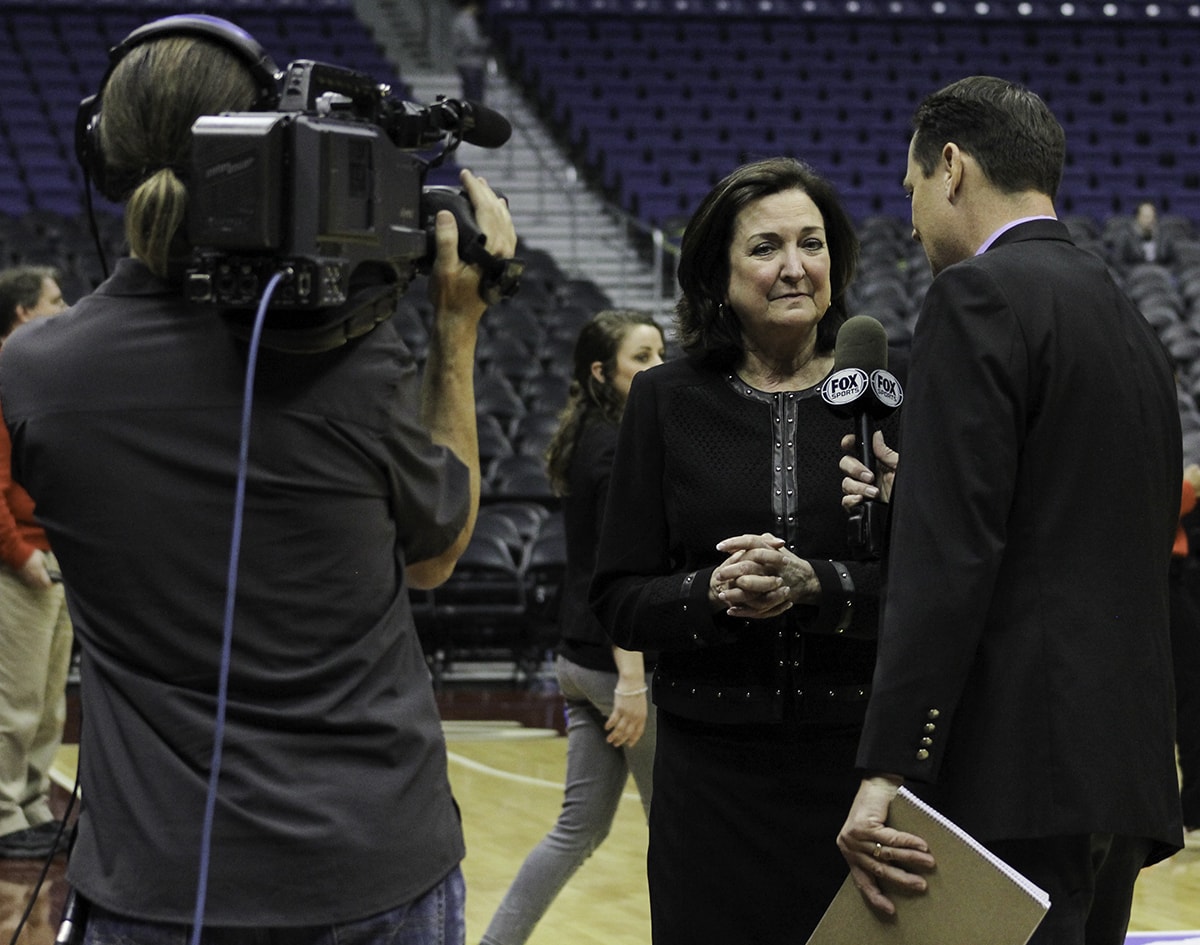 Pantherettes Make Plans For Next Season
The victory made it 10 state titles for Duncanville. The victory also capped an unprecedented 1,100 career victories for Coach Cathy Self-Morgan.
After the game Coach Self-Morgan thanked all the players and their parents for working so hard and playing with such heart.
When asked about her immediate plans Self-Morgan stated that after spring break, the girls will start a one-hour a day fitness program to get ready for next season.
When asked how the team should fare next year she said, "We should have a good year and be competitive." There were very few words, but I just know I could feel a smile in those words.