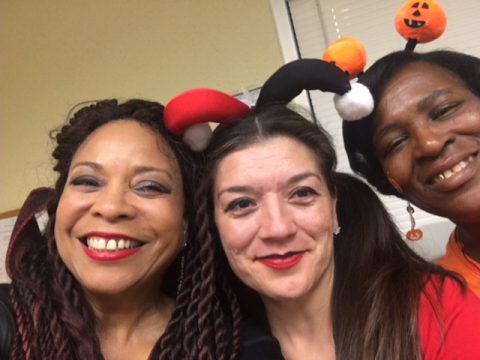 Safe, Family Fun At Duncanville Boo Bash October 27
The City of Duncanville is making preparations to host its annual Boo Bash, a popular family-friendly Halloween activity. The Boo Bash will be Friday, October 27 from 7 p.m. to 10 p.m. at the Duncanville Recreation Center and Duncanville Library. The fun, frightful night will be filled with food, candy, games and other activities. These include a bounce house jump time, a haunted house, hay rides, and a teen zone.
Activities at the Recreation Center require a ticket for entrance. Tickets are priced at $10 per child and $5 per adult (over 18). Boo Bash tickets will go on sale Monday, October 23. Activities hosted at the library are free. Duncanville Recreation Center is located at 201 James Collins Blvd. Regular hours are Monday-Friday from 6:30 a.m.to 9 p.m. Mon.-Fri.; and 9 a.m. to 5 p.m. Saturday; phone 972-780-5070. Duncanville Recreation Center Superintendent is Veronica Williams.
Competition is Frighteningly Fierce
The Recreation Center is partnering with the Duncanville Library to host a pumpkin carving, costume and creative writing contest. For the pumpkin carving contest, all participants are required to bring their pumpkin masterpiece Wednesday or Thursday October 25-26 to the Duncanville Public Library. It's probably a good idea to go early since there will only be 25 entries accepted for the contest.
The costume contest will begin at 7:30 p.m. Age ranges for the contest are: infant to 4 years; 5 to 12; and 13 to 18. Students who are in fifth to twelfth grade may participate in the creative writing contest. Students can pick up the required short story page at the Library and must submit by October 21. The winner from the creative writing contest will be announced during Boo Bash.
The new director of Duncanville Public Library is Julio Velasquez, 972-780-5053. The library is located at 201 James Collins Blvd. Regular hours are 10 a.m. – 6 p.m. Monday and Friday; 10 a.m.-9 p.m. Tues., Wed. 10 am.- 5p.m. Saturday; closed Sunday.
For more information about the Boo Bash, visit www.duncanville.com.