Mezcal is on trend right now, and Dos Hombres shared some cocktails to inspire your holiday gatherings. Whether you're gathered around the fire or playing cards with the family, this organic, gluten-free Espadin Mezcal is ready to steal the show in these cocktails. Dos Hombres Mezcal is hand-selected from the hillsides of a small village in Oaxaca. Made by third-generation mezcalero and Dos Hombres partner Gregorio Velasco, the mezcal engages the palate with notes of apple, mango, and hints of local "zapote" fruits, and a distinctive smoothness. Founded by Hollywood duo Aaron Paul and Bryan Cranston, Dos Hombres is an award-winning spirit that should have a place in your home bar.
Dos Hombres Hot Cider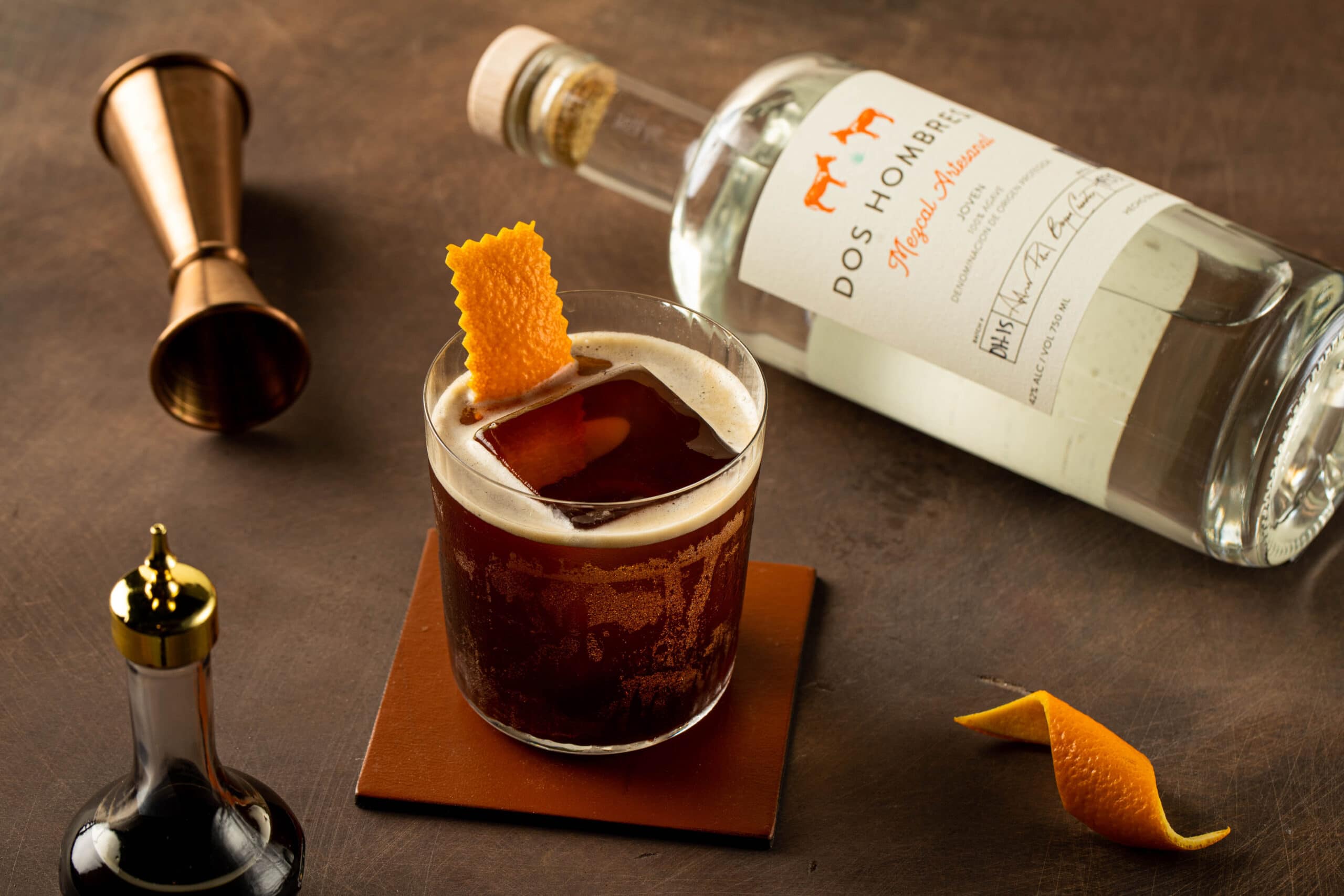 Ingredients:
1.5 cup Dos Hombres Mezcal
1 Gallon Apple Cider
1 Tablespoon Whole Allspice
1 Tablespoon Whole Cloves
1 Whole Orange (cut into slices)
1-inch Ginger (cut into slices)
3 Cinnamon Sticks
4 Star Anise
Directions: Add all ingredients (except Mezcal) into a pot. Turn heat on low until warmed (about 30min). Add Dos Hombres Mezcal and serve.
Oaxacan Coffee
1.5oz. Dos Hombres Mezcal
1/4oz. Demerara Syrup
1oz. Cold Brew
3 Dashes Chocolate Mole bitters
3/4oz. Amaro
Directions: Add ingredients to a shaker filled with ice. Shake and strain into a rocks glass over a large ice cube
Garnish with expressed orange peel. Enjoy!
Naughty Toddy
1oz. Dos Hombres Mezcal
.5oz. Fresh lemon juice
1/4oz. Honey
1oz. Whiskey
20z. 100% Natural apple juice
Directions: Mix all ingredients and pour into a teapot or pot on a stove and heat. Use caution as the cocktail will be hot. Pour into a coffee glass. Garnish with a lemon wheel. Enjoy!
Party Punch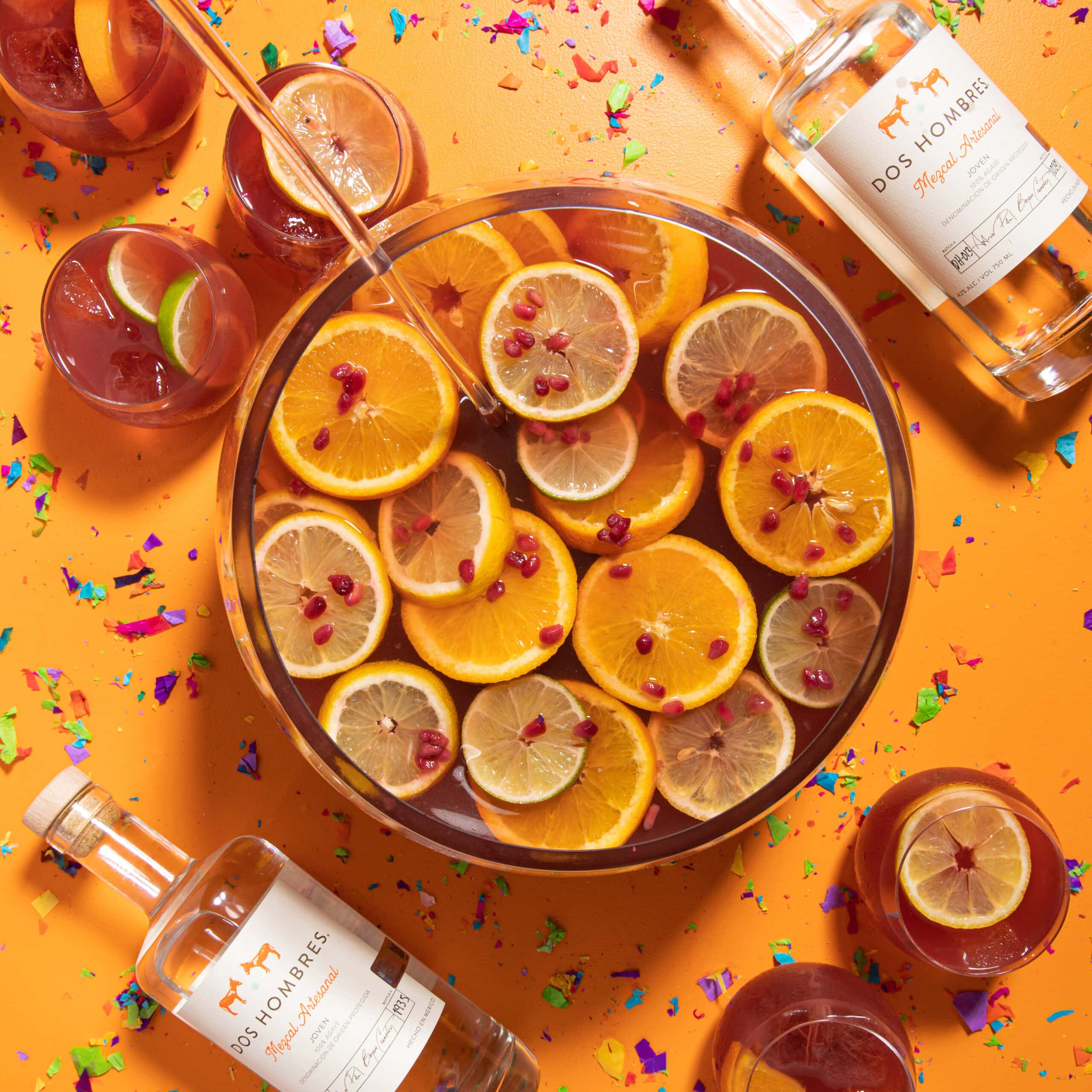 Ingredients:
2 Cups Dos Hombres Mezcal
1 ½ Cups Pomegranate Juice
½ Cup Fresh Orange Juice
¼ Cup Lime Juice
⅛ Cup Orgeat Syrup
2 Cups Blood Orange Soda
Directions: Add all ingredients to a punch bowl, add ice, stir to incorporate. Garnish with orange slices, lime slices, and pomegranate seeds. Enjoy with friends!