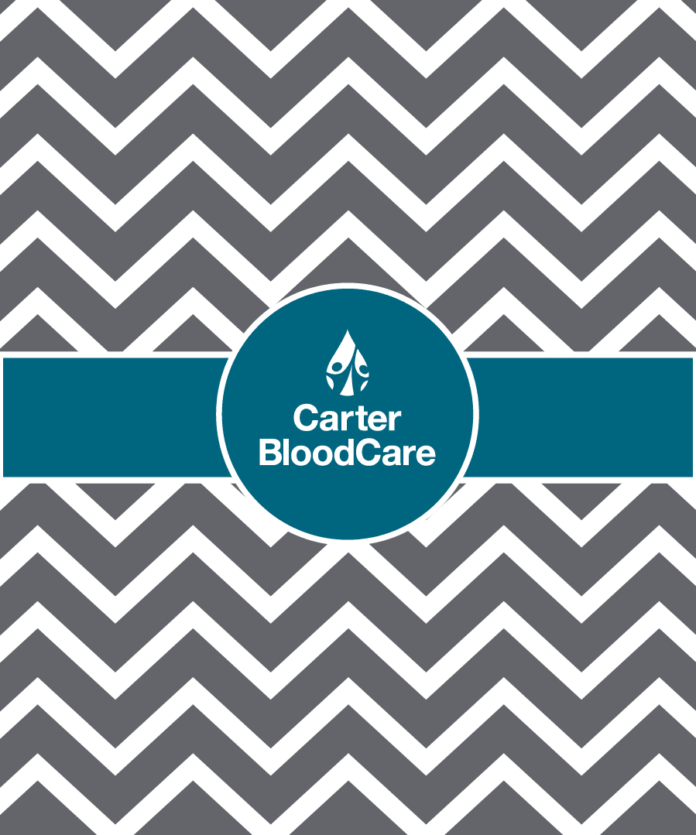 $20 e-gift cards, $25 gas cards and holiday blankets available for helping neighbors in need
BEDFORD, TEXAS (Nov. 20, 2023) – When blood donors give, they receive special incentives during Carter BloodCare's Thanks for Giving blood drive Nov. 24 – 26.
This weekend, each donor will receive a brand-new fleece blanket and 1,200 Dedicated Donor Rewards bonus points in Carter BloodCare's online store for a $20 e-gift card. Plus, those who donate platelets at any Carter BloodCare donor center will receive a $25 fuel card, while supplies last.
The push comes during a critical time for the local blood supply. Blood donations typically drop in November and December, but the need is nonstop. Blood is required every day for severe trauma patients, people receiving cancer treatments, mothers having difficult childbirths, those undergoing open heart surgeries and organ transplants, and many others.
To find a nearby Carter BloodCare donation location, visit CarterBloodCare.org or call 800-366-2834.
About Carter BloodCare
Carter BloodCare is an independent, community blood center providing transfusion resources to more than 200 medical facilities in 50-plus counties of North, Central and East Texas. The nonprofit 501(c)(3) organization is one of the largest blood programs in Texas, delivering more than 440,000 blood products annually to meet hospitals' requirements for their patients. Services include collection, processing, specialized laboratory testing, storage and distribution of blood and blood products. Tu centro de sangre comunitario.