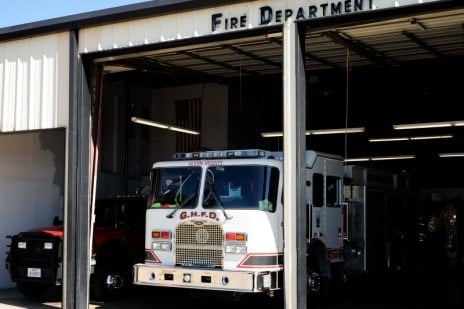 Glenn Heights Man Shoots Himself Outside City Hall
GLENN HEIGHTS—Detectives continue to investigate the circumstances surrounding a ghastly discovery Sunday morning right outside City Hall. According to a statement from Police Chief Phillip Prasifka, members of the Glenn Heights Fire Department discovered the remains of a 64-year-old man outside the Public Safety Building Sunday morning around 8:30 a.m.
Dallas County Health officials have identified the victim as Stephen White, a Glenn Heights resident; but no other personal information was available at press time.
According to Prasifka, members of the Glenn Heights Fire Department heard a loud noise near their living quarters. Members of the Fire Department went to investigate the cause of the noise. Firefighters located a male on the ground in front of the main City Hall building. After an initial examination, the male was determined to be deceased.
Glenn Heights Suicide Under Investigation
The Glenn Heights Police Department Criminal Investigations Division were called to the location. In addition, the Dallas County Medical Examiners were contacted and came to the scene. Mr. White was taken to the Southwestern Institute of Forensic Sciences in Dallas, Texas, awaiting an autopsy. The initial investigation into the death, indicates the 64-year-old male died as a result of a self-inflicted gunshot wound. The case remains under investigation, pending autopsy results.
Monday morning after the incident, the atmosphere at the municipal offices were a mixture of shock and grief.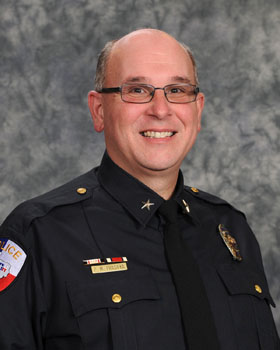 " I've been here just over 17 years now and we've never had anything like this before," said Prasifka. "Obviously it's not an everyday occurrence. It's difficult to deal with and our thoughts and condolences are with the family."
The Public Safety Building located at 1938 South Hampton Road houses the Glenn Heights Fire Department, City Council Chambers as well as City Management offices. On Sunday morning city offices were closed and no visitors were on the premises at the time.
Currently Glenn Heights Fire Department has 12 full-time and 12 part-time fire fighters, six full-time paramedics and three EMT's. This discovery comes just days after Glenn Heights officials announced an initiative to increase public safety citywide.
"Public safety and security are among the council's and staff's top priorities," said Mayor Leon Tate. "Our budgeted and paid public safety investments are a new emergency management staff position, new ambulance, police vehicles, fire command vehicle and a new $386,000 E-911 system."
As it relates to improved safety measures Tate said, "Replacing our antiqued 9-1-1 system gives First Responders the ability to respond and locate emergency callers when placed with a cellular device. Future major public safety purchases will include a new fire engine and the construction of a new Public Safety Building."
While the factors surrounding the apparent suicide remain unknown; over the last decade suicides among elderly citizens have continued to grow at a disproportionate rate.
A report from the AARP says that elderly adults comprise about 13% of the U.S. population, but they account for over 18% of all suicides. The most common cause for elderly suicide, as for all suicides, is untreated depression.