DESOTO—One of the keys to first responders performing effectively in an emergency situation is training. And when they train together, they will be more effective at working together when they face a genuine crisis.
Now if you were to expand a hypothetical crisis to include a scenario that could impact the operation of local government, it makes sense that you would want to include civic decision makers in the training process. This is one of the reasons why senior management from the City of DeSoto underwent a formal Active Shooter Table Top Exercise at the City's Emergency Operations Center on Thursday, October 18, 2018.
The three hour exercise involved more than 20 participants from DeSoto government and partner agencies. It was conducted by Regional Emergency Management Operations Coordinator Tonya Hunter and DeSoto's senior Emergency Management Officials.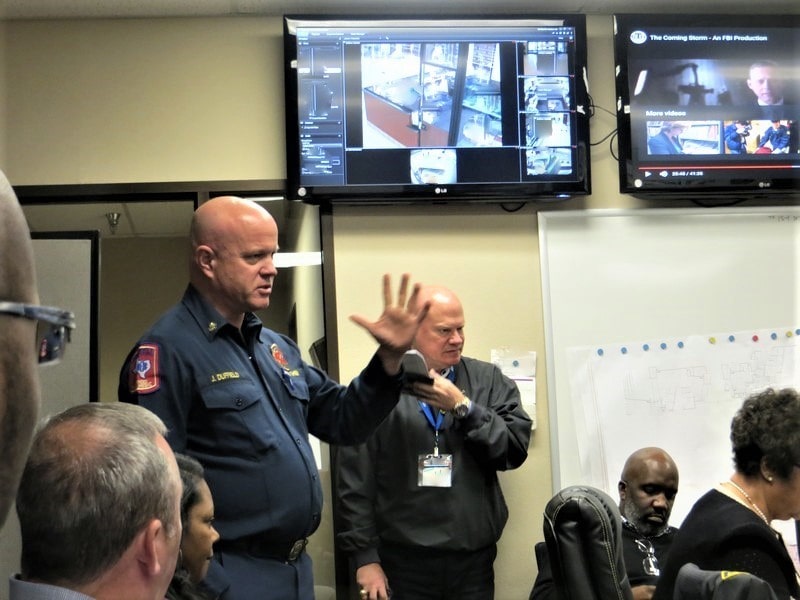 Fire Rescue Chief Jerry Duffield, who serves as DeSoto's Emergency Management Coordinator, noted, "Part of the reason that firefighters are calm and effective in an emergency situation is our training. Training makes the difference and saves lives." Chief Duffield added, "Taking the same approach for DeSoto's senior managers and department heads makes perfect sense will help ensure that we are all ready to respond effectively in a crisis situation."
One eager participant in the training session was DeSoto Mayor Curtistene S. McCowan. Said Mayor McCowan, "We owe it to our residents and the city workers who deliver their services to be prepared for the unthinkable, and these training sessions help us to achieve this." The Mayor added, "As Mayor I felt it was important to take part in this exercise that dealt with local government's response to an active shooter scenario and I was encouraged by the teamwork and forward thinking displayed by our senior managers and officials who also participated."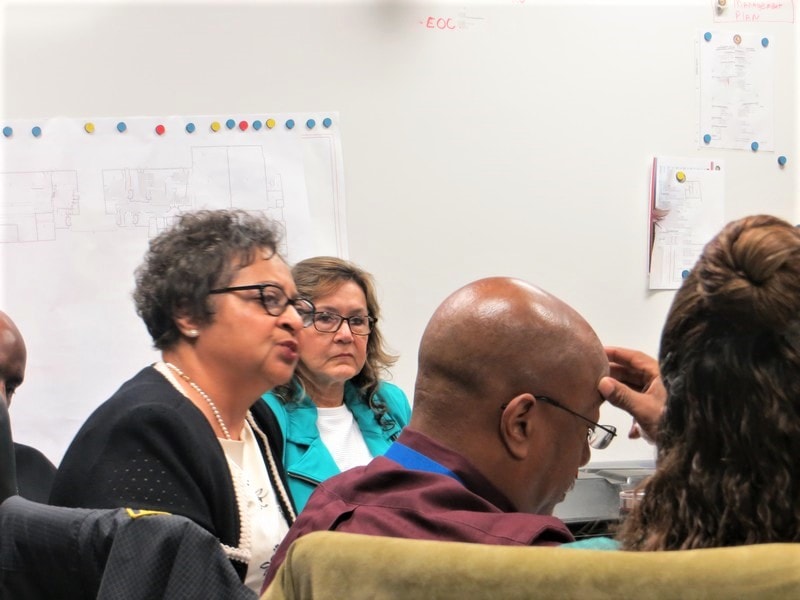 DeSoto's training session was discussion based and focused on an active shooter scenario, the resulting impact, the necessary emergency public information and public safety responses, maintaining continuity of government and operations, setting up a family assistance center and coordinating effectively with the appropriate city, county, state, and federal agencies. The City of DeSoto will use this exercise to meet FY 2019 Emergency Management Performance Grant requirements.