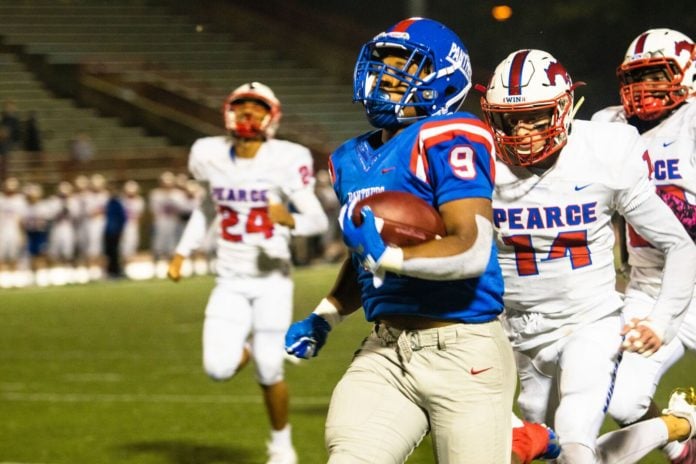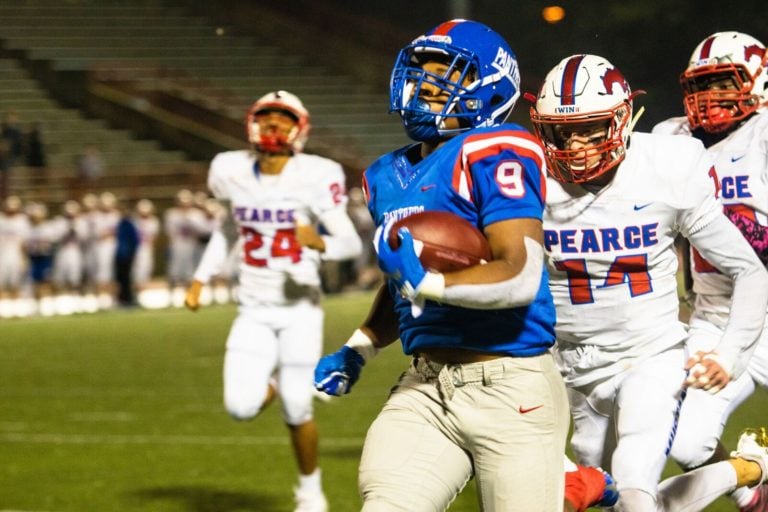 DUNCANVILLE—Duncanville racked up 632 total offensive yards Friday night against Richardson Pearce. While the Duncanville offense scored seven times, Richardson scored only once.
Their lone score came just before the break. The Panthers had just scored their third touchdown with 1:42 left on the halftime clock. Duncanville led 21-0. Duncanville fumbled the ball and Pearce recovered it, driving 43-yards for the score. Bo Brewer threw a pass to Zack Brickert for the TD with time expiring. PAT by Gino Garcia was good, with the first half ending Duncanville 21-Pearce 7.
The second half, Duncanville's power-rushing continue. Duncanville had 418 yards just on the ground for the game. In fact, five of the offensive drives for scores were for more than 85 yards per drive. Thanks to the good kicking by Garcia, Duncanville found itself within their own ten yard line for the start of their drives.
Panther quarterback Ja'Quinden Jackson continued to play quality football. He passed for 211-yards, and rushed for two scores. One for 81-yards and another for 4-yards.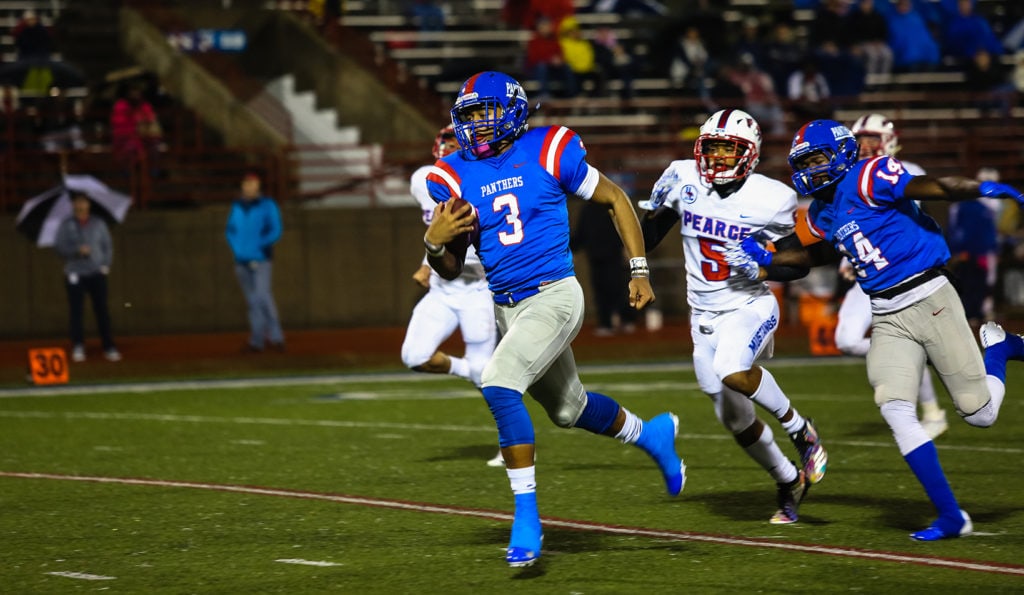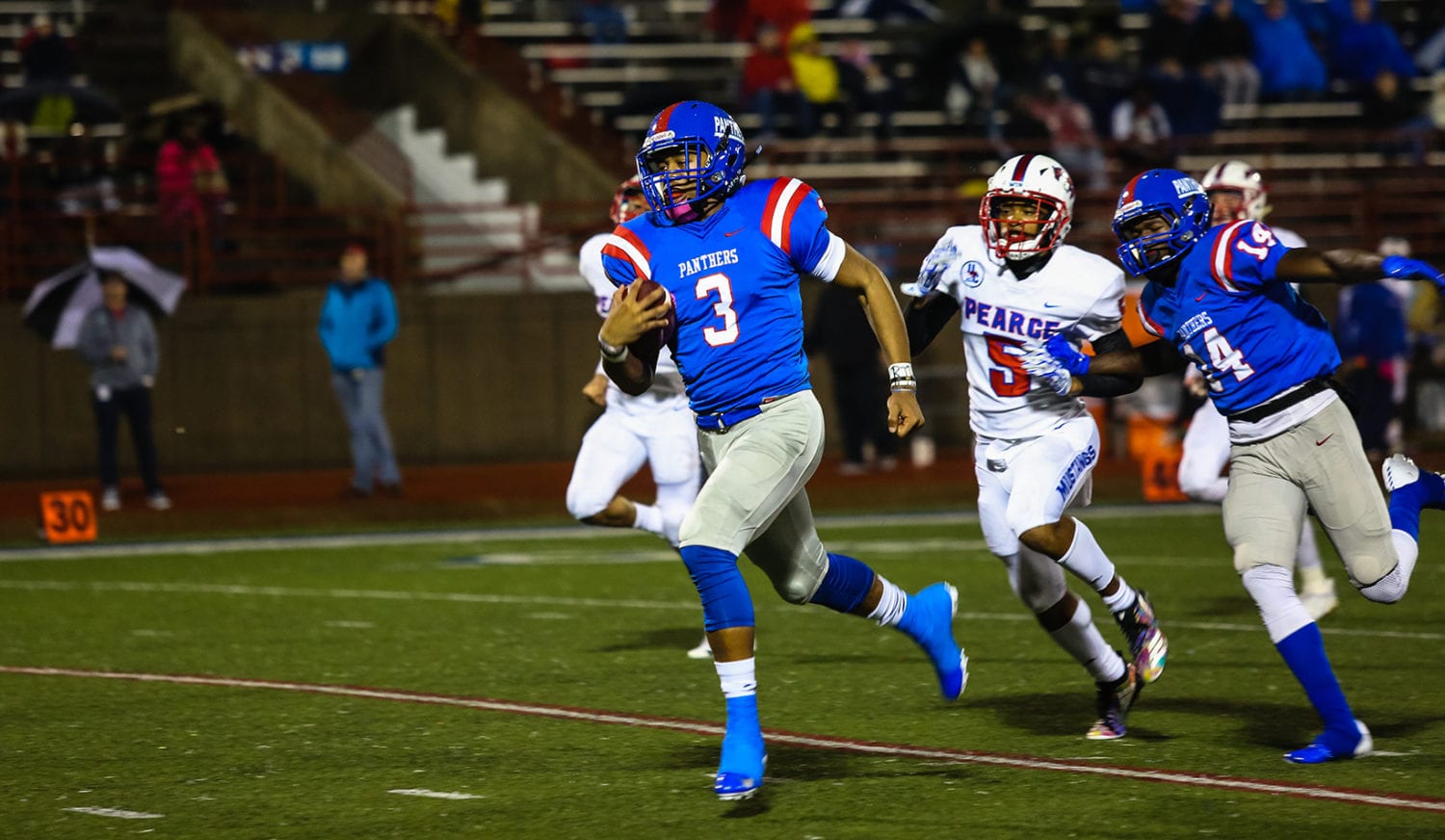 Trysten Smith had 197 yards offensively on 20 carries, followed by Jackson with six carries for 197-yards. Zeriah Beason led Panther receivers going 5-44.
Panther Head Coach Reginald Samples indicated last week that penalties were going to be focused on and hopefully eliminated. He went on to say how unhappy last week's game was because of them. But Friday night the Panthers got 10 penalties for 88 yards. About half were for motion calls. Only occasionally was there a call for unsportsmanlike conduct or back block.
Duncanville is No 1 in Sports Day's 6A area rankings with 6-0 season and 4-0 district. The Panthers are ranked #5 in State 6A State Rankings.
Richardson Pearce fell to a 5-2 start. Prior to this game they had averaged 43 points per game. They scored once with 250 total offensive yards.
Next week the Panthers are at home against W.T. White at Panther Stadium. Kick off 7:30 p.m.