DESOTO—DeSoto Independent School District will host the Female Leadership Forum from 8:30 a.m. to 2 p.m. Saturday, October 6 at DeSoto High School located at 600 Eagle Drive in DeSoto for young ladies in grades 5-12.
The Female Leadership Forum is an empowerment initiative to encourage students to dream while aiming to reach their full potential. Each year, the program has a different focus aimed at engaging various interests among female students.
The Female Leadership Forum is a leadership development program for young ladies in grades five through 12 in DeSoto ISD and surrounding communities designed to empower, energize, and educate young women in their effort to battle self-esteem issues, bullying, and discouragement of pursuance of STEM fields and disciplines.
"What an exciting time to be a part of DeSoto ISD," said Board Member De'Andrea Fleming. "As a woman who serves alongside such phenomenal women on the Board, we are so excited to be continuing this opportunity for exposure which has now become a tradition of sorts in DeSoto ISD. The Female Leadership Forum is an experience that we continue to grow and refine to ensure that we are considering the student experience above all else. The young ladies who attend this event will leave richer, more empowered, more encouraged than ever before."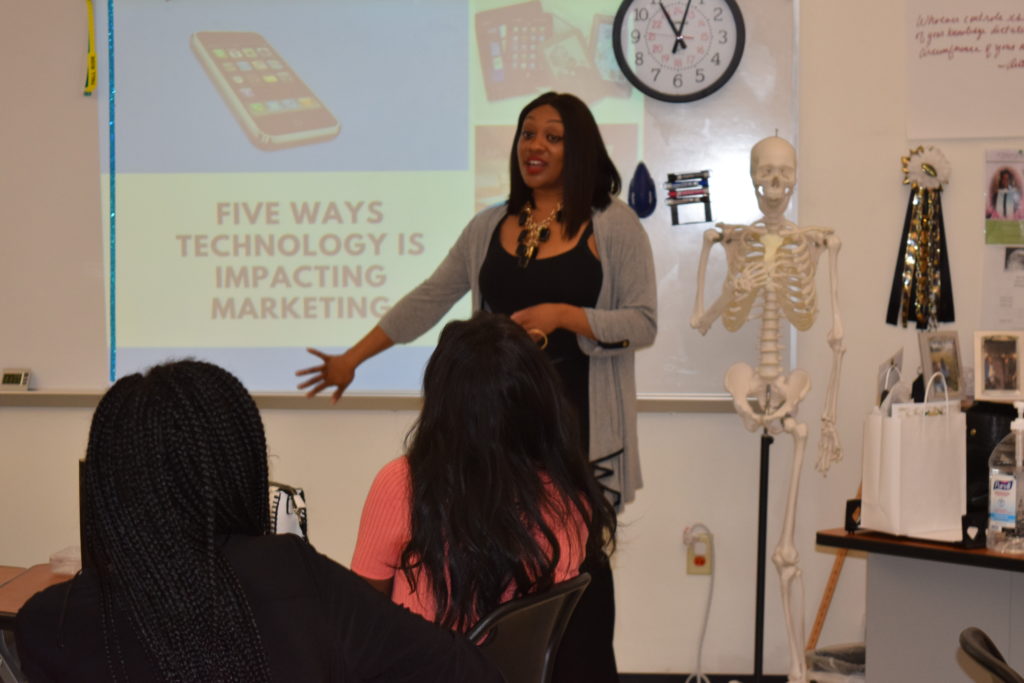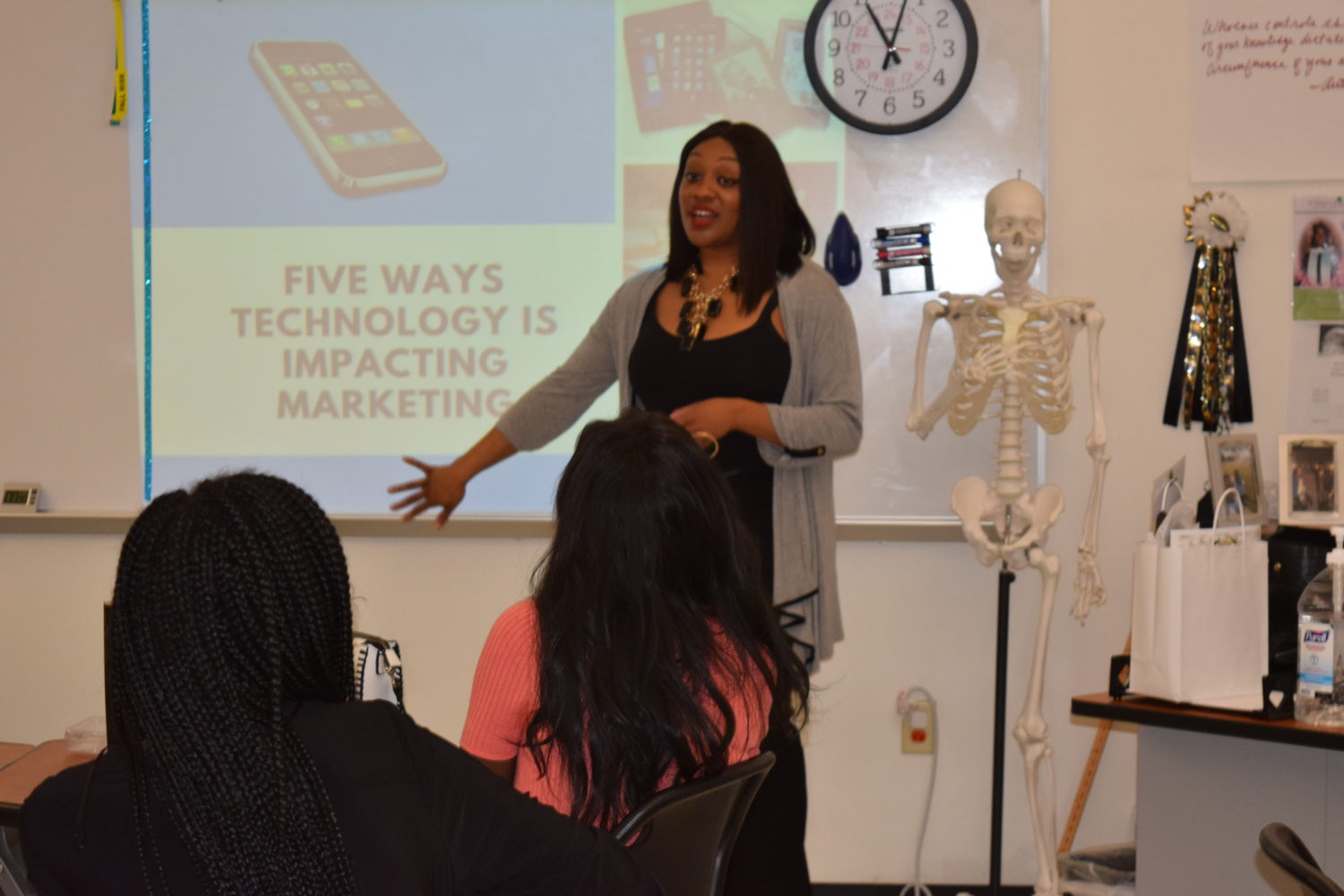 Level Up
Each year the event has a unique theme. This year's theme is Level Up: Ladies Excelling and Vaulting as Exceptional Leaders. The event invites girls in DeSoto and surrounding communities to participate in a day of encouragement, empowerment and leadership development. This event will inspire young ladies to envision their potential through exposure to real women in professional career fields.
"In DeSoto ISD, student development isn't just limited to the classroom. Here in DeSoto ISD, we provide opportunities to develop the whole student—socially, emotionally and academically," says Board Member Kathy Goad. "Providing opportunities for our young ladies to discover careers through the lens of experienced, professional women is a phenomenal exposure piece that could act as a catalyst for a student's decision to pursue new and innovative pathways of study or careers, some of which may not even exist yet."
Presenters and speakers include doctors, engineers, scientists and marketing and other professional industry career women who will impart leadership, insight and motivation to encourage female leadership and participation workshops, activities, student-to-student and student-to-professional networking.
"In DeSoto ISD, we believe each and every student is entitled to experiences that empower them to be their absolute best. The Female Leadership Forum engages not only our students but our community and surrounding neighbors," said Board Secretary Tiffany Clark. "Any girl who wants to understand what careers look like across a range of industries, what leadership looks like from the female perspective and what it takes to be successful, should attend this event."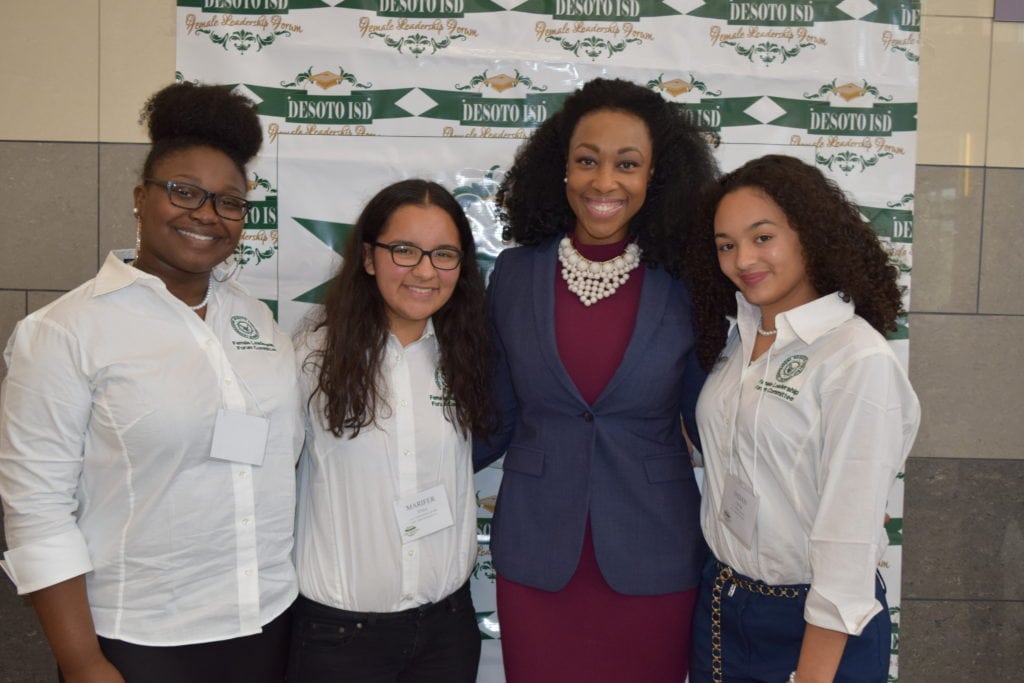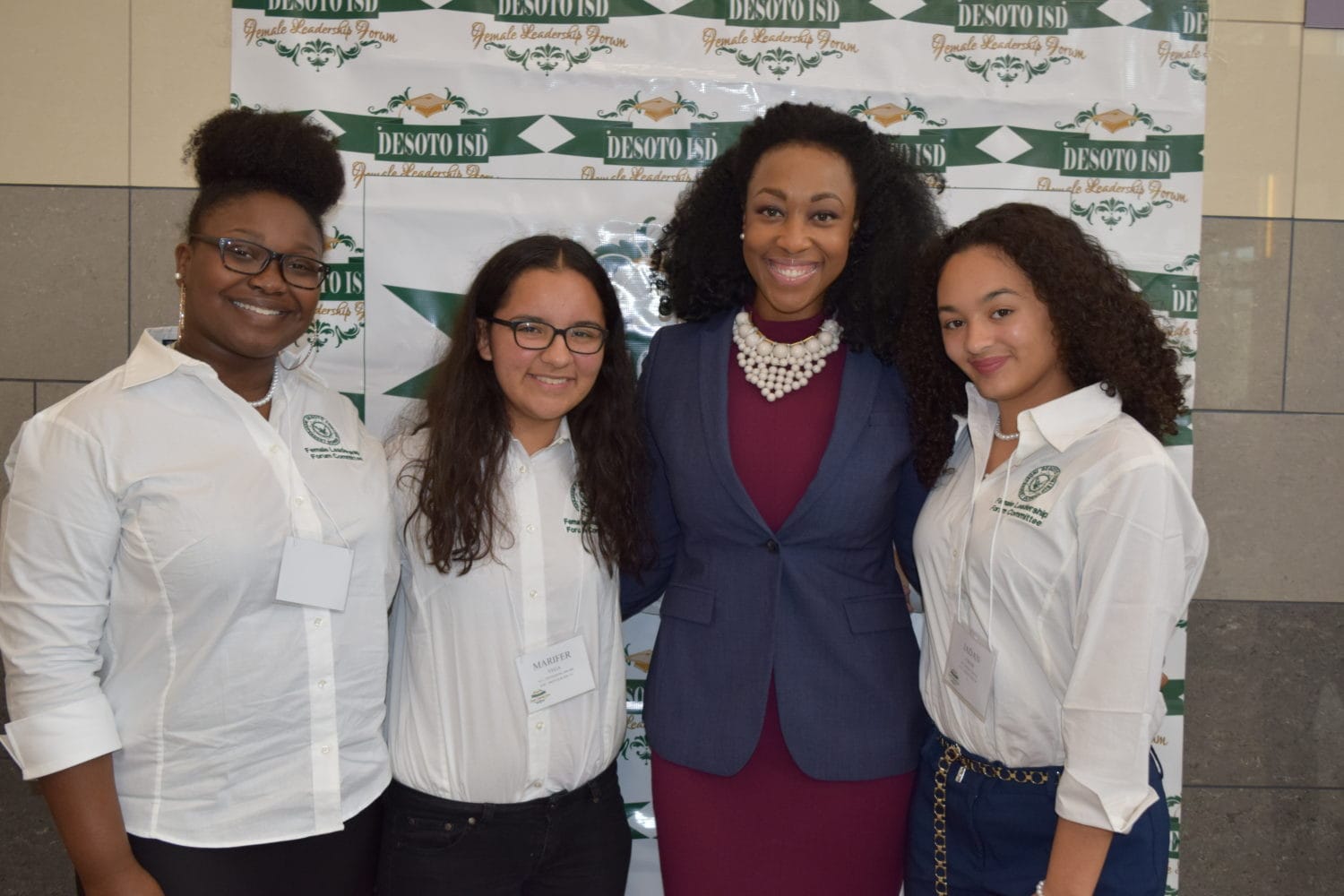 Event Inspire Innovation, Growth
The mission of the DeSoto ISD Female Leadership Forum is to give girls a forum where they can engage with like-minded peers and role-models to create opportunities for inspiration, growth and personal development.
DeSoto ISD's mission is to prepare students academically and socially to be problem-solvers and productive citizens. DeSoto ISD is committed to empowering all students with the knowledge and skills to become competitive, analytical thinkers who work collaboratively and individually in the pursuit of future endeavors.
"I find great value in the opportunity to expose my young women to events such as this, to introduce them to opportunities and forums where they can develop their personal selves, to become a little stronger in understanding who they desire to become as adults and professional women," said DeSoto ISD Board Vice President Karen Daniel. "It gives me a great deal of pride to know that we are actively creating extensions of learning for young women across the metroplex."
The event will also feature a surprise special guest which will be announced in the coming weeks leading up to the event.Those interested in attending the Oct. 6 DeSoto ISD Female Leadership Forum event, can register at www.desotoisd.org/FemaleLeadershipForum.