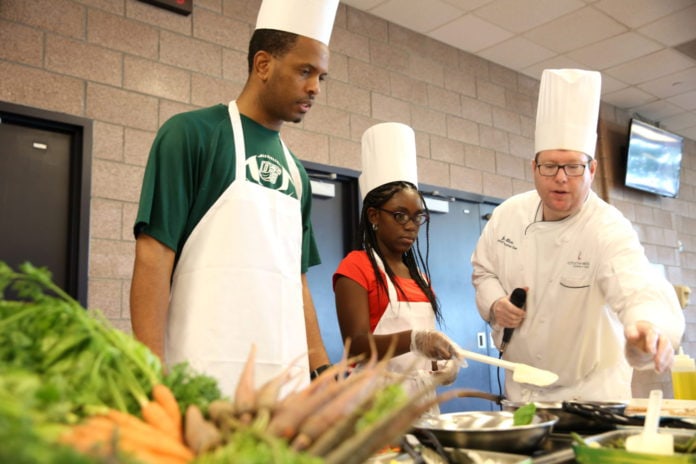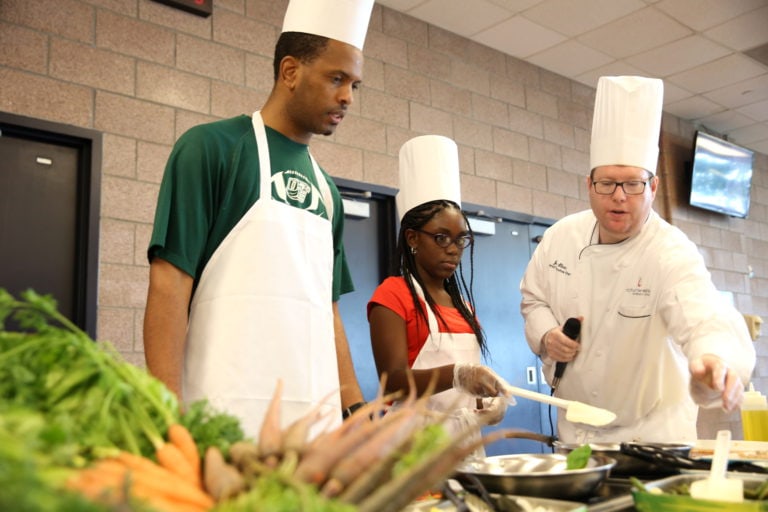 Chartwells Food Service Partnership Fosters Healthy Eating Lifestyles
DESOTO—Last week, Chartwells K12 and DeSoto Independent School District introduced their new food service partnership with a community event. Jeremy Shields, Resident District Manager at Chartwells K12 says the partnership will allow DeSoto to provide more robust, healthy and delicious menu items to students in new and exciting ways.
The new initiative was on display in the DeSoto High School cafeteria on Friday, August 19, just days before the official start of the 2016-17 school year.
The community kickoff event focused entirely on health and wellness. Desoto parents and students had the opportunity to sample a number of Chartwells' dishes. Fan favorites included interactive booths like the pop-up smoothie station, trivia station, chef's table and mini teaching kitchen with interactive demonstrations. In accordance with DeSoto ISD's agriculture program, there was even a gardening table where students made edible flower pots.
"DeSoto and Chartwells are committed to nourishing the minds and bodies of students, families, educators and the community," said Shields.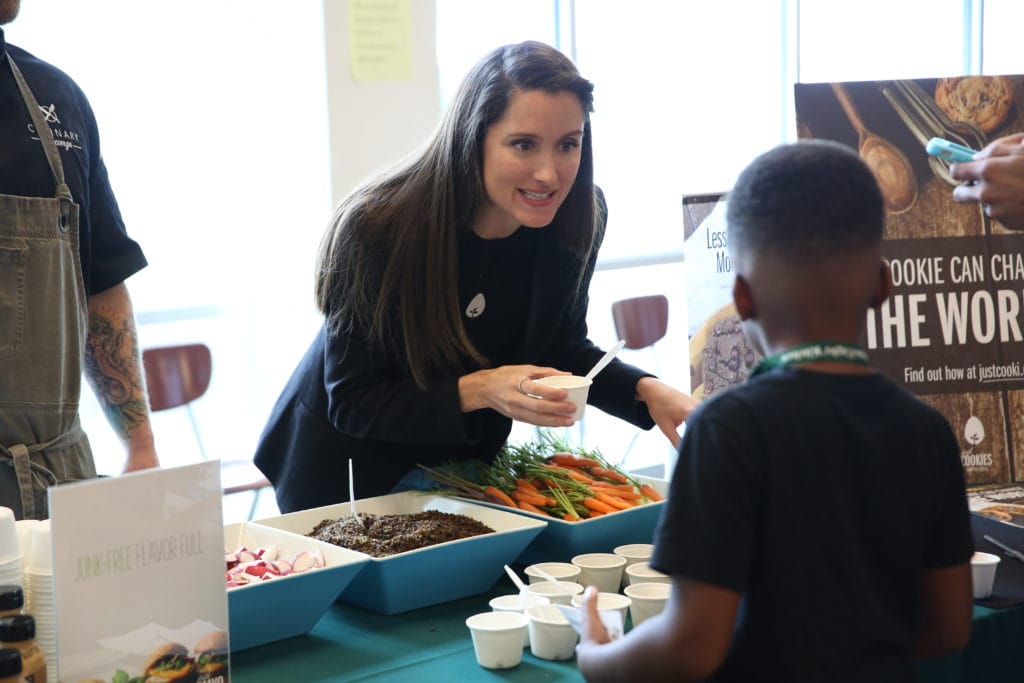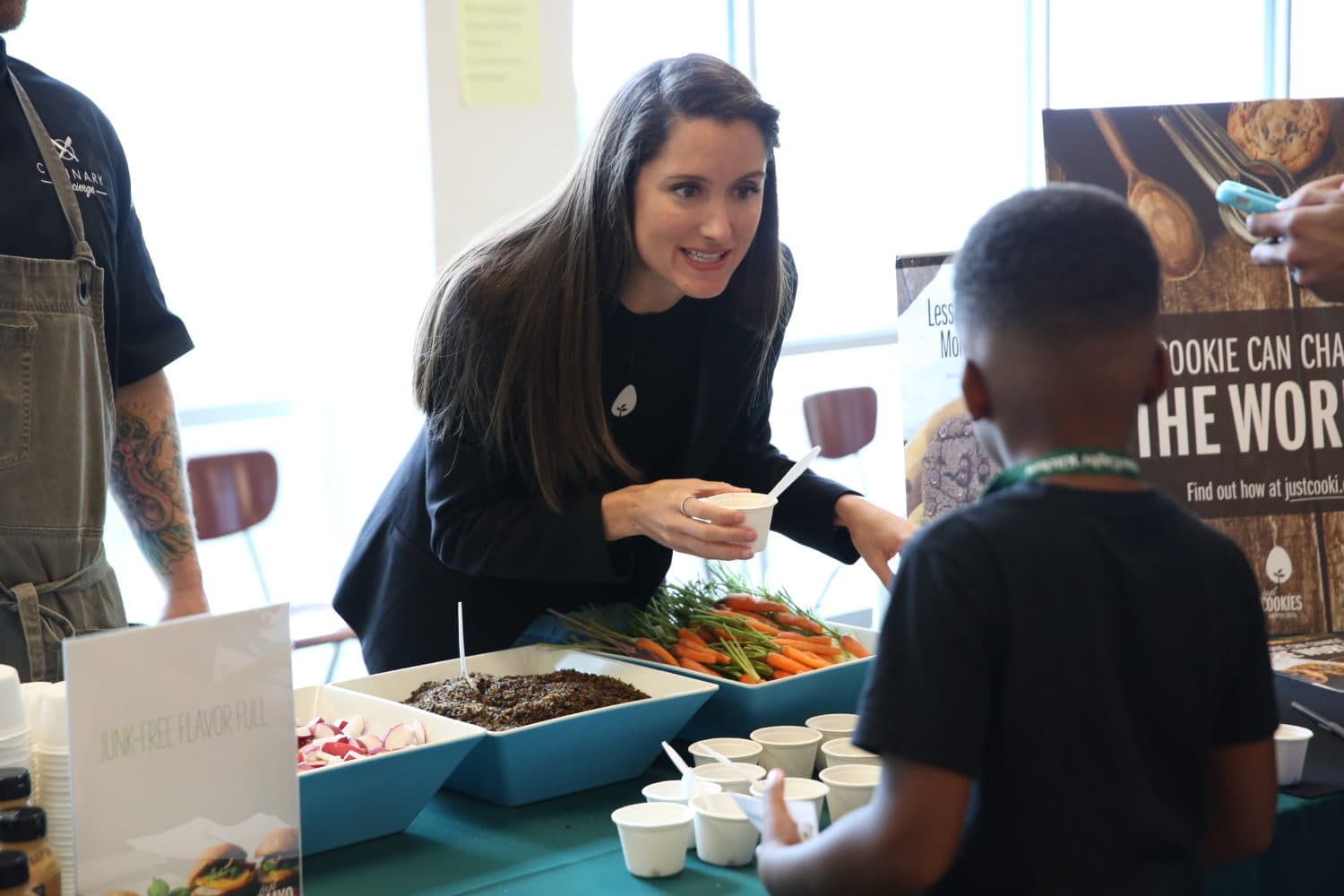 High School Senior Designs Food Truck Art
During the event, DeSoto High School unveiled its brand new food truck that will serve creative lunches to students during the year. The graphics on the truck were designed by DeSoto High School Senior D'Marcus McDowell. The winner was chosen through a school wide competition.
D'Marcus' entry included eagle eyes and the Eagles Kitchen theme with a crossed knife and fork as well as an eagle head with a chef hat.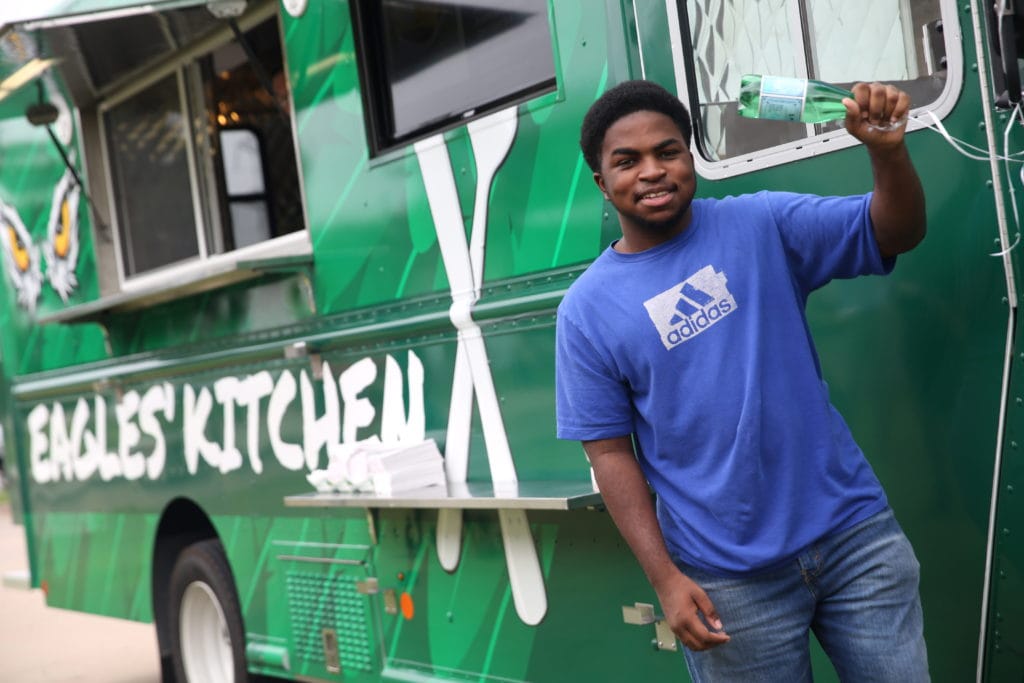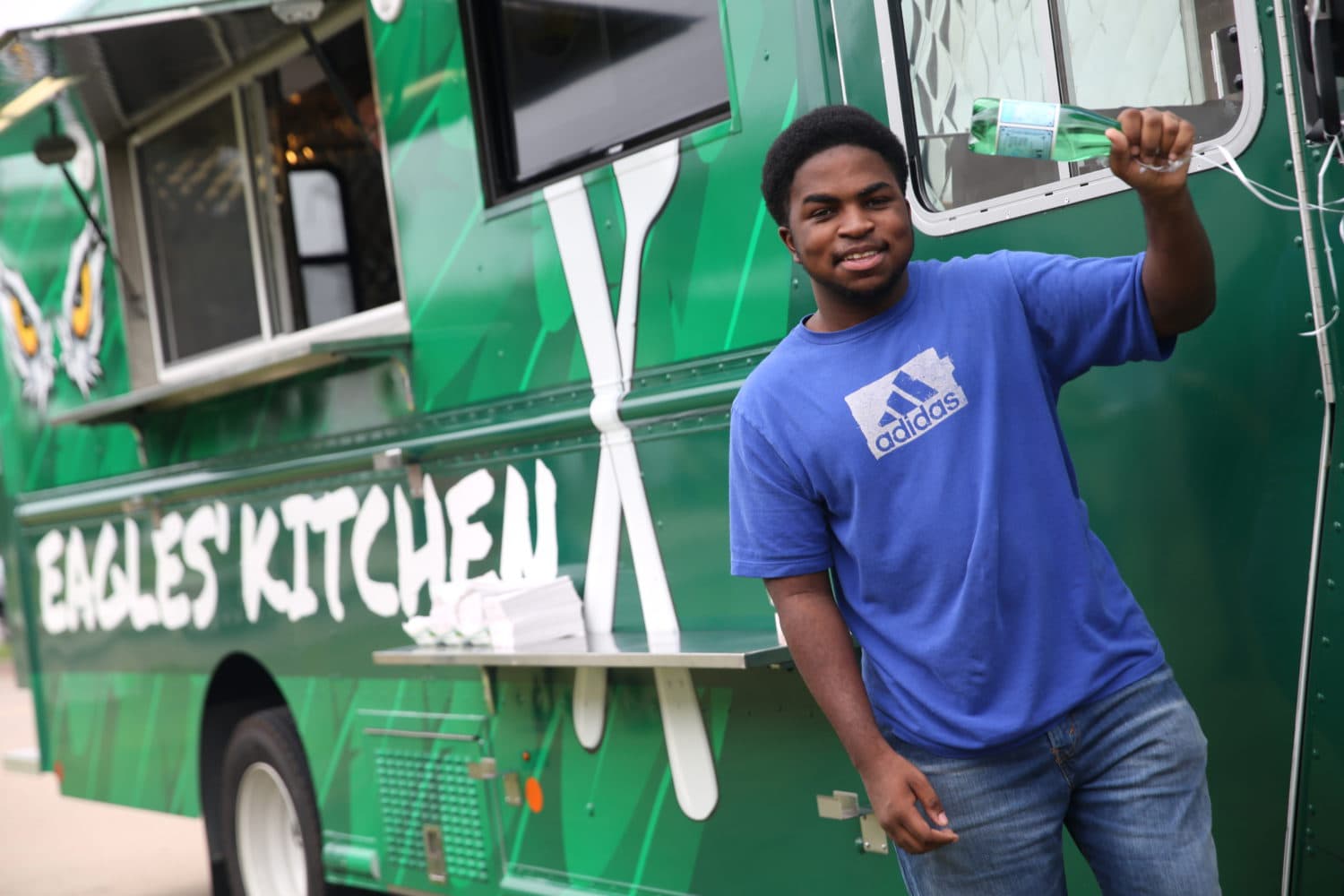 Chartwells officials presented D'Marcus a certificate and a new Apple iPad for his innovative art.
D'Marcus was also on hand Friday to cut the ribbon and served up some of the first food truck fare to DeSoto students and family members. The event also featured performances by the school's band and cheerleaders, raffles, and a DJ.