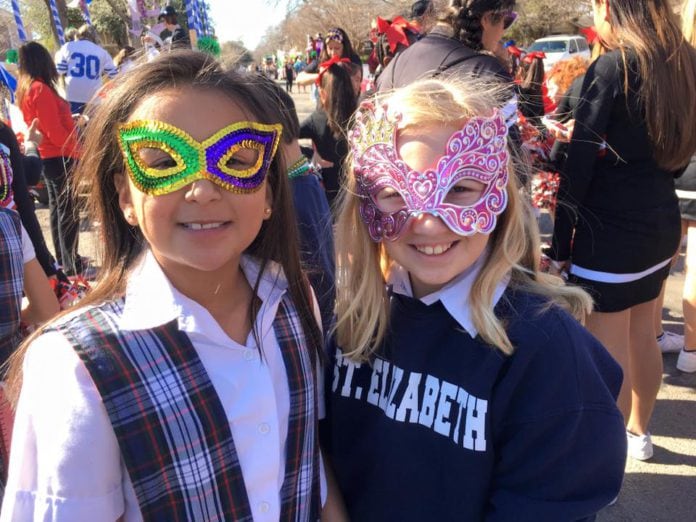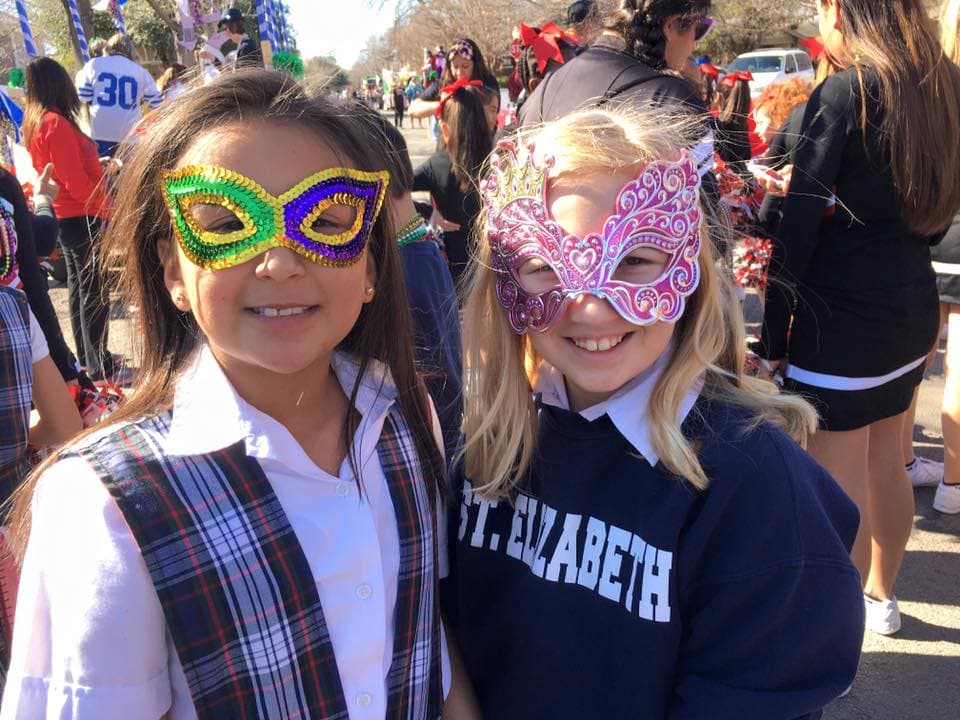 Sunday Parade Launches Lent Season, Fun Educational Events
DALLAS — Cedar Hill resident and St. Elizabeth's parent Andy Goza will be canvassing for amazing items for the annual St Elizabeth of Hungary Silent Auction, but this will be his last year at the helm.
Goza is the proud father of a soon to be Saints graduate who will soon be off to their freshman year in a different school. His co-chairs in this, his last year, are his wife, Susan  and another Saints parent, Melissa Maldanado.
"Melissa is a fabulous stager," Goza explains, "She makes everything look fantastic, so they're more likely to get more bids."
When Goza began working with the annual event, he felt it could be bigger and better and bring in more funds to help fill the gap that the school has between the tuition paid by the families of students and the actual cost of running the school.
"They used to keep the number of donations to a maximum amount of about 100 items," Goza explains, "But now we ask that everybody donate what they think would be interesting to our guests. Melissa can combine a few similar items to make the auction item even more appealing." This has resulted in the auction now hauling in twice as much money as it had in the years before Goza and his parent committee became involved.
Businesses are encouraged to donate to the school's auction to win new customers. Gift certificates for local services such as personal training or window washing are welcome.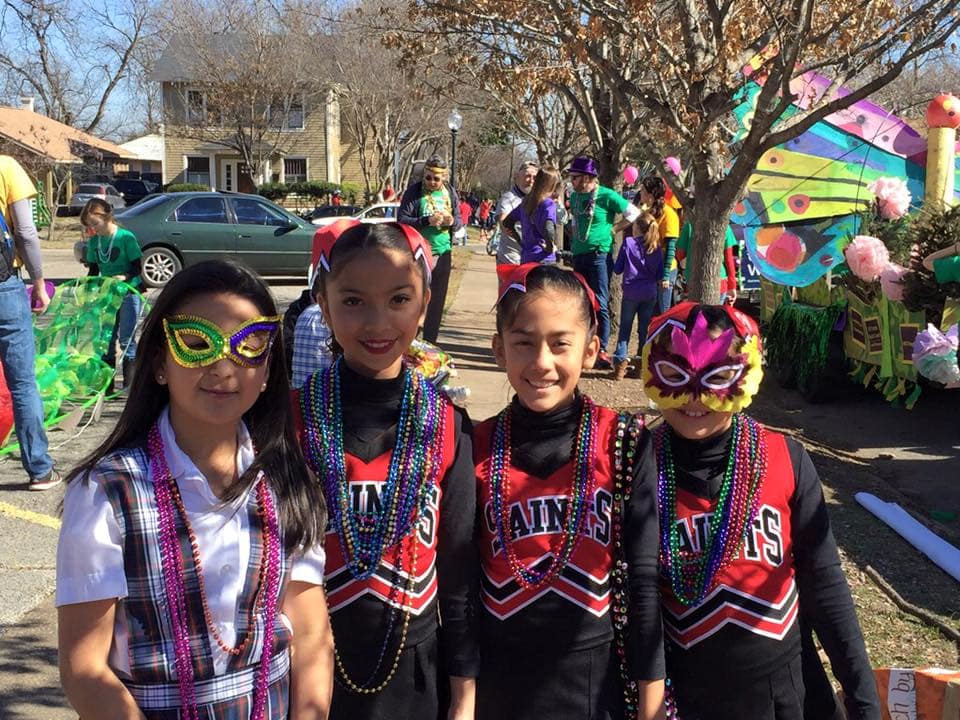 Cinco De Mayo Fiesta
Restaurant gift certificates, hand knitted items, jewelry, new appliances, sports items and tickets to sporting events are all welcome. Donations can be dropped off at St. Elizabeth's located at 4019 South Hampton Road, Dallas.
This year's auction has a Fiesta theme, and is moving from the downtown site where it's been sold out at the past two years to the Salon Las Americas located at 1004 Fort Worth Avenue in Oak Cliff. This is closer to the school and easier for student families to get to.
"The date is May 5th—Cinco de Mayo—so the Fiesta theme was pretty much a slam dunk," Goza says with a laugh. "Plus it'll be more colorful, more casual dress, and more of our community can fit in the space. It's a win-win for everyone!"
Goza may be graduating on to high school with his daughter, but says he'll be back to support next year's Annual Silent Auction. "It's such a blast," he says, "I enjoy it so much. And the school is so terrific. I'll be back for years to come."
St. Elizabeth of Hungary Catholic Church and School is located at 4019 South Hampton Road, Dallas, TX 75224 next door to the Walgreens on the corner of Loop 12 Ledbetter and Hampton. The school offers grades pre-k 3 through 8th grade. For more information see the school's website: http://saintspride.com/
The public is invited to come tour the school and meet the exceptional faculty and staff. For more information contact Sandy Walkley swalkley@saintspride.com
(214) 331-5139 x21 or Carolyn Campos, Business Manager, ccampos@saintspride.com
(214) 331-5139 x23