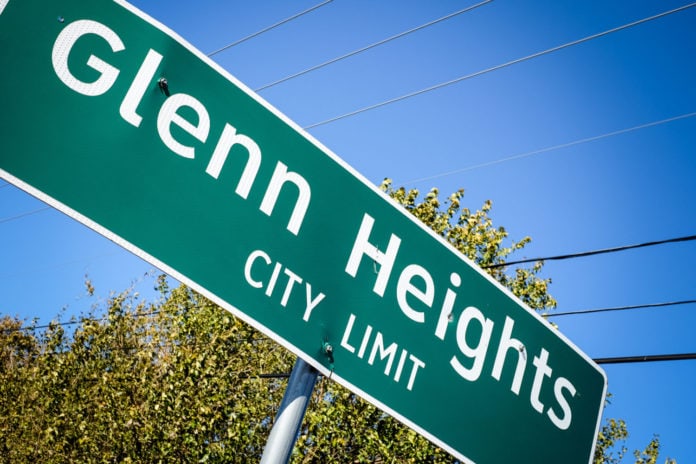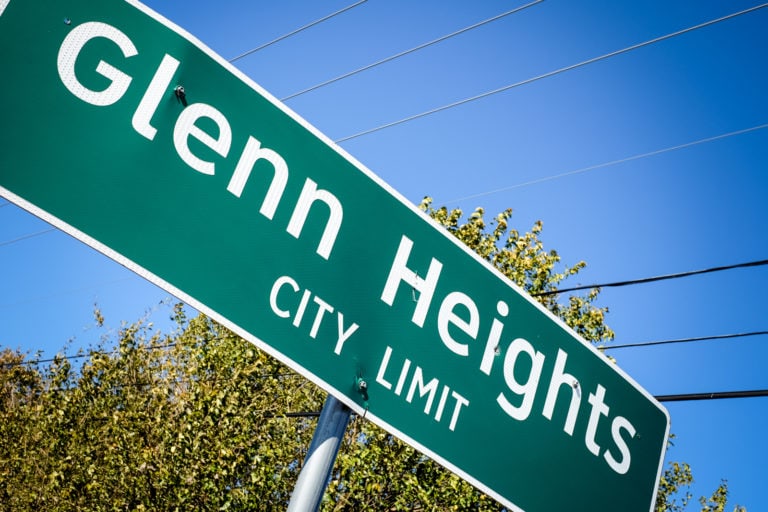 Glenn Heights Mayoral Seat: Tate vs. Weatherspoon
GLENN HEIGHTS—Come November, Glenn Heights voters will have the opportunity to decide if they are happy with the current city leadership or are ready for a change.
Incumbent mayor Leon Tate is hoping to continue guiding the city as he has for the past two terms. He is being challenged by a write-in mayoral candidate Graham Weatherspoon. Here is a look at both candidates' goals and experiences for the upcoming election: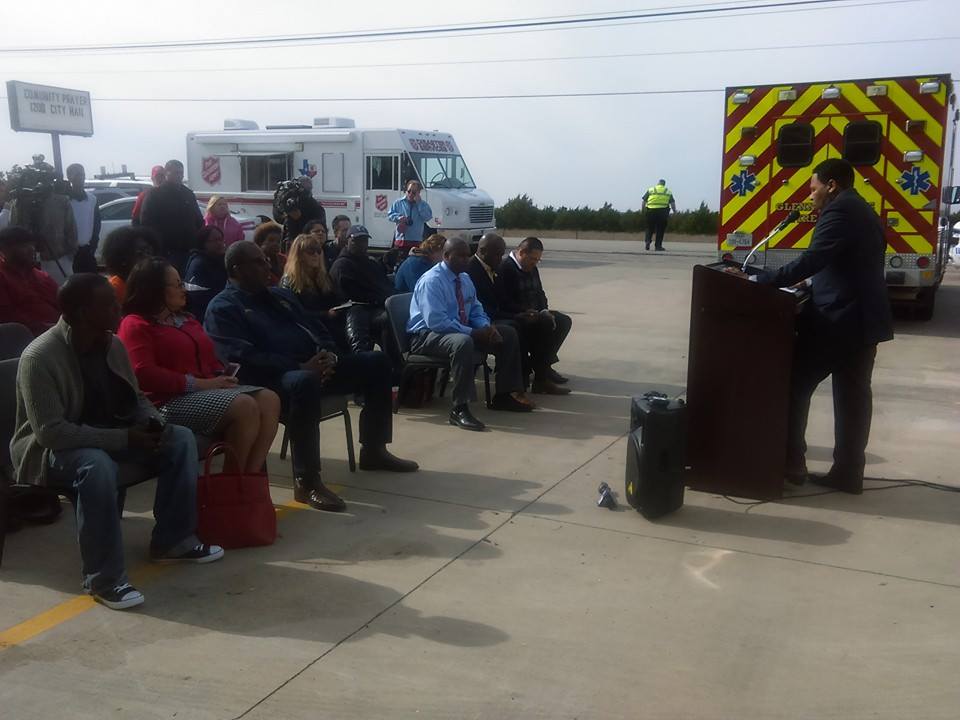 Leon Tate
How long have you lived in Glenn Heights?
I have lived in Glenn Heights since October 2008.
What are your goals for the upcoming term if you win?
Leon Tate: My goal is to continue building on the progress and achievements we have accomplished since my initial tenure as Mayor. This will be achieved by integrating our long-term plans with action. My goals are to lead the Council in amending our five-year Strategic Plan, Capital Improvement Plan and Comprehensive Plan. I believe the first step is to plan, but the next step must be actions coupled with realistic benchmarks.
I will primarily focus on improving our City's Infrastructure. We will build several new city facilities including the Public Safety Building for Fire and Police; a Community Center for our youth and elderly citizens; and City Hall for our citizens, staff and council. We will improve our roads, streets, sidewalks and gateways into the city. We will relocate our city's utilities lines underneath FM664 road to accommodate TxDOT's lane-widening from two to six lanes. We will seek to resolve the growing safety issues at North Interstate 35 East Service Road and Bear Creek Road intersection by expanding and widening the intersection to improve driver's line-of-sight. The intersection is becoming dangerous for drivers to navigate as incidents, mishaps and knocked-down stop signs are common occurrence. As a primary gateway for city traffic during peak hours, the congested intersection routinely create a vehicle bottleneck from Bear Creek Road onto I-35 Exit 412.
What are your hoping to bring to the city overall?
I will continue to provide experience, leadership, knowledge and integrity to council while working diligently to improve the quality of life for our citizens through improved city infrastructure and community programs.
Why do you feel you are the best person for the job?
The Mayoral position is the highest elected office within a City, not only does it require a keen understanding of Federal and State Law, but also it is imperative to have working knowledge of the City's Charter; I possess these qualities. The Mayor must have a full grasp of the applicable parliamentary procedures to effectively conduct city council meetings. The Mayor should be approachable and accessible to citizens and responsive to citizen's needs.
Last year, in the city's darkest moments immediately after the tornado's impact I was present [along with Mayor Pro Tem Bradley and Councilman George]. As our City Charter established the Mayor is the head of the government during declared emergencies, I worked with staff both administratively and in the impacted neighborhoods ensuring the citizens were safe and rescued from their homes; cars scattered, houses flipped and destroyed; citizens crying and searching for their loved ones and pets. I had to Declare the City a State of Emergency Disaster; it was not pleasant, but it was necessary to avail the level of service and care needed for our citizens. We were able to manage the emergency disaster and recovery, care for the tornado victims and meet the needs of our citizens not directly impacted.
What made you decide to run for this office?
My entire career has been about services and it was only natural after retiring from the military I would continue to serve. I did not anticipate becoming Mayor however, as a new citizen, I would routinely be asked why did you move to the city of Glenn Heights? This question routinely sparked various unprovoked comments of their unpleasant experiences with the police department, our roads, water bills, city hiring practices and internal theft of city property. Hearing many similar complaints, embellishments, myths and rumors with very few solutions, I realized their perceptions were their reality; each person wishing they had the time to run and do something about it. I ran for city council to make a difference for each of those citizens who wanted change but did not have the time and energy to consistently devote to such an endeavor. After winning, I decided to become a more informed change-agent and problem-solver by studying, practicing and learning the various aspects of municipal government. As the Mayor, I have honed these skills to effectively lead the governing-body to foster and implement positive changes by building on past council's achievements while collaborating with current council members.
Employment Information
US Food and Drug Administration Dallas Investigative Branch District Complaint Coordinator.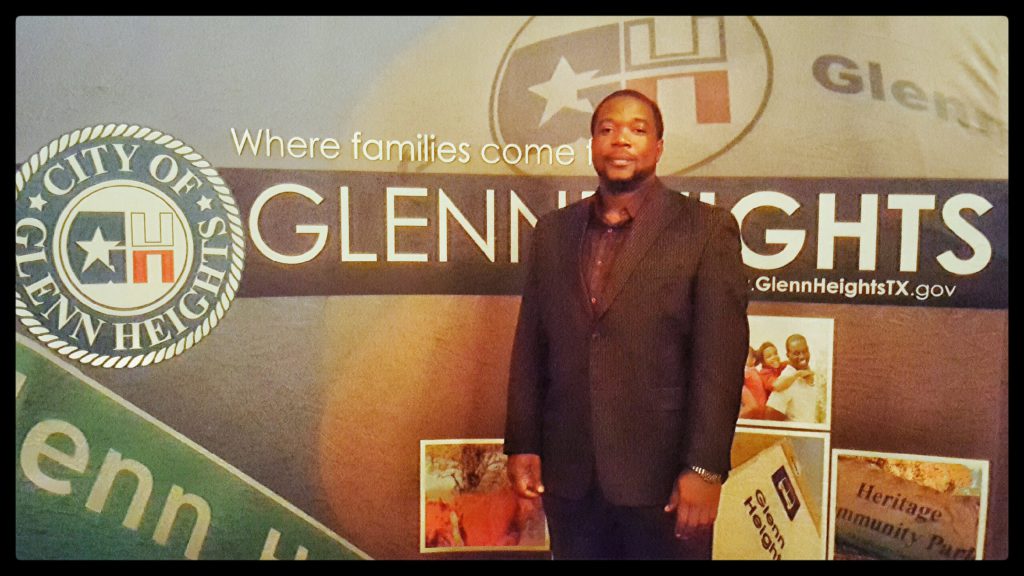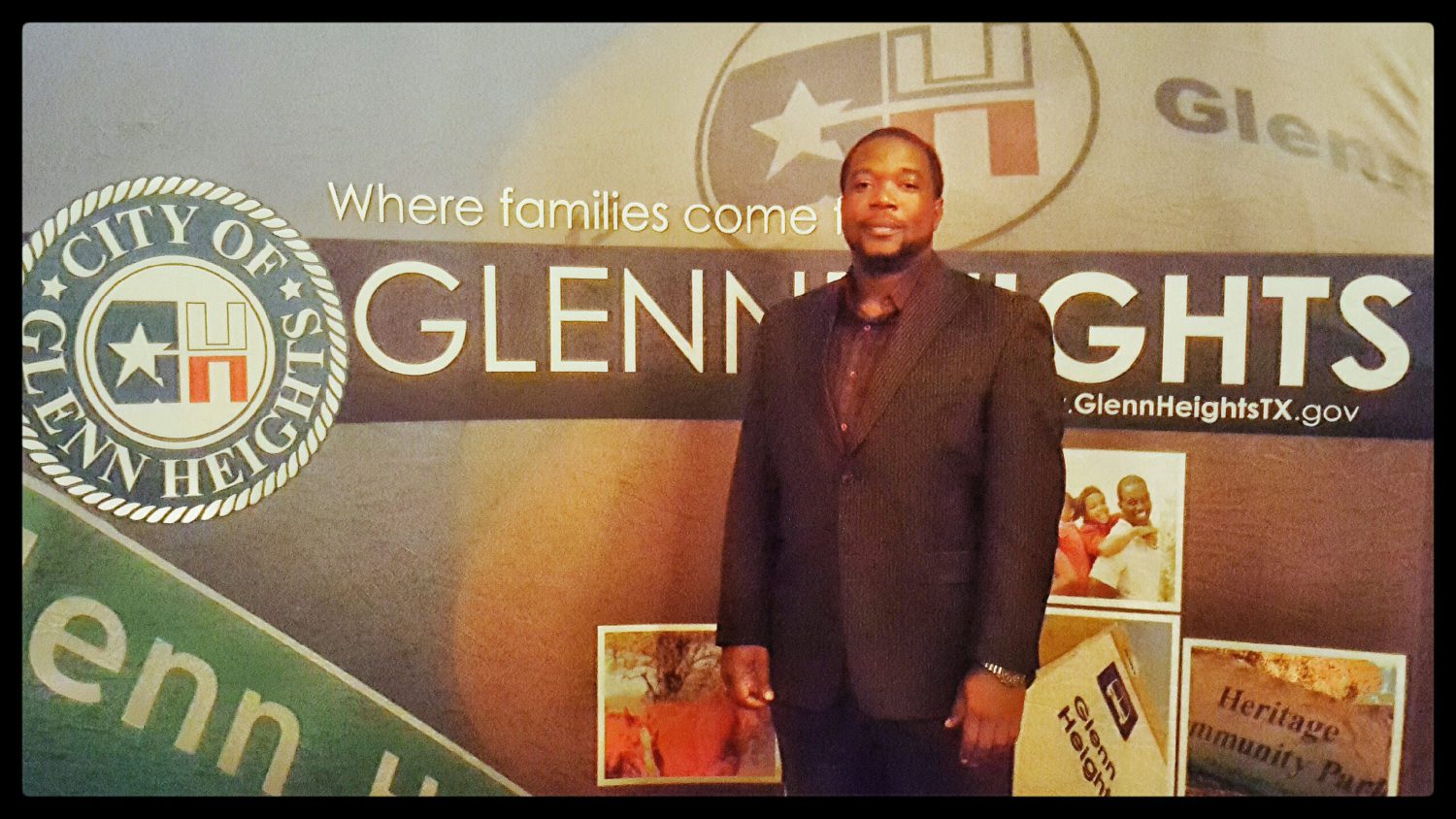 Graham Weatherspoon
How long have you lived in Glenn Heights?
Six years or so. My family was here as I served overseas and out of state. I traveled back and forth every week for the last three years from Oklahoma City to Glenn Heights.
What are your goals for the upcoming term if you win?
I want to help Glenn Heights grow and catch up to it surrounding cities. Improve the quality of live for all who currently live and desire to live in Glenn Heights. I also want to improve commerce here in Glenn Heights. We the people of Glenn Heights shop everywhere else except Glenn Heights with the exception on small items from the gas stations, Dollar stores and liquor. That's a lot of money leaving the City of Glenn Heights and benefitting other communities.
What are your hoping to bring to the city overall?
I feel I will bring a sense of unity to the Team. Yes, as mayor you have to be forward thinking and innovative, but as the saying goes "sometimes the best idea you have is not your own." We as a collective mind need to be open to ideas other than our own to do what is best for the city and its people. The city council is called a council for a reason the mayor is the face you see, but should seek council before acting on behalf of a city. Service of other should be #1 priority.
Why do you feel you are the best person for the job?
I've always wanted to make a positive change in the community, be the example that the system works, and to show that it is possible that anyone with dedication and perseverance can do what some feel is impossible. A lot of people complain about Government and local Government but do not want to bear the burden of being the one to make the hard choices. Every day as a leader in the military, a mission planner, a fire team leader, mission commander in combat zones you make hard decisions and some that have a great impact on life and property. That same dedication and tenacity needs to be brought forth in every job.
My family has roots here in Glenn Heights. My wife works in Glenn Heights, my kids go to school in the Red Oak ISD, my wife sits on the PTA board for Shields Elementary, I am a member of the PTA, my mother-in-law lives here, my brother-in-law graduated from Red Oak High School. I could have retired anywhere in the world, but I chose to remain in Glenn Heights where I believe this city will do great things. Being a retiree, I currently have the time to dedicate all my efforts to addressing issues that are within my scope as Mayor of Glenn Heights.
What made you decide to run for this office?
When I was serving aboard NAS Whidbey Island during one of my late night patrols as a Police Officer I thought of ways how I could help military members have a better quality of life and how to save our benefits while maintaining the integrity of the system as a whole. Every year military member are losing benefits and ultimately joining the military will have to be about pride because there will not be an invective to raise your right hand. I wanted to be a Senator and sit on the Senate Armed Forces Committee because I knew what it was like to be the little guy and have a person sitting behind his desk in the air conditioning dictating your life thousands of miles away in a hot foreign land without the proper equipment, manpower, and rest and relaxation, which plays a huge part in performance.
I want to help the "little guy" and not forget where I came from standing in awe of GMC Brown in his Dress Whites aboard the USS Iowa during Fleet Week in NYC thinking one day that's going to be me. Setting the example and mentoring the future is what it's all about. As time progressed I realized that it's not just the military that needs help, we all do. Change does begin with one person and you have to start somewhere, why not at home?
Employment information
I recently retired from the United States Navy with 20 years of faithful and honorable service.
The General Election for the Mayoral seat in Glenn Heights is November 8, 2016. Places 2, 4 and 6 on the Glenn Heights City Council are also up for election, but the city's current incumbents are running unopposed.