The Cedars Social, 1326 South Lamar, has always been a favorite go-to spot for delicious handcrafted cocktails. They also have yummy cooked from scratch comfort food on their menu. The Cedars Social recently unveiled an enticing new Social Hour menu that will be available from 4-7 p.m. Monday through Friday.
The menu features $2 beers, $5 wines and $6 cocktails, which are the definite stars of the adventurous menu. At a recent menu tasting my favorite was the El Diablo (tequila with Crème de Casis, lime and Ginger Geer), very refreshing taste. It reminded me of another favorite, the Moscow Mule, also made with Ginger Beer but with vodka instead of tequila.
A friend tried the intriguingly named "Death in the Gulf Stream," which was Bols Genever (gin) with lime, simple syrup and Angostura bitters. He said the name was more interesting than the resulting mix, and switched to a Paper Plane (rye/Amaro/lemon and Aperol) that he liked better. Also featured were a Monte Carlo (Rye/Demarara/Benedictine/Angostura), an Adonis (sherry/sweet Vermouth/orange bitters); and a "Self Starter," (gin/Gifard Apricot/Little and Absinthe).
The $2 beers listed for social hour are Pabst Blue Ribbon and Miller Highlfe, and the house wines feature red, white or sparkling rose.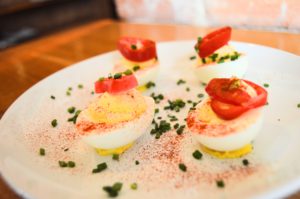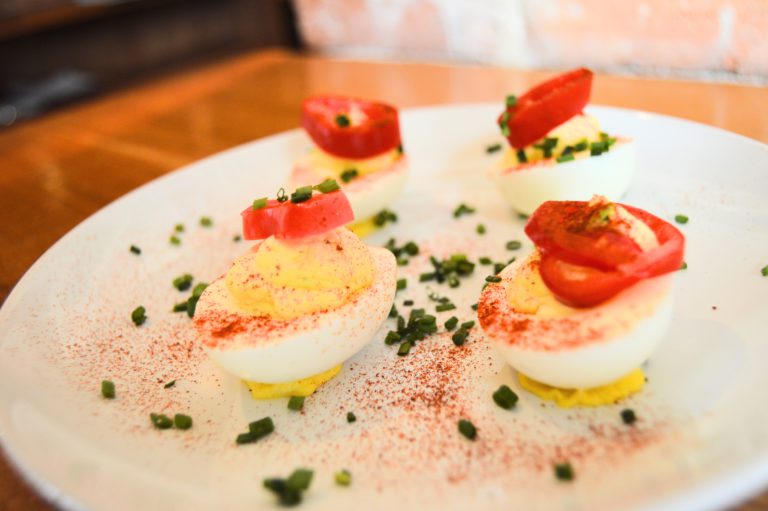 We also tried the bar snacks that will be available for purchase during social hour. These included delicious Deviled Eggs with pickled fresno ($4), meatballs with red sauce, mozzarella and greens ($4), and Esquites, a corn/tequesquite/onion dish ($5).
My favorite item on the menu was the fish/slaw taco ($5), which was as good as anything I've tried in an upscale Tex-Mex restaurant. A sirloin taco with cilantro/onion/tomatillo was also featured for $5. Also on the menu but not sampled were a Calamari Salad ($7) and seasonal flatbread ($10).
The Cedar Social's late night social hour menu is also available Sunday-Thursday from 10 to 11:30 p.m., and Friday-Saturday from 12 midnight to 1:30 a.m. For more information visit them online at thecedarssocial.com.