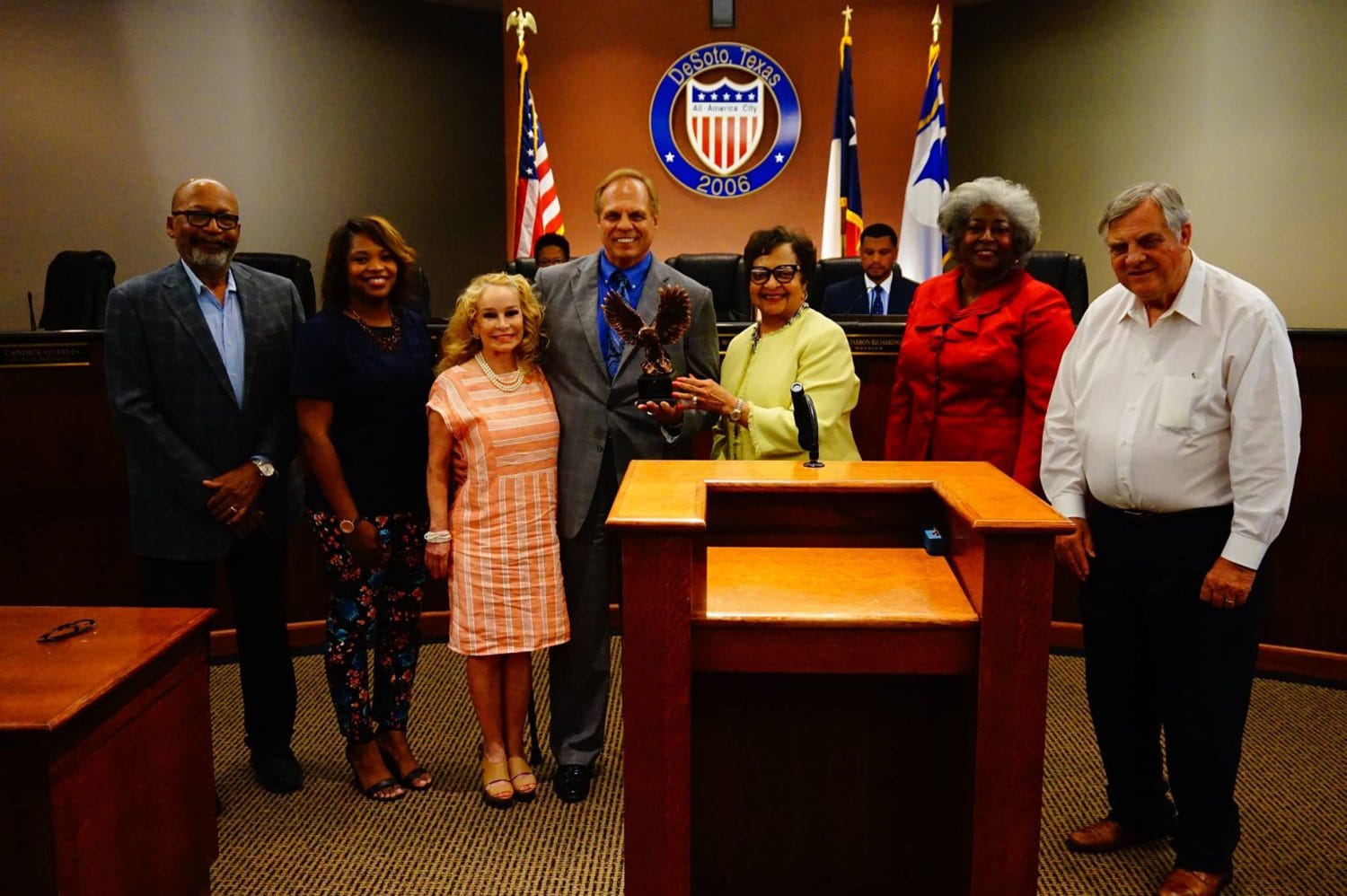 DESOTO — He had been on the DeSoto City Council for the past seven years. Prior to that post he served four years on the DeSoto Economic Development Corporation Board. After 11 years of civic service, James Zander resigned from his post.
"My wife has been experiencing declining health over the past couple of years," Zander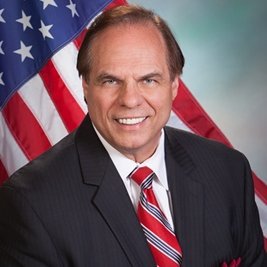 explains. "So last year we bought a second house near my office so I could be close to my wife during the day and bring lunch when she was not feeling well."
Zander served on the City Council in Places Six and Seven for over two terms. A Special Election will be held on August 26, 2017 to fill the remainder of his Place 7 term.
Zander's resignation from the DeSoto City Council was effective on June 20, 2017.
"I am very proud of what has been accomplished in these past 11 years. From significantly lowering the unemployment rate by creating thousands of jobs for DeSoto residents, to the significant expansion of business in the Eagle Point Industrial Park," says Zander.
He also notes the beautification of the City of DeSoto during his tenure, as well as how the councils he sat on dramatically improved city finances over the years.
Dynamic Duo
At the June 20 city council meeting, James and Linda Zander were honored for their service the city.
"You know this is the first time I have had to do something like this," DeSoto Mayor Curtistene McCowan said, making certain to call Linda Zander to the podium for recognition as well. She extolled the great working relationship between the city and Zander and his wife.
Zander also commented later, "My wife Linda Zander has been a significant part of Desoto. She was past President of Keep DeSoto Beautiful, Chairman of the Chamber of Commerce Gala and a Board of Directors Member for the Chamber of Commerce. Linda was also named as the Bobby Wattle DeSoto Chamber of Commerce Citizen of the Year in the past."
DeSoto has remained Zander's primary residence for years, but Zander explained "my wife's health took a turn for the worse on May 31, 2017. In June we were able to rent our DeSoto home, so I felt compelled to resign my council seat and spend more time with my wife. Also, I felt that it was time for me to serve in other capacities, since the Mayor and City Council have elected three other Mayor Pro Tem choices in the past five years."
Zander says that he and his wife love DeSoto. He pledged that they both will continue to be heavily invested in DeSoto financially and emotionally, "with many wonderful memories."
Special Election Information
DeSoto residents who are interested in filing for this council seat must live within district seven to be eligible. All registered voters in DeSoto can vote in this special election as candidates are elected at large.
Candidate Filing Information Packets can be requested by sending an email to the City Secretary at kmorris@desototexas.gov. Please include your name, address, email address and contact phone number.
Packets can also be picked up in the City Secretary's office during regular business hours. The City Secretary will accept completed candidate filings for a place on the ballot Monday through Friday between the hours of 9 a.m. and noon and from 1 to 4 p.m. through July 17, 2017.
On that day, the City Secretary's office will close promptly at 5 p.m. and no filings will be accepted after that time.
Early voting for the special election begins on August 9, 2017 and continues through August 22, 2017 at Disciple Central Community Church. Voting on Election Day, August 26, 2017, will take place at the Belt Line Conference Center located at 200 E. Belt Line Road.