Ward Returns To Cedar Hill As Head Football Coach of the Longhorns
In 2020 Nick Ward was an assistant football coach helping the Cedar Hill Longhorns reach a state final.
Now, he's back as the head coach with a goal to bring the school another state championship. It's his first time to be at the helm of a program, but he has a history of success as an assistant.
Ward, 46, was hired earlier this week as the program's newest head coach. He replaces Carlos Lynn, who resigned in November after a 2-8 season and is now the head coach at Crowley.
If you don't already know Ward, well, he'd like to change that as he plans to be in the community as much as possible.
"The players and coaches can expect to see a change," Ward said. " We need to raise our expectations and set a higher standard the everyone involved. The community can expect to see me everywhere. I believe I need to be visible and available for a community that has had a coach like Joey McGuire who made the blueprint.
"We are a one high school town and all of our middle schools feed into that group," Ward said. "With coach McGuire, there was a reason those stands were packed. He made himself available to the community."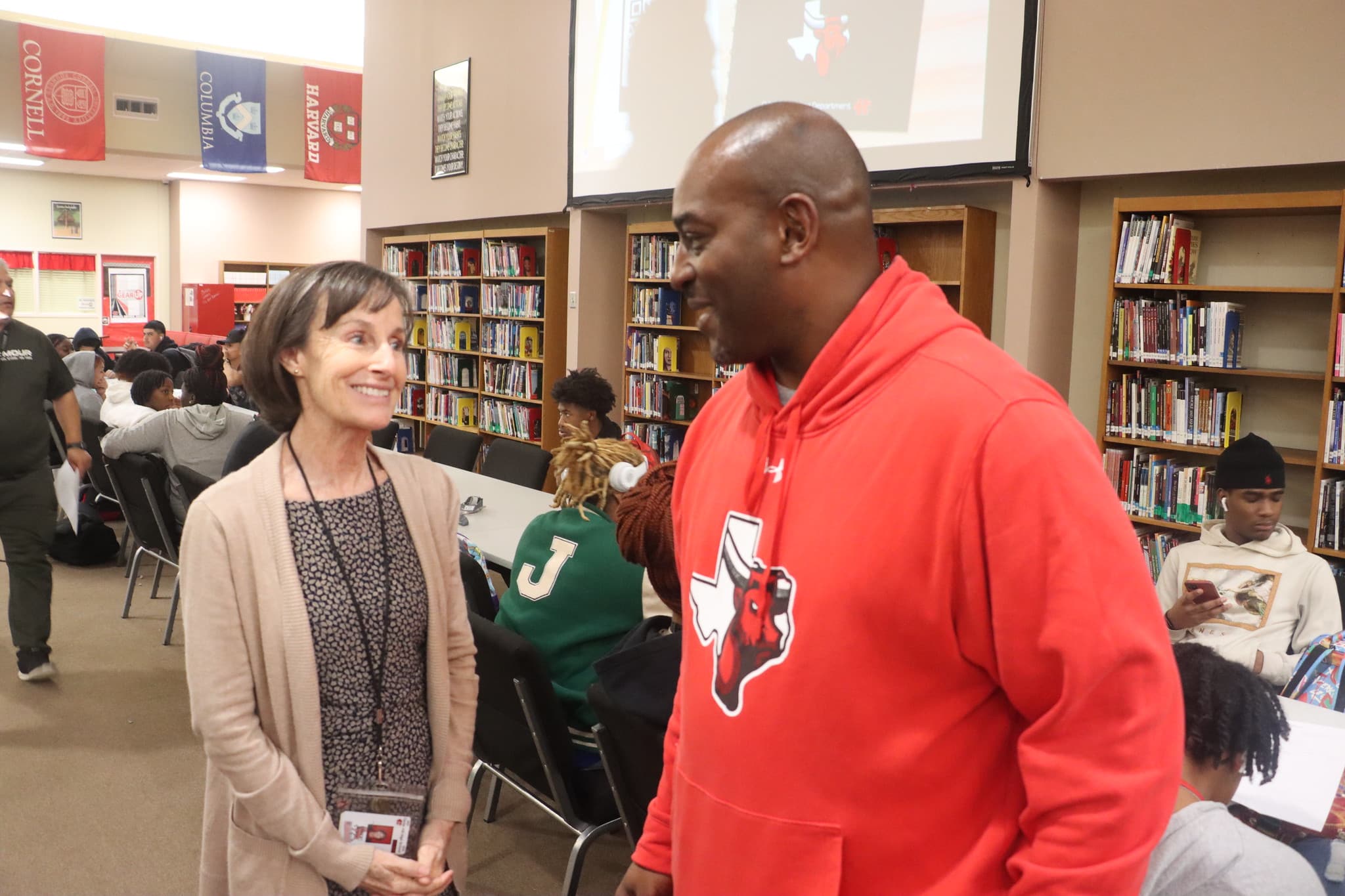 Between 2003 and 2016 McGuire, now the head coach at Texas Tech University, led Cedar Hill to state championships in 2006, 2013 and 2014 with a runner-up finish in 2012.
Ward was the cornerbacks coach in his previous gig in Cedar Hill when the Longhorns advanced to the Class 6A Division II state title game. He also had that position last season when he was a part of a Midlothian program that finished 12-1 and advanced to the third round of the playoffs before being eliminated by 11-time state champion Aledo. It was the Panthers' best season in nearly four decades.
In fact, Ward referenced Aledo when speaking of communities.
"There's a reason coach Tim Buchanan and Aledo have won all those state championships," he said. "He was a big part of that community for many years."
A History of Success On The Field & The Sidelines
Ward has his own long history of success, both as a player as a coach. After graduating from Seagoville High School, he played for the University of Miami during the Hurricanes' heyday. He graduated from Miami in 2000, with his team setting the stage for the Hurricanes' 2001 national championship.
"I got the best of both worlds at Miami. I was on the field with a guy like Ray Lewis and I had coaches who were NFL coaches. It makes a difference with the learning that takes place," Ward said. "We were taught professionalism, wear a suit and tie, show up five minutes early."
And those are the ethics he works hard to instill in the high school students he coaches, who are preparing for the next level of life, be it in sports or otherwise.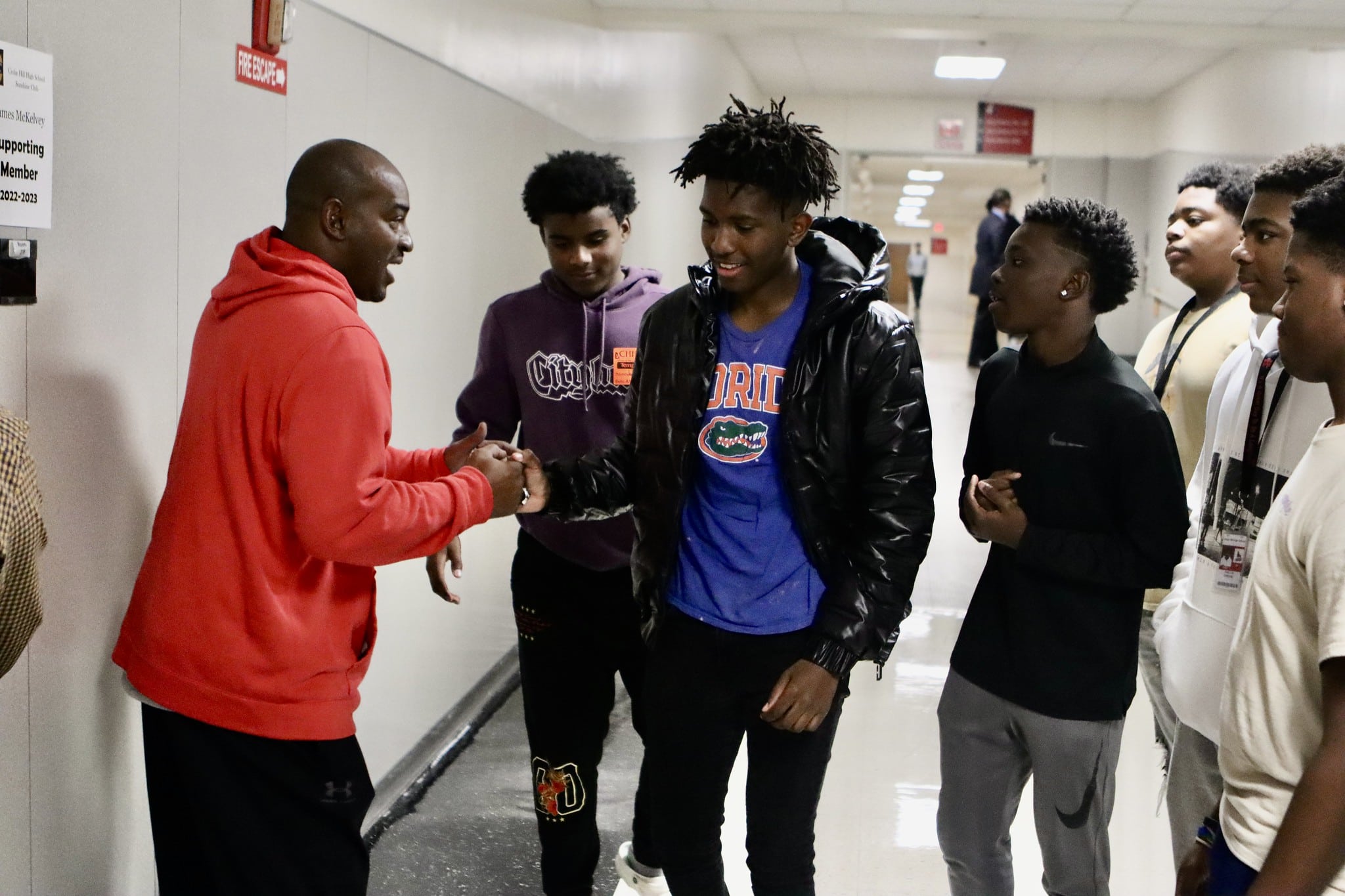 "You teach for that transition, no hoodies in meetings, no earrings," he said.
"Nick Ward is a dynamic coach, and he's the best fit for our scholars, program and community," Cedar Hill Director of Athletics Melanie Benjamin said. "We know that he'll build a strong culture and make Longhorns everywhere proud of our success."
Pro Football Career
After college, Ward signed with the Green Bay Packers before playing for nine seasons in the Arena Football League (AFL). He went on to coach in the fast-paced AFL for six seasons, including three as a defensive coordinator. It was during his time in the AFL that Ward interned with the Atlanta Falcons' defense, where he had an opportunity to work with then-Atlanta defensive coordinator Mike Nolan, who later joined the Dallas Cowboys.
Ward made his high school coaching debut in 2012 at North Gwinnett High School in the Atlanta suburb of Suwanee, Georgia. He coached the defensive backs for a team that went to a state championship game and a state semifinal during his four years there. During his tenure the Bulldogs were 38-13, including 7-3 in the playoffs.
Ward returned to Texas in 2016 and coached in Cleburne ISD from 2016-2018, followed by North Mesquite in 2018-2019. In his first season at Cleburne, the Yellow Jackets reached the playoffs for the first time in four years.
In all, the programs in which he has coached have a record of 87-53 in his time with them, including 16-7 in the playoffs.
Working Towards A State Championship
Ward will have some of the players who were under him before playing for him again this season, such as seniors-to-be Trysten Lester and Dante Wesley. He said he's counting on their senior leadership to help get the program turned back around.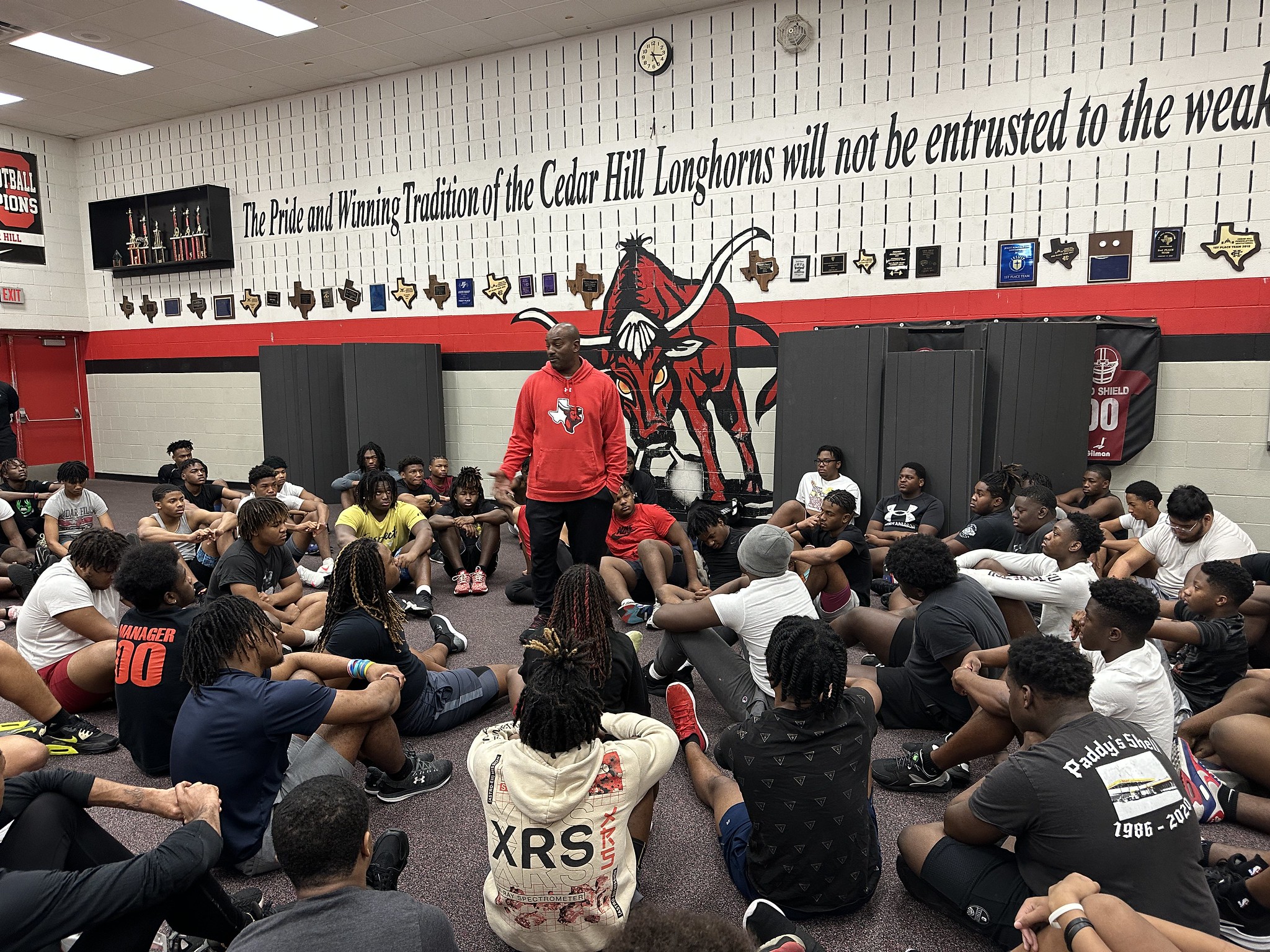 Both were also on the 2021 squad that finished 8-5 and reached the third round of the playoffs.
And he's hoping they can be a part of a new group, DeSoto, South Oak Cliff and Duncanville – all of which won state championships this past December.
"Everybody around us has won a state championship," he said. "And we're real happy for them and proud of their accomplishments – but we'd like to replace one of them with Cedar Hill, or add our name to that list."