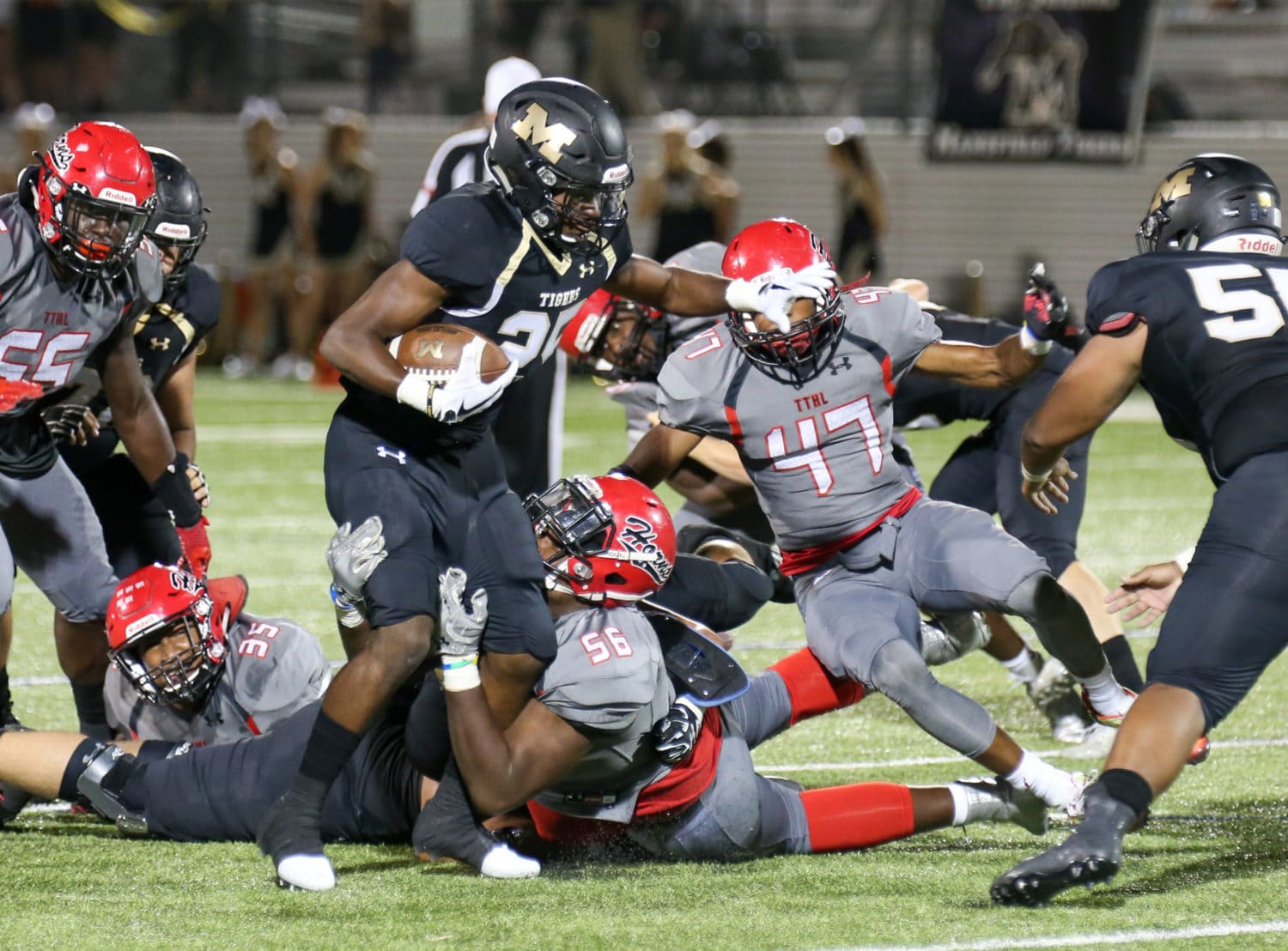 CEDAR HILL—After a lackluster start to the season the Longhorns have seen their state and national rankings plummet.
With a new head coach and a season opener against juggernaut ball club Allen, fans may have accepted one loss. But falling to Allen and Mansfield back to back, have quickly given steam to the naysayers.
However, Coach Carlos Lynn says that while his team hasn't come up with a win yet, they are fine tuning their strategy and the season is still young.
According to Lynn, all the clichés about adversity are true – what happens to you happens for you; there is no teacher like adversity, etc. etc.
"Things are looking good," said Lynn. "But we haven't come up with a win, but there are things that we have improved on and some things that we are still working on."
In week 1 Cedar Hill opened the season to a sold out crowd of 18,000 at Allen Eagle Stadium. Starting off as the 8th best 6A team in the state, the Longhorns were held scoreless the first three quarters. At the end of the day the Eagles remain undefeated in their new stadium since 2012 with a win 23-8.
"The thing about is that our expectation is that we want to win every week," says Lynn.
During week 2, ranked 10 in the 6A state AP poll, Cedar Hill fans held out hope for a win over Mansfield. During the first half it looked as if it would be an old–fashioned Texas shoot out.
However after halftime Mansfield recovered two fumbles on Cedar Hill's first two drives, resulting in 10 points helping it hold onto the 38-13 lead entering the fourth. Ultimately the Longhorns couldn't catch up and fell 38-21.
Pre-Season Lessons
Now with a record of 0-2, the Longhorns for the first time since 2004, slipped even further to 13th place in state rankings. Nationally this week they fell 53 slots to 166th in the nation.
When asked for a response to his team's decline in rankings. Coach Lynn said he didn't put much stock in polls.
"Polls are polls. People make polls and there are always going to be around. There are people at the top of the polls who still won't have a championship.," he said. "There is only going to be one team happy at the end of the football season. Polls don't help you win games. Polls don't help you lose games. At the end of the day polls are for the fans."
Coach has a point. The topped ranked AP, Max Preps and Dave Campbell's Texas Football polls says Allen is the best team in the state. And reigning state champions, DeSoto Eagles, are floating somewhere around fourth and fifth seed.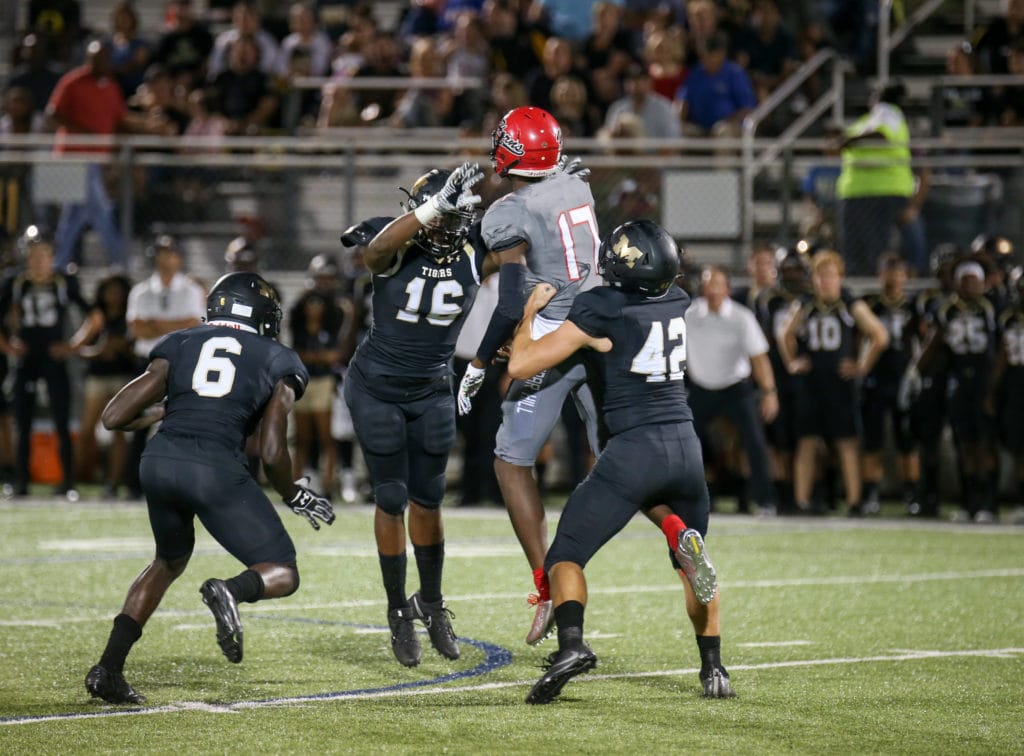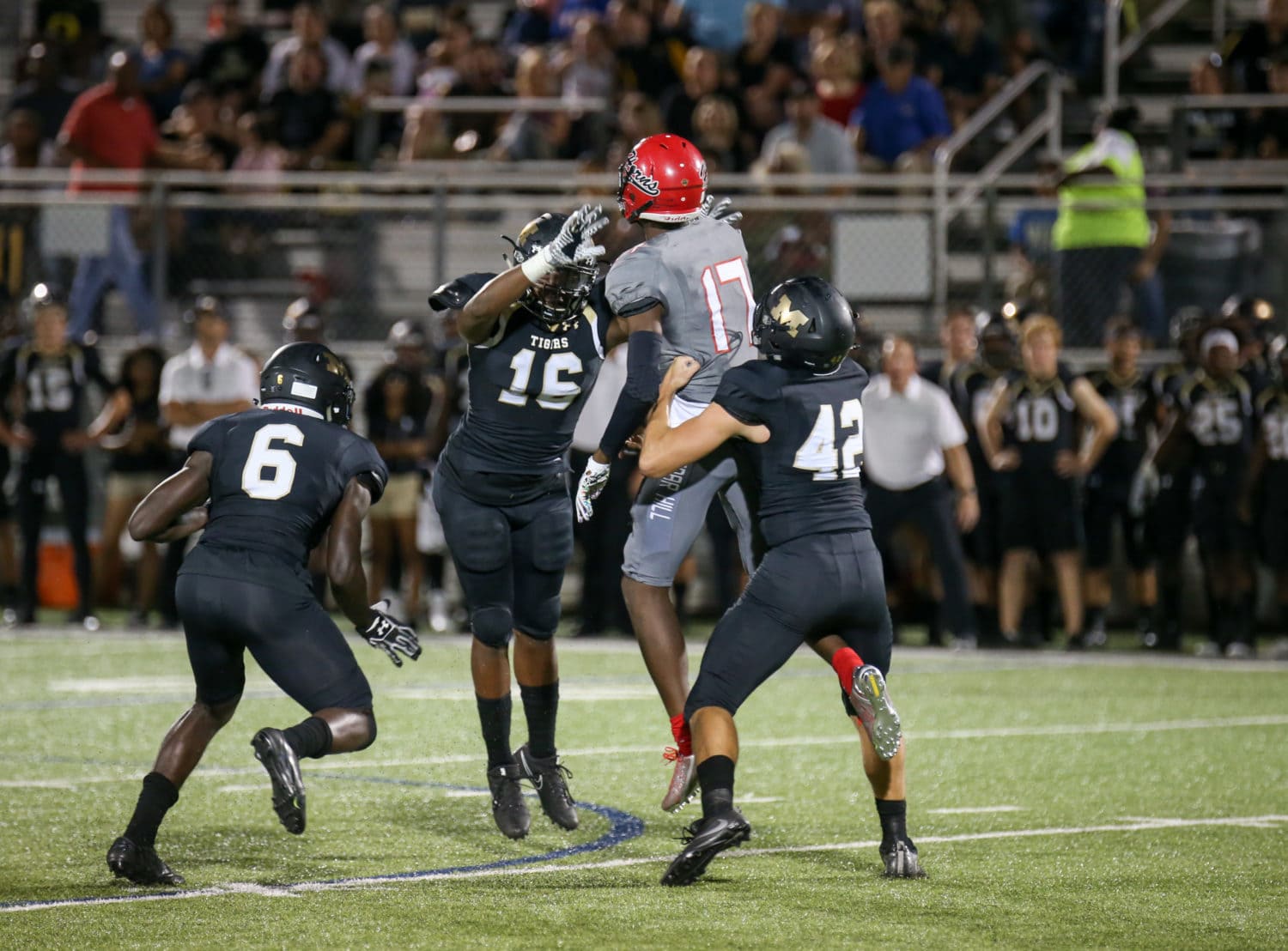 Future Battles
Cedar Hill is set to face DeSoto in the Battle of Belt Line next week. But Coach Lynn says he's not even thinking about them yet. He's too busy focusing on this week's match-up against Mesquite Horn. The Jaguars are coming off back to back high scoring wins.
"We aren't even worried about DeSoto right now. We are worried about Mesquite Horn. We take it one week at a time. We take it one opponent at a time," said Lynn. "As a matter of fact we are mainly concerned with one team and that is the Longhorns and when we worry about ourselves and what we are supposed to do we come out on top."
With one of the toughest schedules in the state district 7-6A is replete with powerhouse teams such as: DeSoto, Irving, Duncanville and Grand Prairie. But Coach Lynn is confident that these two setbacks are preparing his ball club for the tough games to come. He calls his Longhorns 'battle-tested.'
"Pre-district games are just that. They get you ready for district. We want to win every week don't get me wrong. But what we are going through is getting us ready for district play. There is no schedule like our district and my guys are battle tested. They are going into district with some momentum."
For their first home game of the season Cedar Hill will host Mesquite Horn Friday, September 15 at 7:30 p.m.