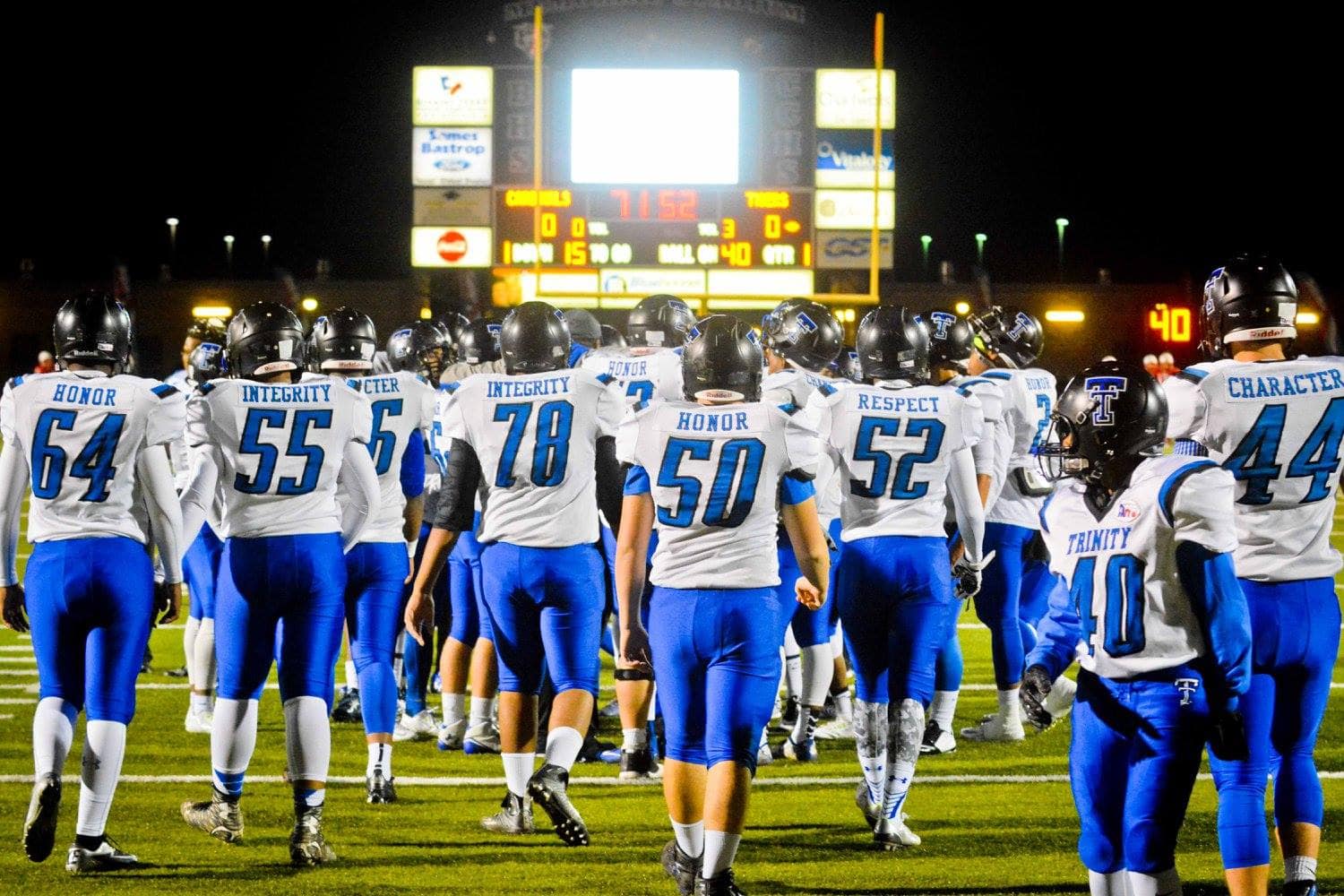 CEDAR HILL—In a move that has fans on both sides of the Texas-Louisiana state line baffled, Trinity Christian School canceled their longstanding rivalry game against top ranked Evangel Academy (Shreveport, La.).
Instead, the Tigers have scheduled a non-conference away match against St. Thomas High School in Houston.
Sources in the Trinity coach's camp were pretty enigmatic about the last minute change.
"Both parties agreed not to play at this time," Trinity Athletic Director Troy Williams said. "Coming off two games — their game with Allen and our game with Grapevine Faith — it just wasn't the right timing for us right now, so we agreed not to play at this time."
Williams wouldn't say anything else about why the game was canceled. When asked if cost was a factor in canceling the game, he said, "Not necessarily."
Evangel chancellor and offensive coordinator Denny Duron did however speak with media. "As I talked to that pastor, it's just not good timing for them to come in here and play. Jim Henesy, the pastor, is a great man and I would trust him with my life. And if he says it's not good for them, then I'm OK with that."
Duron went on to say that Trinity sent a check to cover any costs incurred due to the cancelation of the game.
"They couldn't have been better," he said.
Former 2015 TAPPS State Champion Trinity, is now ranked No. 1 in the area. Trinity Christian has started with consecutive wins, defeating the Episcopal School of Dallas 38-14 and Grapevine Faith Christian 35-14.
St. Thomas hasn't played a game yet this season because of Hurricane Harvey.
"[St. Thomas] had to cancel several games, so they were really desperate for a game," Williams said.
Late Monday night St. Thomas promoted their revised season opener on Facebook.
"Due to the consequences and aftermath of Hurricane Harvey, Eagle Football has reset its schedule and will open the season Friday, September 15, 7:00 p.m. against TAPPS Division II District 2 Cedar Hill Trinity Christian at Granger Stadium." Read the post. "Previously scheduled games against The Kinkaid School, Strake Jesuit and College Station were cancelled. Eagle Fight Never Dies!"