DUNCANVILLE—Gatorade named Duncanville High School Pantherettes Coach Cathy Self-Morgan a recipient of the 2017 Gatorade Coaching Excellence Award. Fellow North Texas High School Coach Mat Taylor from Skyline High School in Washington is also a winner of the Gatorade Coaches Excellence Award.
Both recipients will be acknowledged at the 15th annual Gatorade Athlete of the Year Awards in Los Angeles July 11. Additionally, 1 of the 6 high school male and female winners will be named Male and Female Athlete of the Year respectively.
The coaches will also be honored by walking the red carpet along with many iconic sports figures at the ESPYs on July 12. Both coaches will also attend a Gatorade workshop in Florida April 24-25.
Coach Self-Morgan has won five state championship titles for DHS during her 17 years of coaching the girls' basketball team. The championship titles include back-to-back titles after defending the state's 6A championship following February's 76-65 victory over Cypress Ranch.
Gatorade Coaching Excellence Award Established In 2016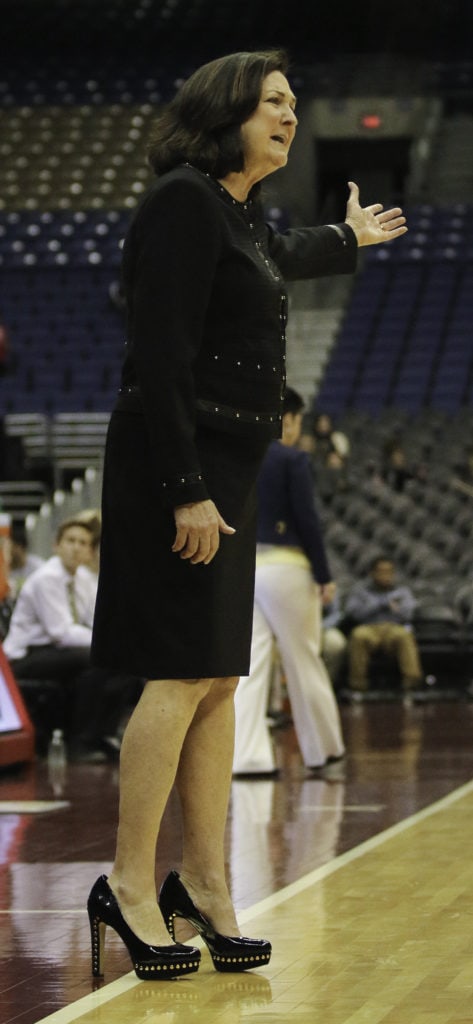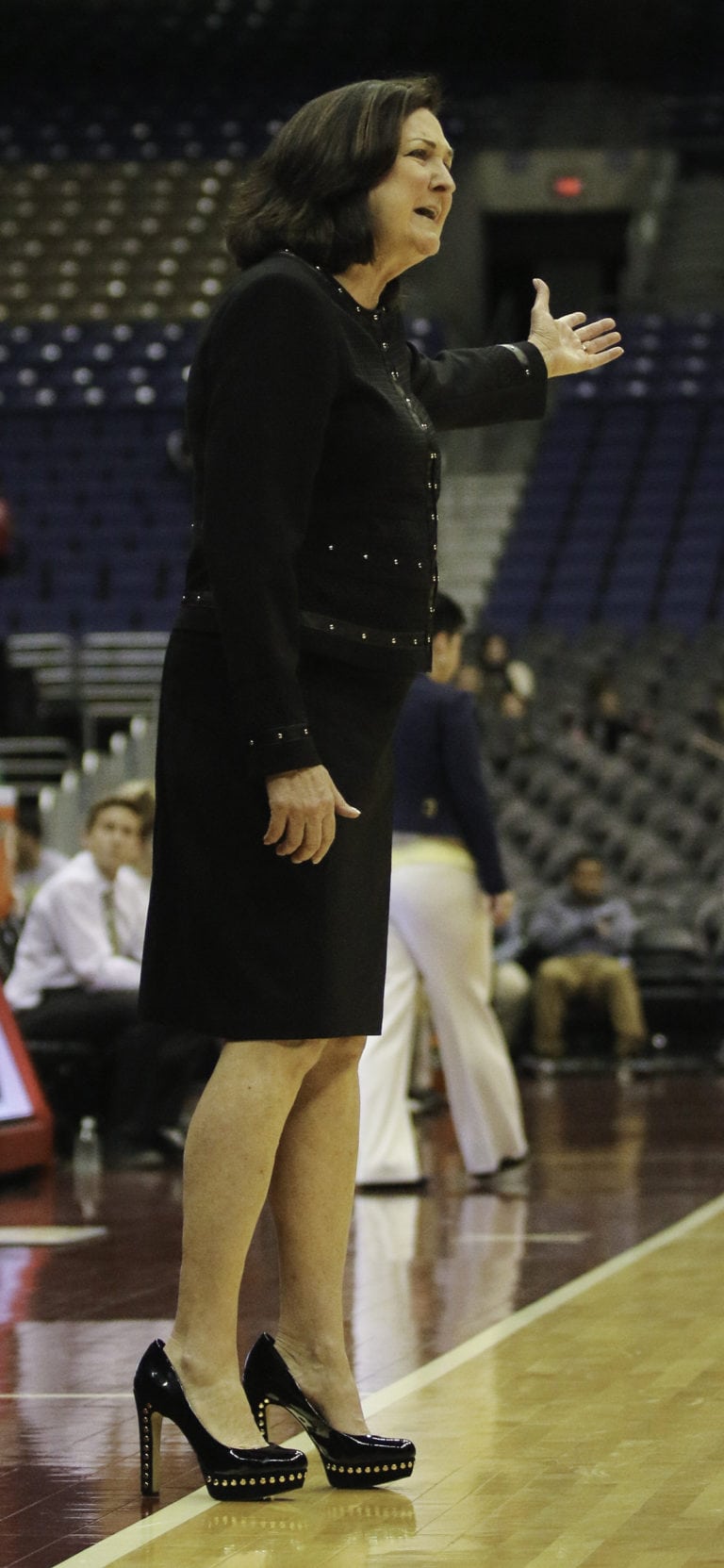 Global Head of Sports Marketing for Gatorade Jeff Kearney said, "Coach Self-Morgan exemplifies what we look for when we select the Gatorade Coaching Excellence Award winners – she is dedicated, selfless and a true inspiration to her team. Coaches are such a vital part of a young athlete's development that to be able to recognize and celebrate some of the best is truly an honor for Gatorade."
Kearney added, "The Gatorade Coaching Excellence Award was established in 2016 to honor the best and most dedicated high school coaches across the country. Every athlete, professional or amateur, has had a coach inspire them along the way, and it's our aim to celebrate the truly remarkable impact that coaches have on high school athletes. Each year, we will honor two coaches who have made an impact on the lives of their student-athletes and whose commitment to the coaching profession goes far beyond the game."
Pantherettes Banquet
Coach Self-Morgan and her championship team attended the Duncanville Pantherettes Banquet at the Hilton Garden Inn in Duncanville April 17.
Gatorade had expected to send representatives to announce the award at the banquet, but weather delays caused their airplane to be diverted from DFW to Oklahoma City. The coach said about 220 team members, friends and supporters turned out for the banquet in spite of the rainy weather.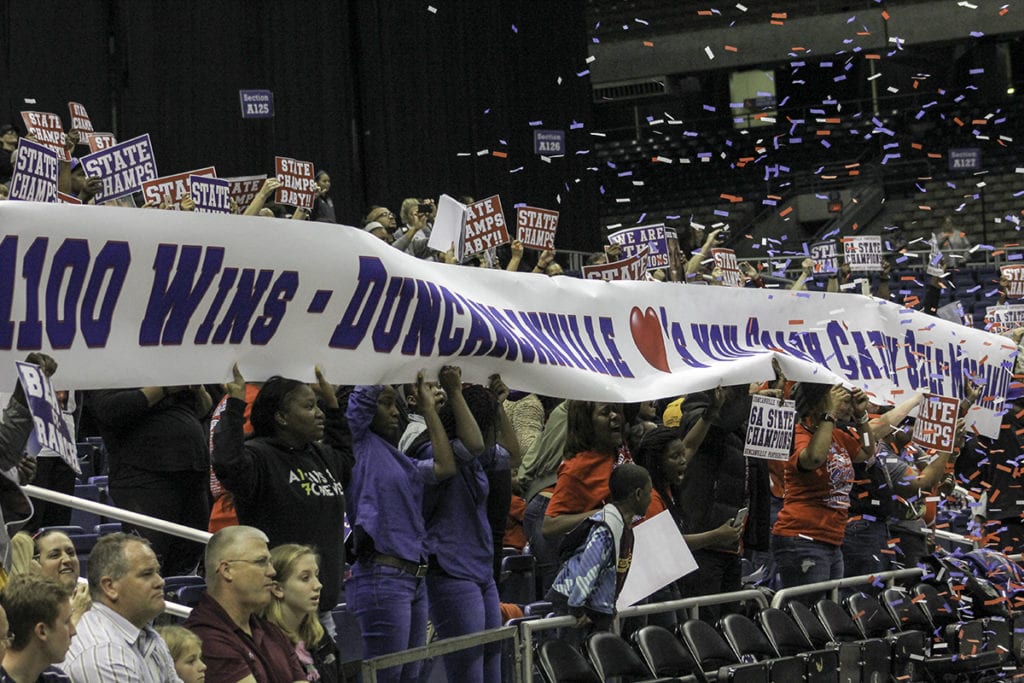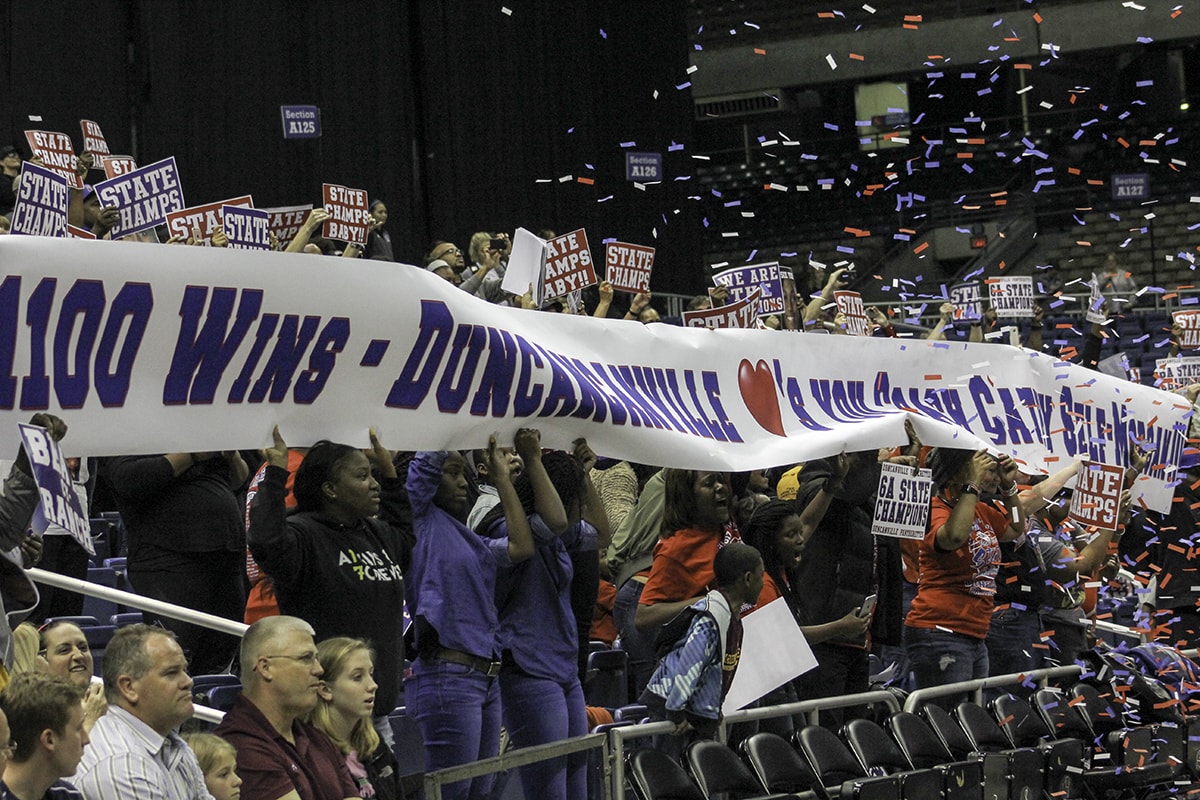 When asked what her players thought about having their coach honored by Gatorade and walking the red carpet at the prestigious ESPYs event, she said, "They are most excited about my meeting LeBron James. They just asked me to get his autograph for them."
The Gatorade Player of the Year program annually recognizes one national winner per sport across 12 sports – high school football, girls' volleyball, boys and girls cross country, boys and girls' basketball, boys and girls' soccer, baseball, softball, and boys' and girls' track & field.