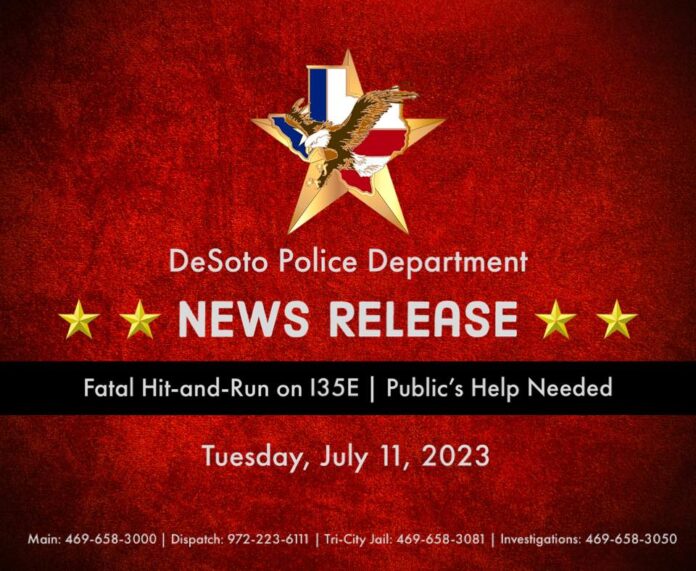 Police Continue To Seek Information On Fatal Hit & Run
DeSoto Police have identified 22-year-old Dallas resident Samuel Stroggins as the man who was struck and killed by a hit & run driver early Tuesday morning, July 11th, on I-35 E near Wintergreen Road. Stroggins, who lived near the accident scene, was struck by a black 2007-2009 Lexus ES350 sedan between 3 AM and 4 AM Tuesday while walking on the highway or while attempting to cross.
The driver who struck Samuel Stroggins fled the accident scene without rendering aid or contacting police. It wasn't until 4 AM Tuesday that DeSoto Police received a report of a person lying on the ground on the 2100 block of I-35E near the Wintergreen Exit Ramp that Stroggins was located and pronounced dead at the scene. His next of kin have been notified.
The black Lexus sedan that fled the scene and traveled southbound on I-35 E would have likely had damage to the front passenger side bumper, headlight, hood, and possibly the windshield. DeSoto Police ask that anyone who might have witnessed the accident or have any information related to the driver or vehicle contact the lead investigator, Corporal Krekel of DPD's Traffic Section, at (469) 658-3049 or PKrekel@desototexas.gov.