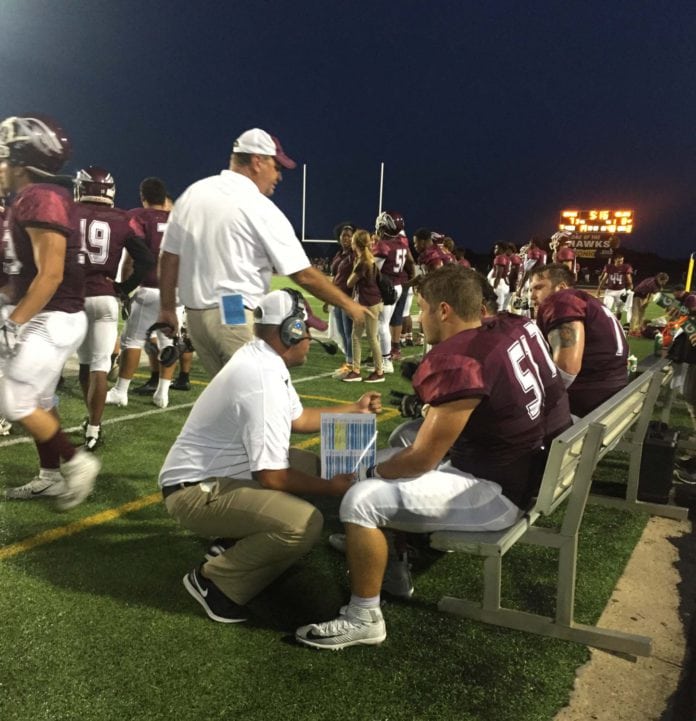 Despite 4th Quarter Surge Red Oak Hawks Squeak Past Arlington Heights, 17-14
RED OAK—With zero wins, the last two seasons have not been the best for the Red Oak Hawks. In their second game of 2016 the Hawks finally can celebrate a win! This game was the stuff that 'Friday Night Lights' is made of. Full of excitement with fans on the edge of their seat, the Hawks craved a much needed win against Arlington Heights, 17-14 at home.
The first quarter was uneventful. It wasn't until 46 seconds were left on the clock that WR Jordan Munoz completed a 10 yard pass to Tight End Brock Houston. This put the Hawks just yards from the red zone with a first down.
Moments later, on the option play, Red Oak Quarterback Chris Bugg ran for a 23 yard touchdown. The extra point kick was good and put the Hawks in the lead 7-0 in the second quarter.
The Hawks defense made some big plays during the final minutes of the first half. Jordan Munoz, playing both sides of the line, returned an interception. The real cheer came from the crowd as Brady Faulkner intercepts with 21 seconds to go!
In the third quarter, a first down by Jake Latimer put the Hawks within striking distance of another touchdown. The drive was capped by a three yard trot into the end zone by Blake Sonnier. A PAT kick from Zyaun Jones brought the score to 14-0 Hawks.
The Hawks had a first down with 4:50 left in the 3rd quarter, when a penalty called for an ejection of a player.
The conclusion of the 3rd quarter had the Hawks still leading 14-0.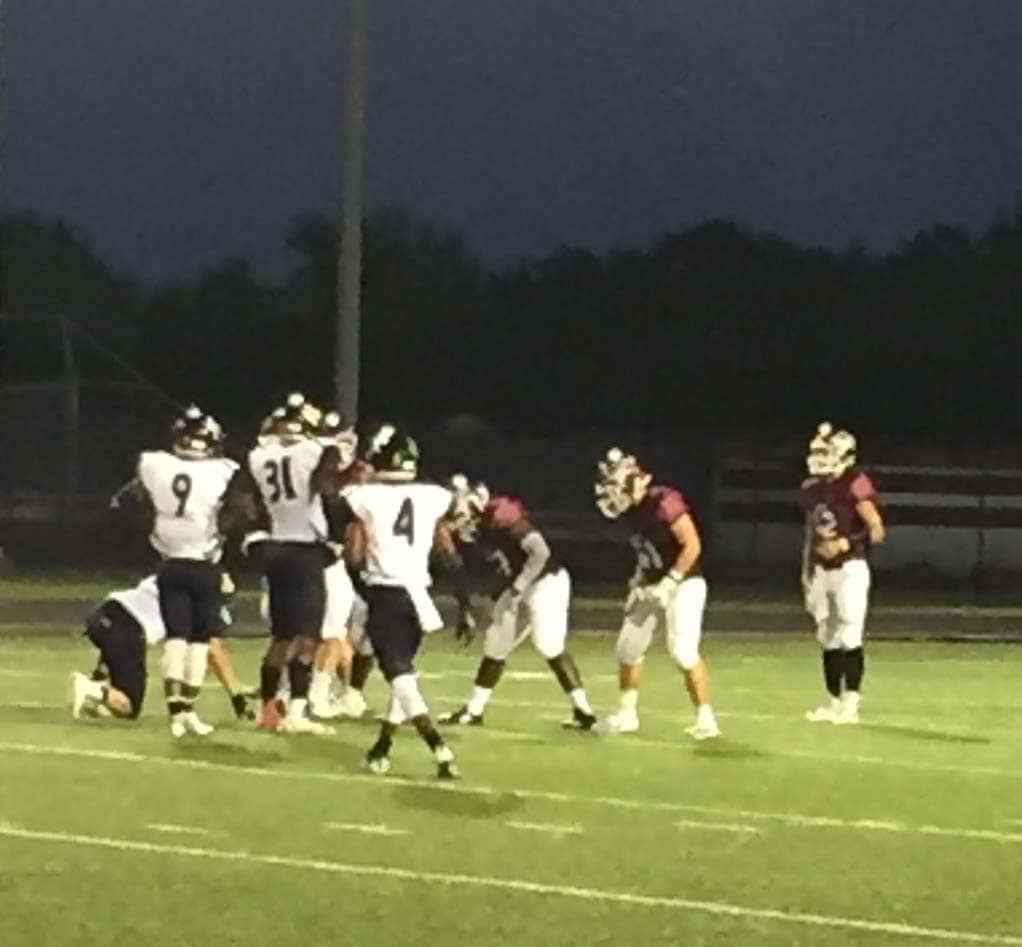 Arlington Heights Falls In Fourth Quarter
In the beginning of the 4th quarter, Arlington Heights scored bringing the overall score 14-7 with the Hawks still in the lead.
In a turn for the worst, a Red Oak pass was intercepted by a Yellowjacket player. Vincent Doblado was able to deflect the ball intended for Arlington Heights and cause a turnover on downs. With 2:25 left in the fourth quarter, the Hawks decided to kick. The resulting 21 yard field goal by Edger Perez brought the score 17-7 Hawks.
The more the clock ticked, the rowdier the crowd became. Band members began to chant "I believe that we will win," until everyone in the stands was standing and cheering along. With a taste of victory on their lips, the Hawk fans began to countdown the seconds on the clock.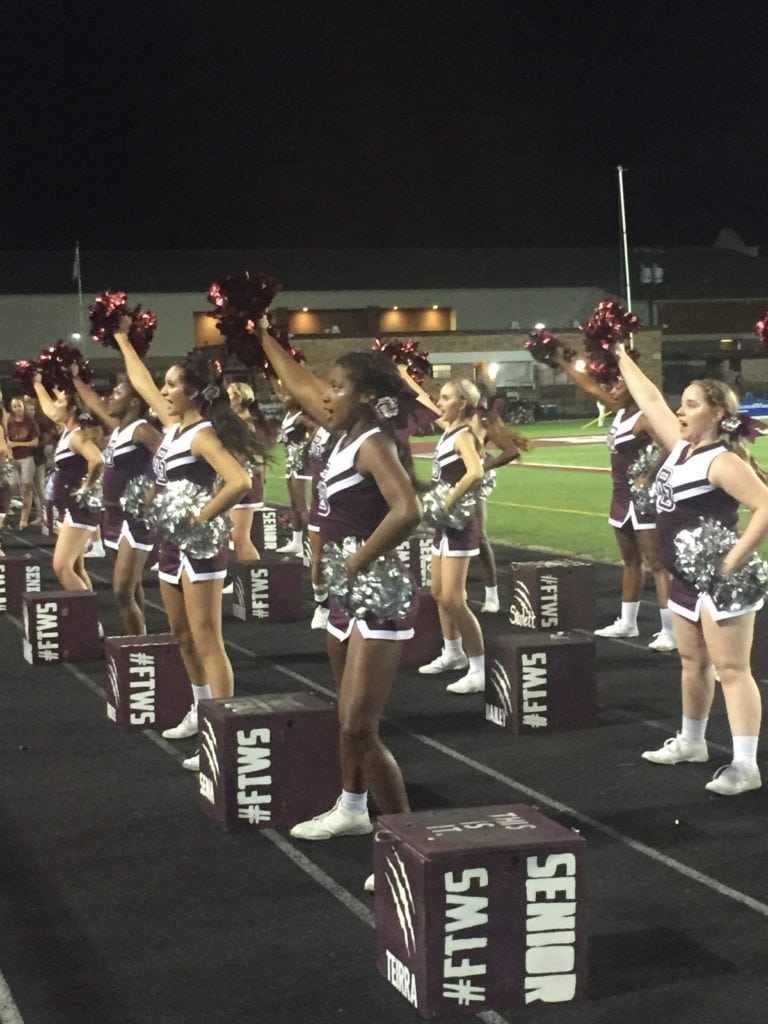 In the final 43 seconds, Arlington Heights scored, leaving Red Oak fans to gasp and the scoreboard to read 17-14. Unfortunately for the Yellowjackets, they did not have enough time to recover. End result: Arlington Heights succumbed to the Hawks 17-14, giving the Red Oak Hawks a long awaited victory!