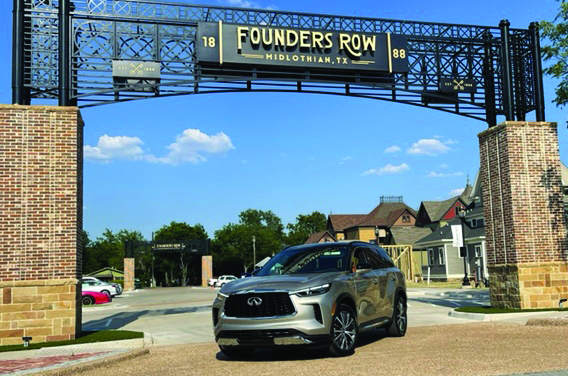 2022 Infiniti QX60 Autograph AWD
There are so many things about this new Autograph edition of the 2022 Infiniti QX60 I'm not sure I will be able to include them all in a "space-limited" article. The first one that I want to emphasize is the use of dials rather than having to try to figure out how to find the correct button to change my radio station or to turn the air conditioning up or down. My wife was recently delivered a vehicle from another manufacturer that neither she nor I was able to figure out how to change the radio station from where a previous driver had set it.
I actually consider systems such as the one from that other manufacturer to be safety hazards. It is so easy to take ones eyes off the road trying to figure out how to accomplish the simplest of tasks. A child could easily change either the radio station or the air conditioning or heating level on this wonderful new Infiniti.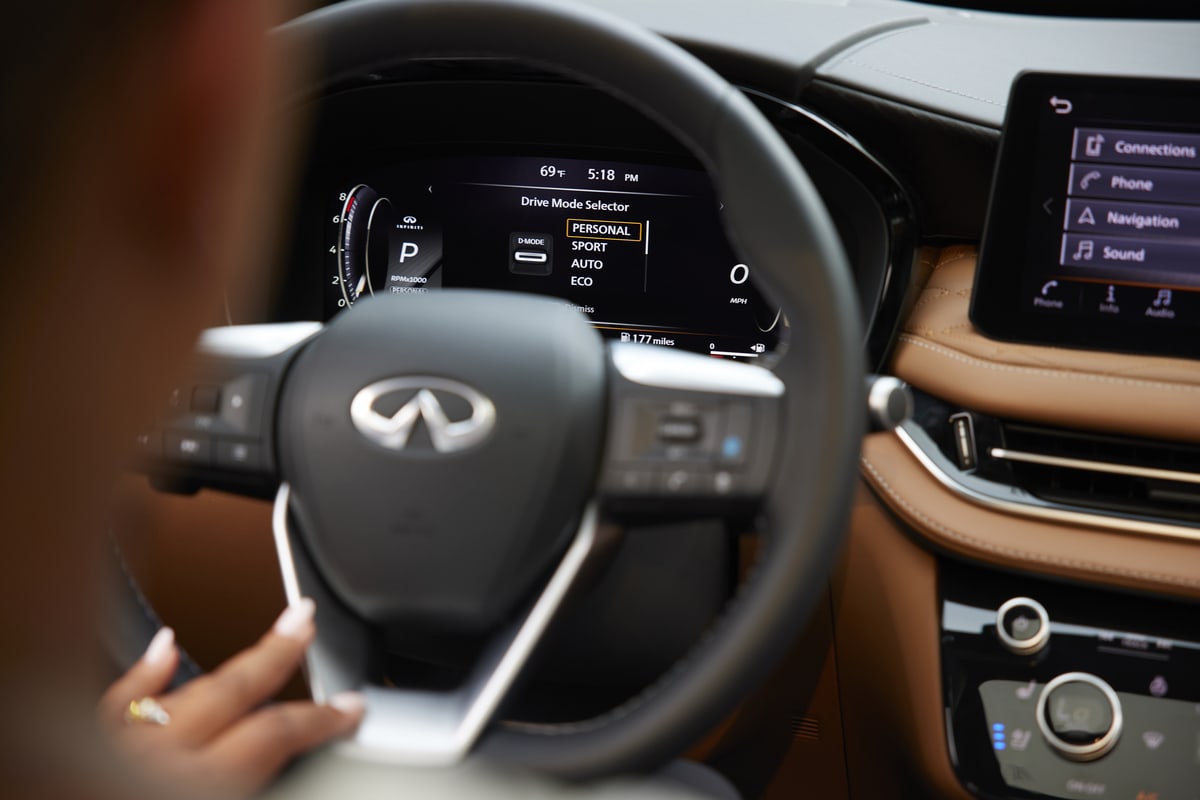 Of course, I love a vehicle which replies "YES!" when I touch the accelerator. The 2022 QX60's 295 horsepower V6 with a nine speed transmission does so with no hesitation due to its impressive 270 lb. ft. of torque. Speaking of torque, its not only useful for acceleration, but also for towing. In this summer boating season, the QX can handle everything but an ocean liner with its impressive 6,000 pound towing capacity.
One thing which does not immediately come to mind unless you don't have it is hill start assist. With our driveway and the highway entrance both being on an upward incline it feels like a life-saver when I have to stop to look for traffic coming out of our driveway and when I have to stop for a light before turning onto the highway. So often, there is another vehicle behind me that seemingly wants to "kiss my bumper" before entering the highway it is scary if one has to worry about rolling backward.
Luxury Includes Massaging Seats
I have been in love with massaging seats since they were first introduced back at the turn of the century. So much so that I actually asked the first manufacturer offering them if I could obtain some for some older vehicles I had at the time (the answer was no). This autograph edition of the QX60 included them in the standard MSRP of a tad over $63,000. In these times of high inflation, I admit to being taken a little aback that a vehicle with this many features, this much comfort and acceleration would be available for such a "low" price.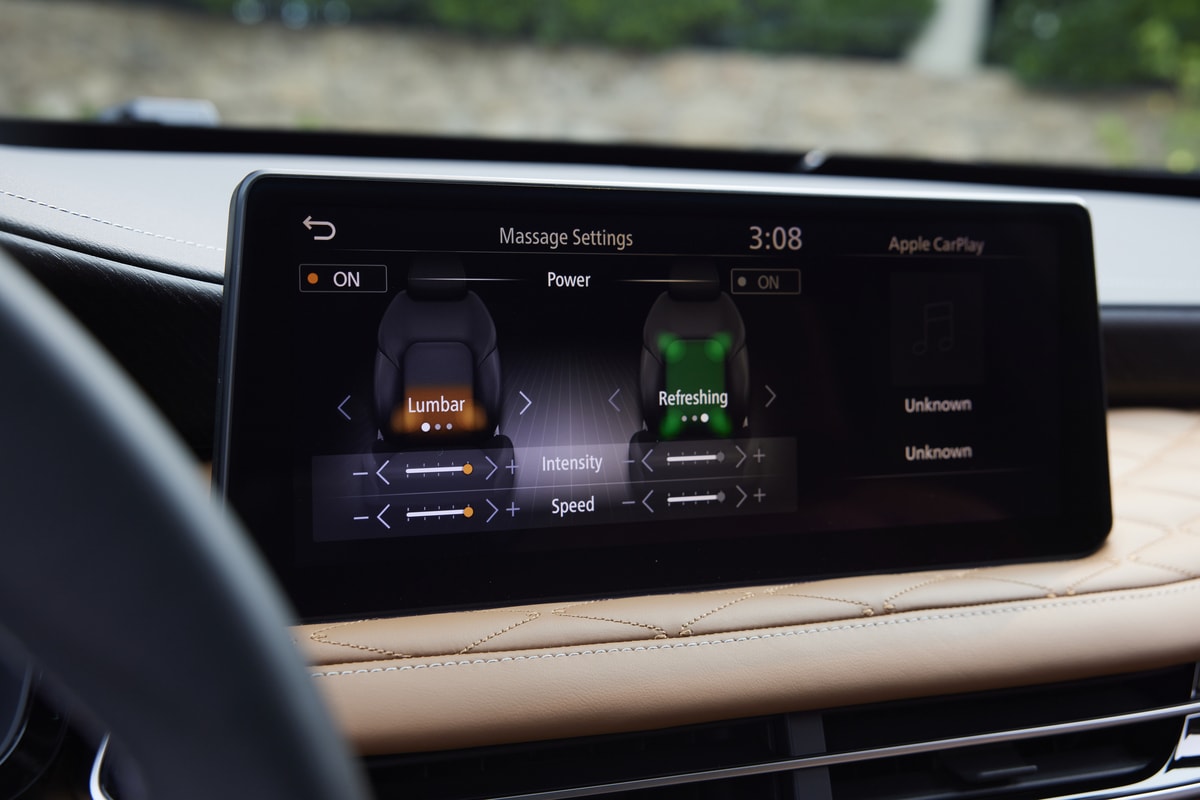 What other features does the QX60 offer? It's a long, long list including a heads-up display, front and rear-parking sensors, a driver attention alert, steering, speed limit, speed adjust, and intelligent cruise control with stop and hold. It even has traffic sign recognition and alert.
One additional thing I should point out is that the economy in the QX60 Autograph doesn't stop at the dealership. The EPA rating miles per gallon is 25 for highway driving and 22 overall. I remember those vehicles from back at the turn of the century and before not being able to achieve half that.
As they do in some commercials, I could say "But Wait, There's More!" But, at this point I will advise readers to plan to spend a lot of time at the dealership so you can experience everything you will get for your money.