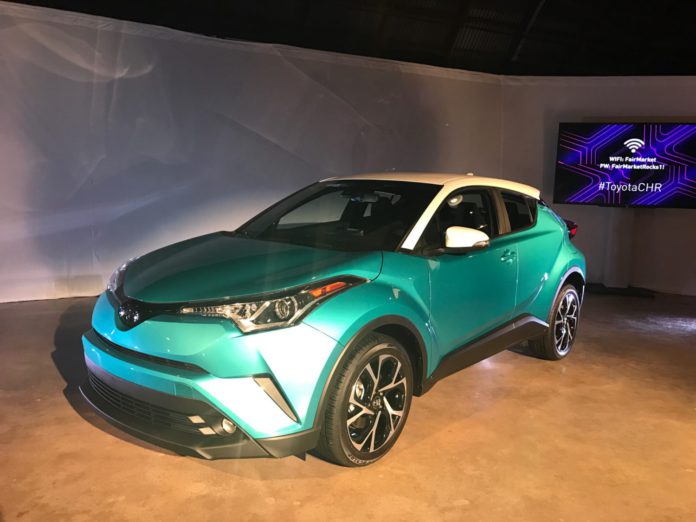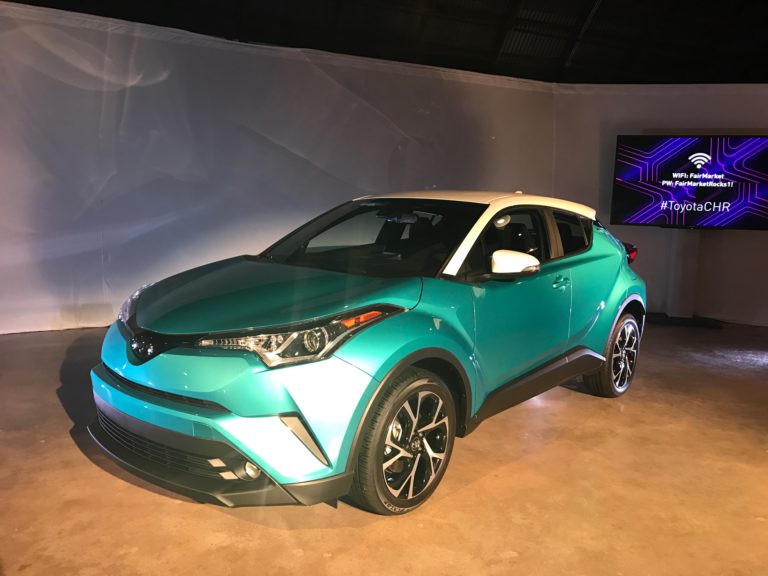 2018 Toyota C-HR First Impression
I have not yet driven the new 2018 Toyota C-HR. However, I was so impressed with the vehicle presentation last night. I decided to provide my initial impressions of the vehicle. In my opinion, it has illustrated Toyota's vision for the future by going above and beyond in terms of styling.
Toyota has always been devoted to providing great fuel economy – proven by its leadership in hybrid markets.
They have always been devoted to quality – just look at how many of their vehicles remain roadworthy for decades.
The company has always been devoted to value – witness the leadership in sales experienced by Toyota vehicles in every segment of the automotive market.
Styling? Well, to me many of the vehicles produced in past decades have not pushed the envelope in terms of being on the cutting edge. The exteriors have not been daring, glamorous or sexy.
That has changed in recent years and the new Toyota C-HR is a prime example of the design changes. Not only does the shell of this new CUV have curves that would make Miss Universe jealous, but it even has new colors that make it jump off the canvas providing a real delight to the eyes.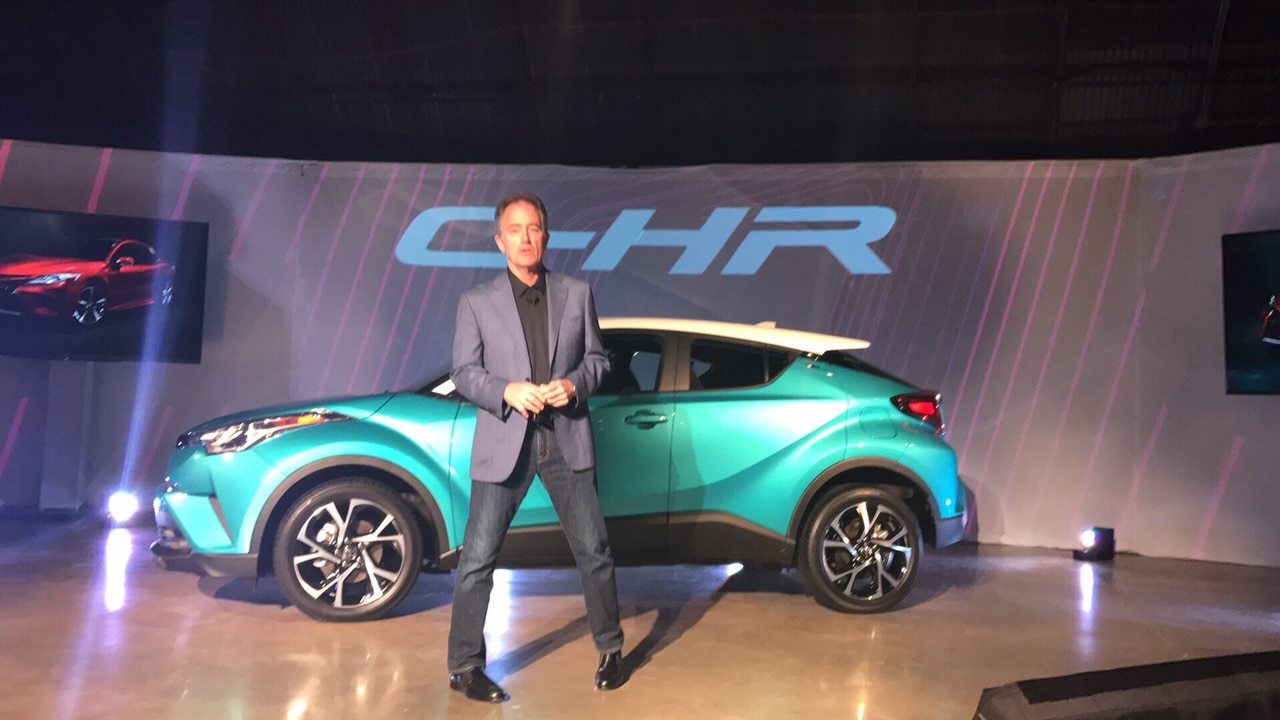 Perhaps the only thing I am not completely enamored of – at first thought – is the model name. C-HR? More initials to remember and get confused about. Thank goodness they explained them in the vehicle presentation, but will consumers know what C-HR stands for? Its simple, Coupe High Rider.
The C-HR answers two needs – one as a sexily styled coupe (but not really a coupe!) and the second as a "high rider" since it stands a bit above where a traditional coupe or sedan would. It has a hatch like a traditional CUV so there is ample room for cargo. And its styled like a coupe, but with rear doors. Those rear doors are craftily disguised with door handles molded right into the vehicle's body.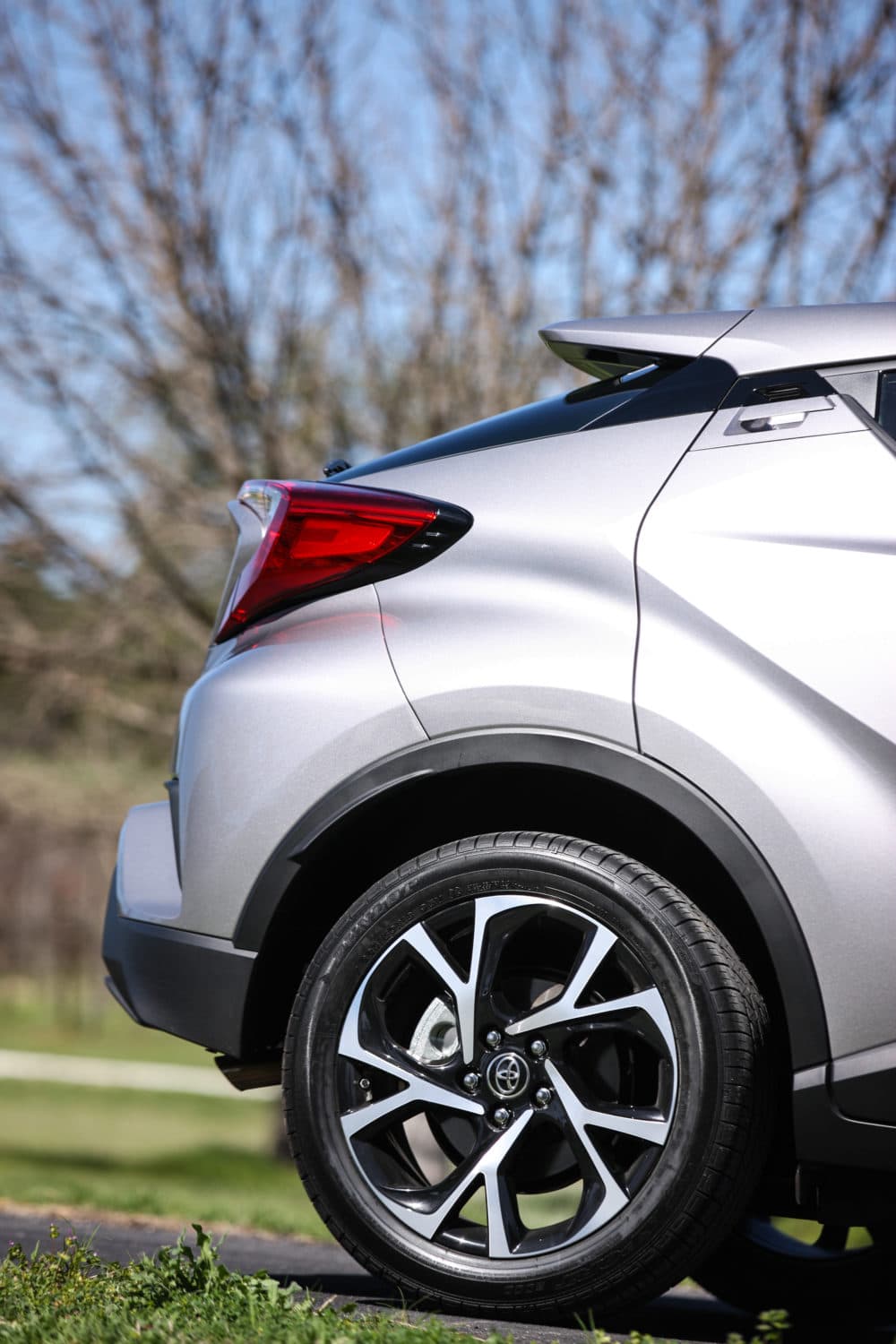 The enthusiasm of Hiroyuki Koba, Project General Manager and Deputy Chief Engineer for Toyota, was evident as he discussed the vehicle in the presentation and later at dinner. His devotion to the vision that created the C-HR bubbled over with every statement he made in describing the creation of the vehicle. The "Distinctive Diamond" theme goal of the vehicle beamed from Koba-san's eyes as he expounded on the creation of the C-HR. The luxury, attractive style, sophistication, and strength all spring from the vehicles loins.
Yes, my initial impression says this vehicle is top-drawer. I can't discuss how much I will love driving it until March 8, nor can I tell you how impressed I was with the pricing discussed. But, I do anticipate being able to take a number of photos and publish them throughout the drive. Watch the Focus Daily News Facebook page for the photos and any information I am allowed to provide.