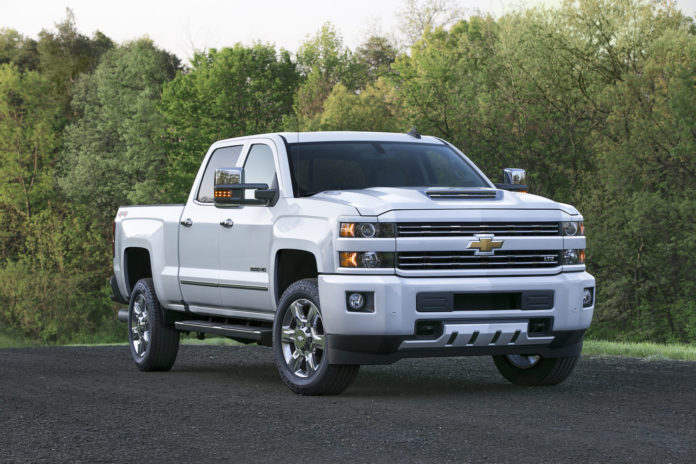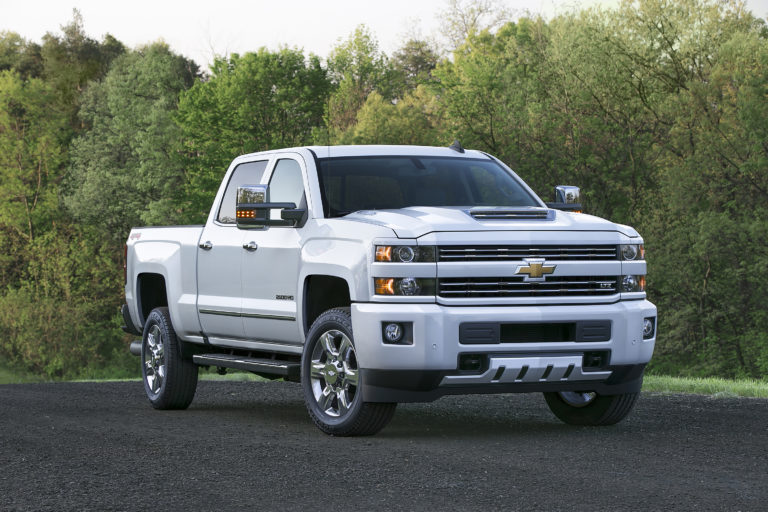 2017 Chevrolet 2500HD Spoils with Technological Advances
Most people don't drive a heavy duty truck for the technology. However, I think the new 2017 Chevrolet Silverado 2500HD could be the exception. There are just too many things on-board to make one's life simpler and easier.
I have to point out the first thing I noticed on the Silverado was the "notches" below the center screen. For the first couple days of the week I drove the truck, I just ignored them. While, I figured they were probably to rest my iPhone in, I assumed it would be a miracle if it stayed in place while I drove. I didn't really want to be picking it up off the floorboards when it tumbled after I had to hit the brake a little too quickly.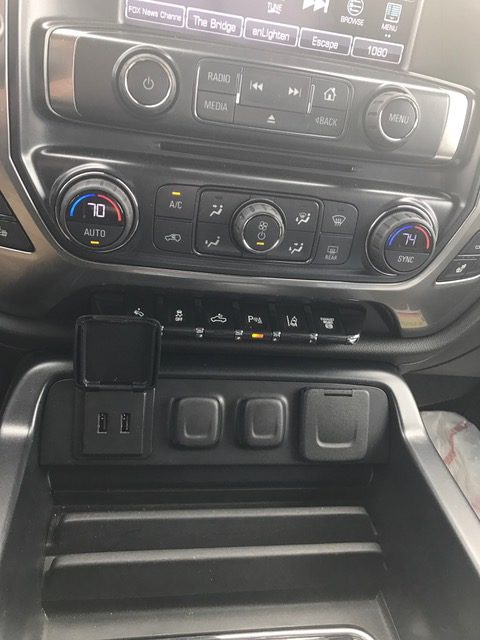 By mid-week I finally broke down and had to try it. OMG, it held the phone in place perfectly. Even when the light turned red a quarter-second after it turned yellow, prompting a quick stop (I think such things create more accidents than they save. Such quick change lights have to be in place only so the city can bilk citizens out of money, but that's a subject for another article!) It was as if my phone was glued to the rubber-like substance that formed the phone-holding notches.
I was already familiar with the 4G LTE WiFi hotspot, which enables one to work online whether as a passenger or at a job-site. My first experience using the WiFi was during a cross-country trip in an 2017 Camaro. It enabled me to write my review on my laptop from the passenger seat while riding on the freeways of Ohio. I consider this a fantastic addition.
By now, I'm sure everyone has heard of OnStar. The very first afternoon I had the truck, I had to make a trip to McKinney to see a potential client. It was a healthy trek from DeSoto and I had no idea where Tennessee Street in McKinney might be. A quick call to OnStar solved that problem, with turn-by-turn directions instantly downloaded to the large eight inch touchscreen. Finding this place could have been a serious problem because figuring out how to program the system myself could have been a disaster. With OnStar, someone else performed the programming duties for me. I just love the assistance. Whether it's due to laziness or incompetence on my part is irrelevant.
The Driver Alert package saved my bacon a number of times with warnings. Many times I was about to change lanes and someone was in my blind spot. My mirrors with the flashing red was the perfect alert not to change lanes. I can't say I was close enough to a collision for the collision alert to act (thankfully) when driving.
Another great feature is the seat alert. It helped me to avoid curbs and obstacles a number of times. The seat grumbles and rumbles when you are about to back into anything or get too close to anything in front of you or to either side. Of course, the big screen illuminates what's to the rear of the vehicle when backing up but the shaking of the seat helps a great deal if one is looking at the mirror rather than the screen and you don't see something too low for a window or mirror view.
Other safety and convenience features on my test model included rear park assist, lance departure warning, remote start and keyless entry, 110 power and phone charging outlets.
The base MSRP on my Duramax Diesel Model was $51,375. As equipped, it topped out at $66,745.