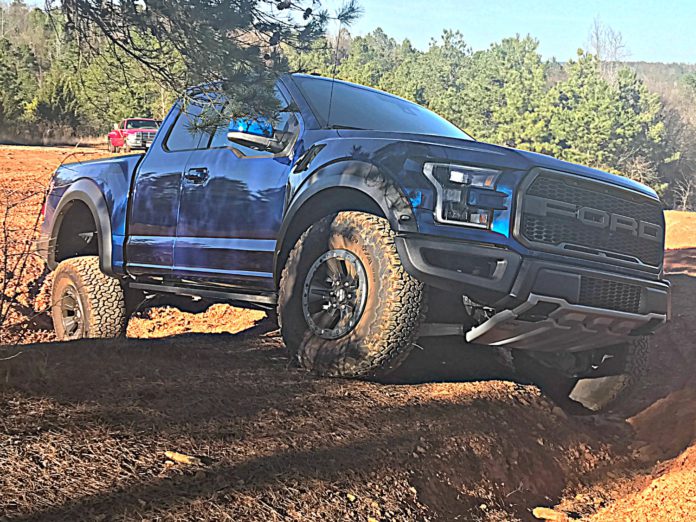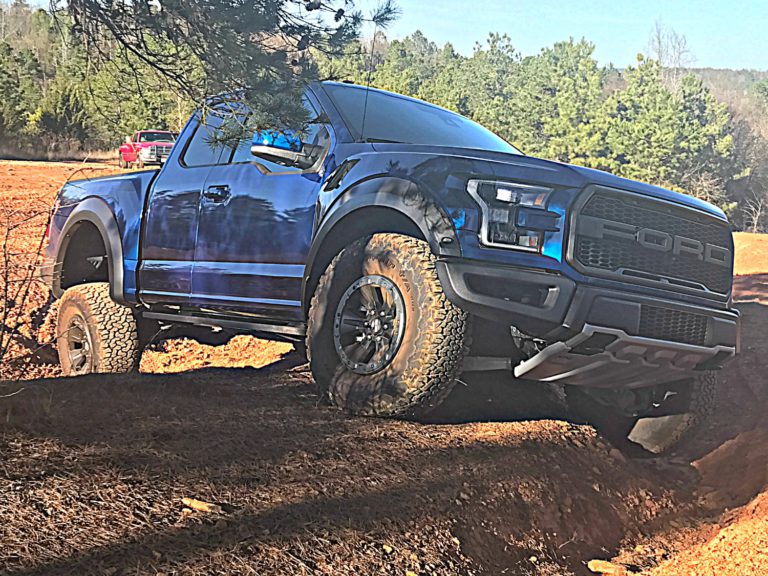 2017 Ford Raptor An Off-Road Vehicle Ready For Any Adventure
When I am delivered a test drive vehicle, my first thought is often to hit the open road. Except, when the 2017 Ford Raptor was delivered. My first thought, where I can drive this beast so I can turn its shiny Lightning Blue exterior so brown with mud that it would be hard to tell the color. Ah, that would have to be Texas' most extreme off-roading site, Barnhill Mountain.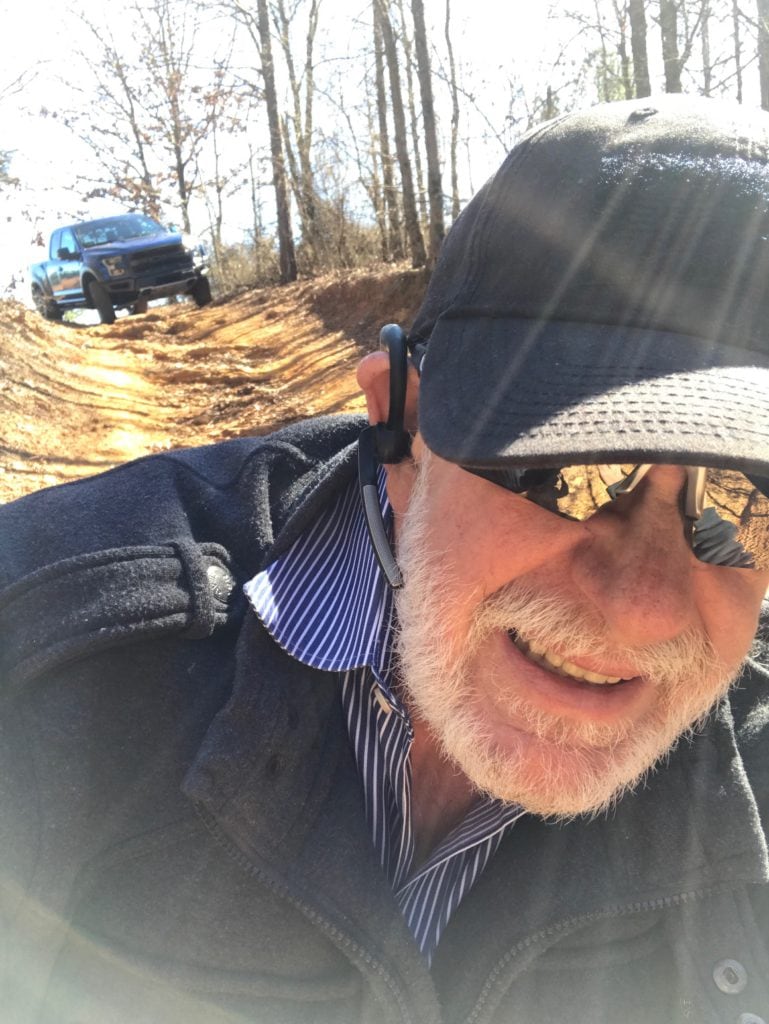 This critically acclaimed Recreational Area has 27 miles of off-road trails suited for every type of vehicle anyone might want to take into the wilds. Trails there are so challenging, not even the courses offered at the famed Texas Truck Rodeo could offer similar thrills.
A Playground For Raptors- Barnhill Mountain
It has been sanctioned by the Texas Parks and Wildlife Commission, the National Off-Highway Vehicle Conservation Council, Tread Lightly, both the United Four Wheel Drive Association and the Southwest Four Wheel Drive Association and the ATV Safety Institute among others. All trails are marked clearly by difficulty level and type of vehicle that can enter the trail safely.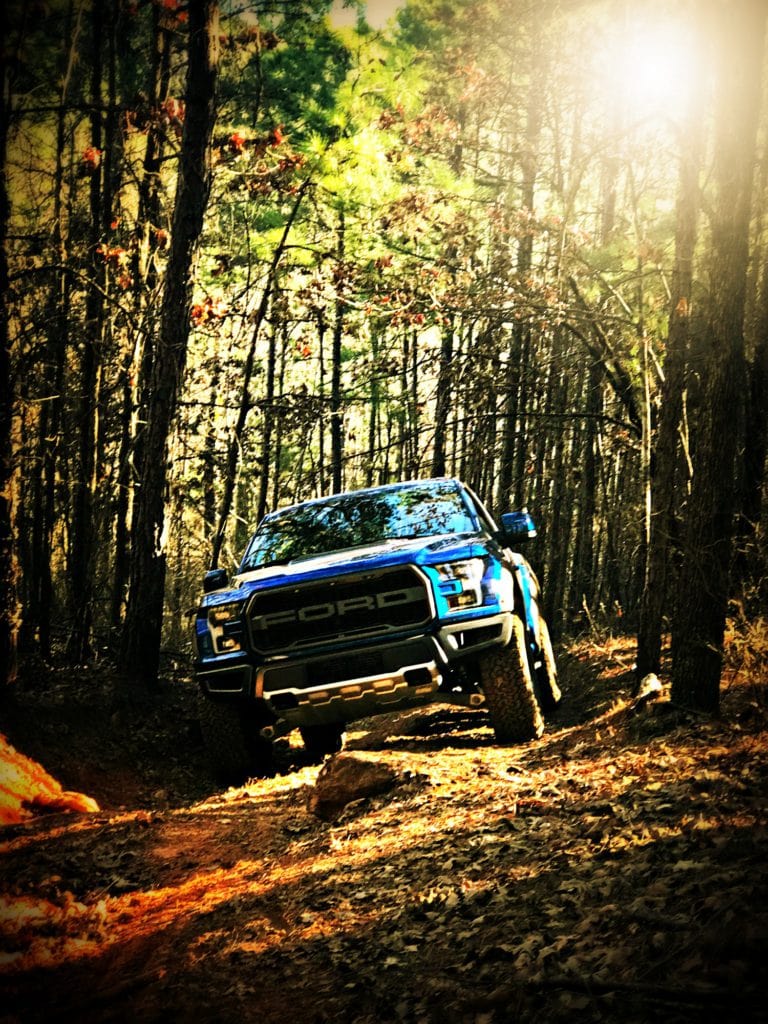 Testing The Raptor's Limits-WHAT Limits?
I was thoroughly convinced this would be a place that would put the 2017 Ford Raptor through more paces than even the Ford engineers had mapped out for launch events in California. I was right. And, I might add, the Ford engineers can be applauded for doing their jobs so well. We drove the Raptor up and down trails that were rated five stars (maximum difficulty) and through mud pits rated the same.
I traveled over a hundred miles on the open highway to Barnhill in Gilmer, Texas so I would know if my spine could handle everyday driving in the Raptor. I have to point out that the fuel economy while towing a trailer on the highway with a couple of Polaris Razors was not sterling (7 mpg). But who buys a Raptor with EcoBoost for cross-country trips towing a trailer anyway?! Ford's new 10-speed transmission with a high-speed one-way clutch helps with the fuel economy which is "respectable" for the type of vehicle it is (15 city/18 highway and 16 overall) when not towing.
This Beast Has It All
Everything in the new Raptor is designed for comfort as well as safety. The entire vehicle is so packed with technological advances one lacks nothing as they "bring their office" with them on the trip from Dallas to Barnwell. The leather wrapped steering wheel and seating surfaces are elegant as well as rugged (and easily cleaned after an afternoon of action).
Ford's 360 degree camera makes tough spots easy to drive through with the driver being able to see all nearby obstacles in the center console display. There is an integrated pro trailer backup assist, so even a dummy can hookup a trailer with ease. Then, while driving, the trailer tow monitoring system and integrated trailer brake make keeping your "mini caravan" in line a breeze.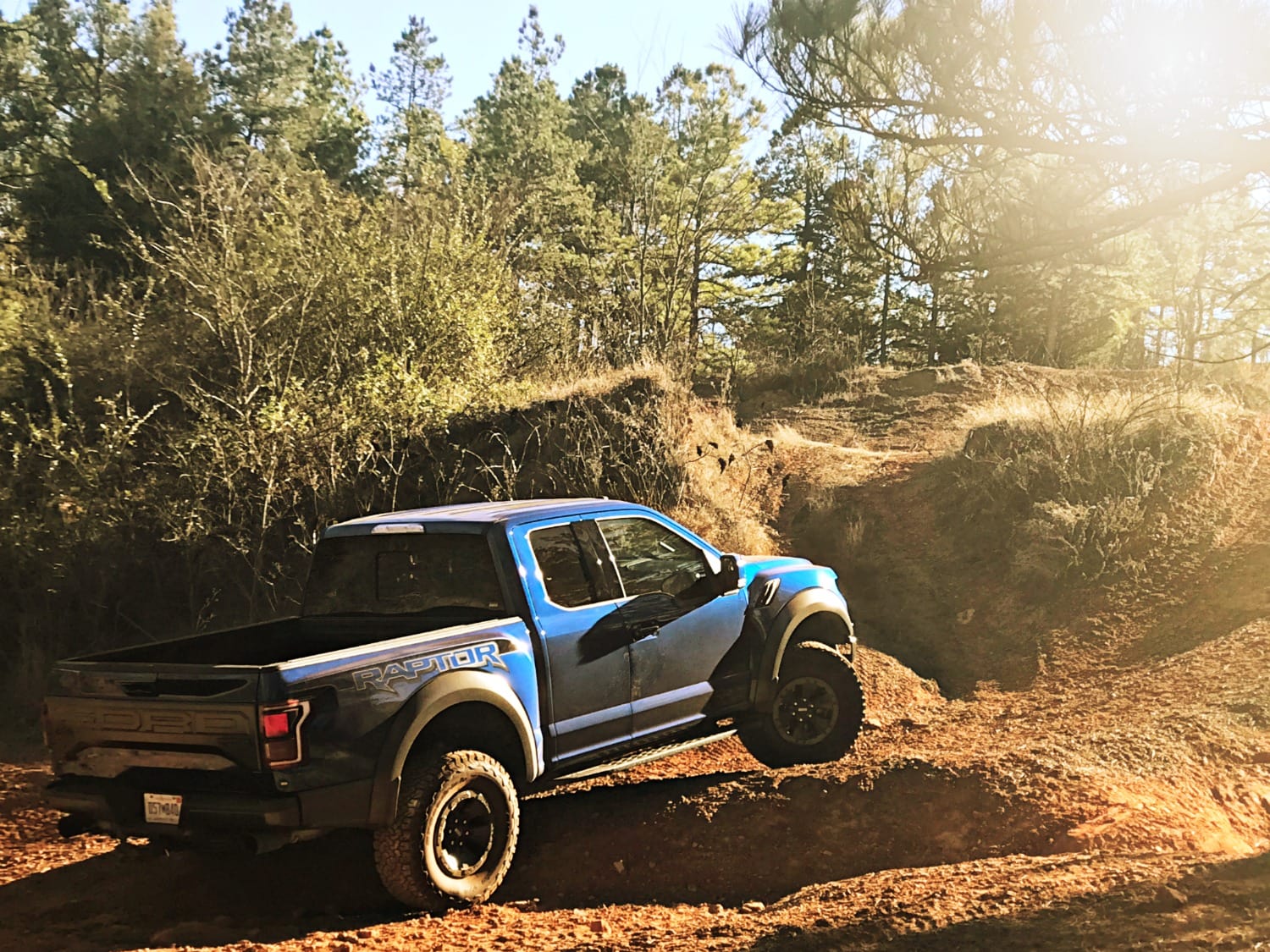 Technology Keeps You Safe
While working one's way up and down steep rocky trails, the hill decent and hill start assist features make it much easier to safely edge through the briars and the brambles. Off-road shocks keep the back and spine from being jolted so hard walking would later be a chore. There were times when driving on narrow trails that I had to back up a tad in order to work my way around a corner. A reverse-sensing system made this simple as did the ability to easily change drive modes.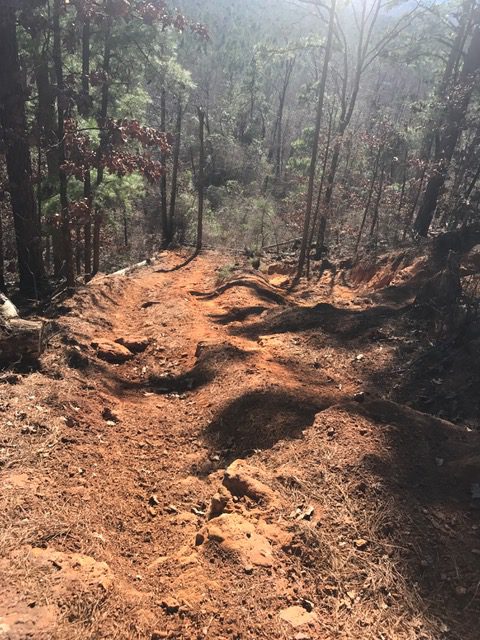 Selectable driving modes included normal, weather which increases traction, Baja which locks the transfer case for quick response and best performance when in 4-wheel drive, mud and sand, and rock crawl. Yes, I did use all of these during my day at Barnhill. While getting to Barnhill I even got to test three different steering modes on the Raptor: Normal, Sport (of course) and Comfort. Comfort was fine on the freeway while Sport was wonderful on the backroads from the quaint little town of Gilmer to Barnhill. I can't say that I did a heck of a lot of "normal" driving most of the week. Instead, like a kid, I was out "Raptoring".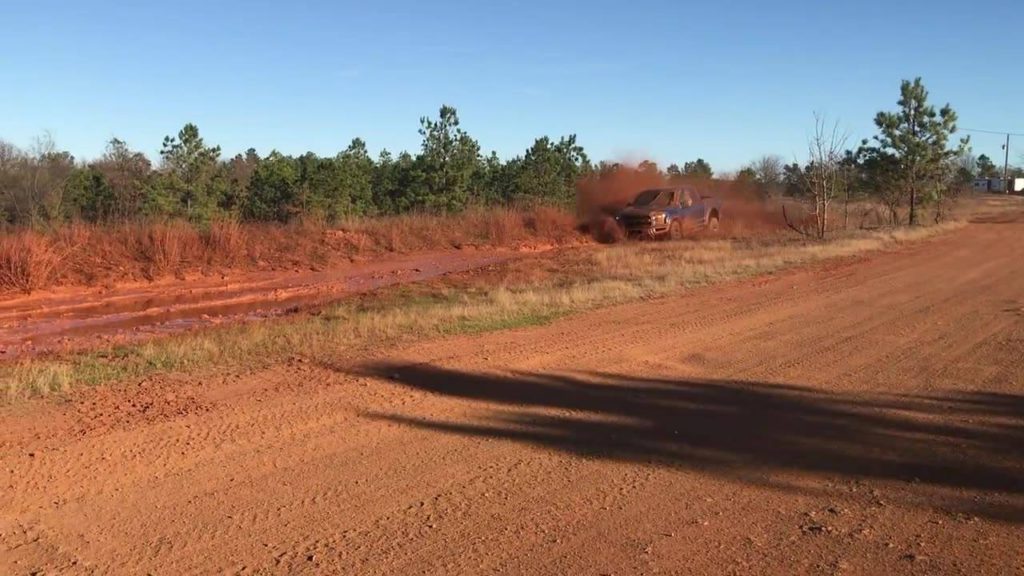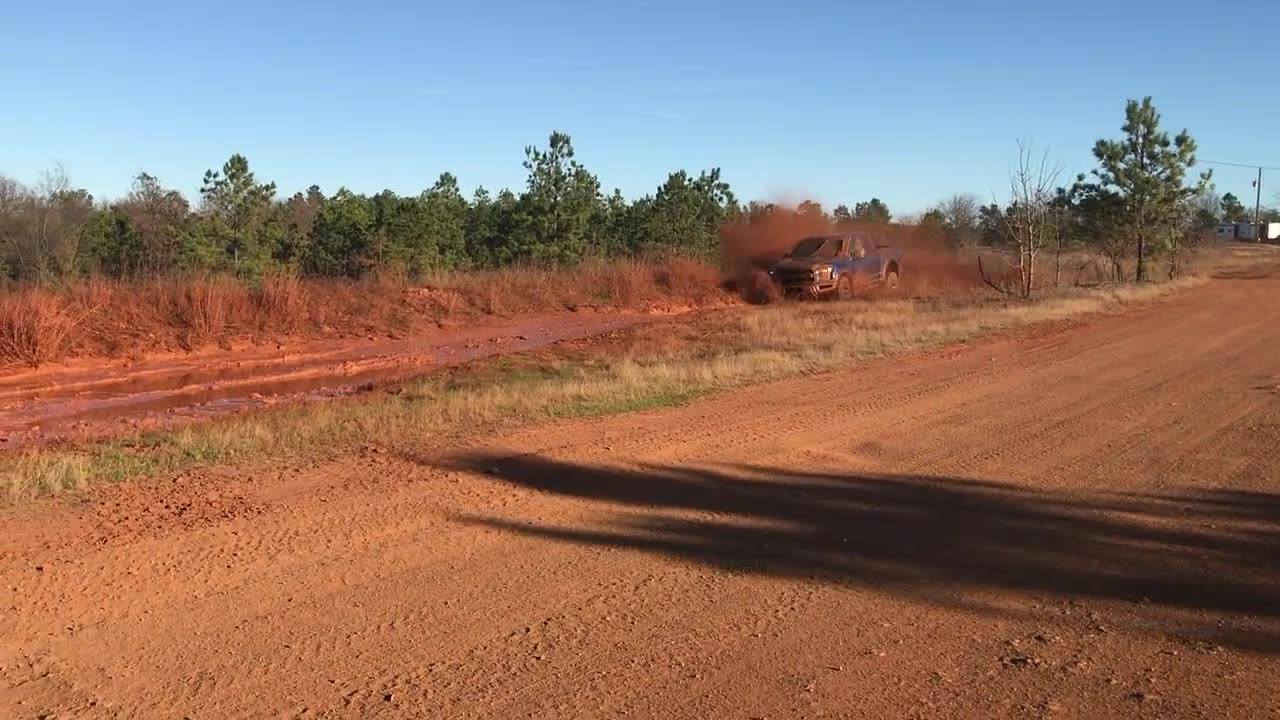 A Big Truck, A Big Price Tag?
The 2017 Ford Raptor I tested was a pre-production model which had no MSRP on the Monroney. However a glance at the Ford website shows that the base price begins at just under $50,000. Browsing the web I found a site with a very reasonable listed net MSRP of $50,155. Looking at additional options I found "Group 801A" would add $3,160 to that price while "802A" added $9,345. Using this as a barometer, I'm pretty sure one could drive home a new Raptor outfitted with everything but the kitchen sink for $60,000 or under. In today's world, I tend to think that makes it a pretty worthwhile investment that will not depreciate to the degree of other more "mundane" vehicles one might find on any dealer lot.