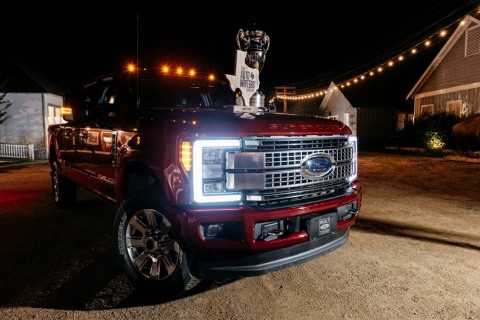 Ford, Nissan and Volvo Take Top Spots
The Texas Auto Writers Association (TAWA) gathered in Dripping Springs, Texas, for the 26th annual Texas Truck Rodeo. Over 70 journalists voted on the sizes and types of trucks and SUVs they felt were the best in each of 17 different categories.
The Truck Rodeo has been held in many locations over past years. This, however, is the first time it has been at the Longhorn River Ranch near Dripping Springs. Past rodeos have been held in venues near Houston, San Antonio, Granbury, Fort Worth, and Decatur.
Of the 22 Rodeos I have taken part in, I consider this ranch to be the best in terms of topography and the overall event. The ranch comprises nearly 1,650 acres. It has high hilltops, streams, and an ample number of areas where vehicles can be tested in all types of off-road situations. Every manufacturer I rode with lauded the location and the possibility of selecting from three off-road courses of varying difficulties.
Trucks and SUVs with sticker prices totaling approximately four million dollars were at the ranch to be evaluated. The task of evaluating over 70 vehicles in the two-day event was daunting, but I resolved to do my best at testing as many of the vehicles as I possibly could. Having been at many new vehicle launch events this year made it a bit easier since I was familiar with the performance of many of the vehicles prior to my arrival at the ranch.
The newest Truck of Texas, the Ford F-250 Super Duty, took over the overall Truck of Texas crown. This marks the 13th time a truck from Fords stable has captured the crown over the history of the Rodeo.
"We are honored to win the 'Truck of Texas' award as it underscores how the all-new 2017 Ford Super Duty lineup are the toughest, smartest and most capable trucks we've ever built," said Doug Scott, Ford Truck Group Marketing Manager. "This prestigious award from the Texas Auto Writer's Association further solidifies Ford's truck leadership in Texas, where F-series continues to be the best-selling truck and builds on our momentum as the top-selling truck in the United States for 39 consecutive years."
The Volvo XC90 repeated as a winner in the CUV (Crossover Utility Vehicle) category. The XC90 changed the history of the Texas Automotive Writers Association when it entered the Texas Truck Rodeo back in 2002 (with a 2003 model) as a crossover utility vehicle. Such vehicles were not true truck frame based vehicles, like SUVs had always been. The XC90 did something no one (except the people at Volvo) anticipated when it outperformed every other truck and SUV at the rodeo and was voted Truck of Texas that year. The XC90's victory led to the creation of a separate SUV and CUV category in future years.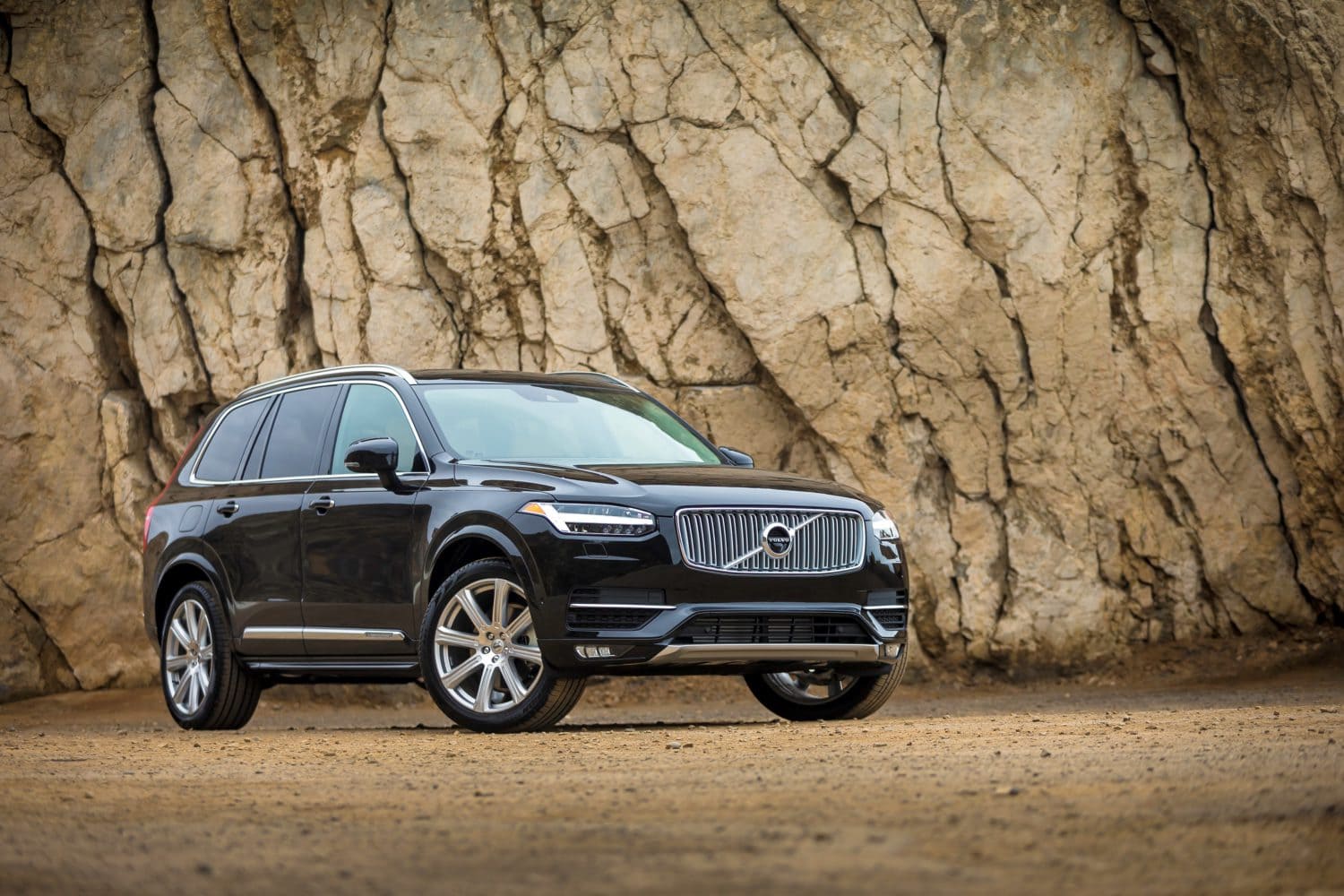 The 2017 Nissan Armada was voted this year's SUV of Texas. This all-new second generation 390 horsepower Armada has seen significant changes since it was first introduced at the New York Auto Show in 2003. With the return of "reasonable" fuel prices, sales of large SUVs have surged to a level of 250,000 with the Armada capturing a growing percentage of full-size buyers.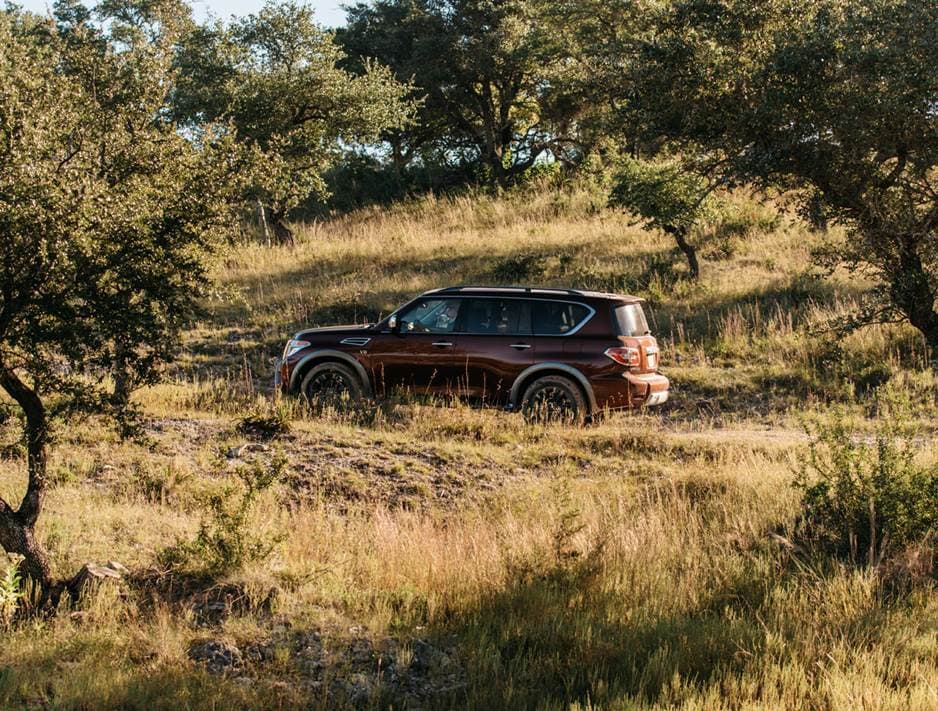 "This year's Texas Truck Rodeo was by far the most competitive in the most categories," TAWA President Nic Phillips said. "More than 70 member journalists put in more than the equivalent of 15 days of driving time in the competing vehicles. After careful evaluation, I believe the results of the competition show just how competitive truck and utility vehicles are today," Phillips said. "Ford's all-new 2017 Super Duty and its innovative use of advanced materials, as well as improvements in powertrain and features, thoroughly impressed our journalists," he said. "Nissan was the most overall awarded brand with five category wins, including the 2017 Nissan Armada as the SUV of Texas. Volvo defended its title as CUV of Texas with the 2017 XC90."
The 2017 award categories and winning vehicles were:
Truck of Texas: 2017 Ford Super Duty
SUV of Texas: 2017 Nissan Armada
CUV of Texas: 2017 Volvo XC90
Truck line of Texas: Ford Motor Co.
Heavy duty pickup truck: 2017 Ford Super Duty
Best commercial vehicle: 2017 Nissan Titan XD Single Cab
Luxury pickup truck: 2017 RAM 1500
Off-road pickup: 2017 RAM 2500 Power Wagon
Full-size pickup: 2017 Nissan Titan
Midsize pickup: 2017 Toyota Tacoma TRD Pro
Best technology: Honda In-bed audio system
Best connectivity: FCA Uconnect Access
Best powertrain: 2017 Ford F-150 with 3.5 EcoBoost V-6 engine
Off-road utility vehicle: 2017 Jeep Wrangler Rubicon
Full-size luxury SUV: 2017 Mercedes-Benz GLS
Mid-size luxury SUV: 2017 Jaguar F-Pace
Full-size SUV: 2017 Nissan Armada
Mid-size SUV: 2017 Jeep Grand Cherokee
Compact SUV: 2017 Jeep Cherokee
Full-size CUV: 2016 Mazda CX-9
Mid-size CUV: 2016 Nissan Murano
Compact CUV: 2016 Jeep Renegade
Luxury CUV: 2017 Volvo XC90
The Texas Auto Writers Association, Inc. was founded in 1985 by automotive journalists who wanted to provide an avenue of professional growth, development and networking. These professionals sought to create an automotive event that was unique to Texas, and the result was the TAWA Truck Rodeo.
In 2003, TAWA created an event for sedans, sports cars, and other vehicles not eligible for the Truck Rodeo. The Texas Auto Roundup, as the event is called today, has been held annually at the Texas Motor Speedway north of Fort Worth.