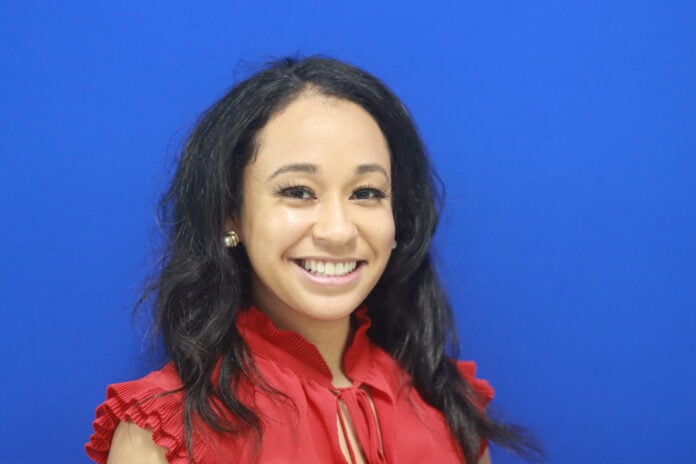 (CEDAR HILL, TEXAS) Waterford Oaks Elementary First Grade Teacher Quiana Parks earned the rare distinction of being named WOE Teacher of the Year and selected as a finalist for Cedar Hill ISD STEM Teacher of the Year.
Some teachers have achieved the feat in different school years, but Parks managed to make it happen in the same academic year.
"It's an honor to know the work that I'm doing is being seen and recognized," Parks said. "I try to incorporate technology into the curriculum any way I can. When we're doing reading, I spiral in math. It's always about STEM."
Parks is one of 13 campus teachers of the year and one of 11 STEM Teacher of the Year finalists. She'll find out if she wins on Thursday, April 20.
The STEM Teacher of the Year carries a $10,000 prize – $5,000 for the campus and $5,000, personal. If she wins, Parks said she'd purchase STEM Materials for WOE and on a personal note, purchase STEM materials for her 3-year-old son.
Parks joined the Waterford Oaks Staff halfway through the 2020-2021 school year after working for a charter school in Dallas.
She said CHISD's emphasis on STEM was a game-changer for her.
"Cedar Hill ISD was pushing out STEM before a lot of other schools were, and that was really cool to me," Parks said.
Parks works with her scholars on Google platforms. The scholars learn to work collaboratively on a variety of projects that incorporate STEM.
"The scholars had to build a tool that could move something from one area of the classroom to the other side without touching it," Parks said. "The scholars get really excited about projects like this. Scholars really missed out on these types of opportunities during the early part of the COVID-19 Pandemic."
Last summer, Parks was part of a professional development training on Project Based Learning, through a company called Defined Learning.
Parks, the daughter of US Air Force member, was born in San Antonio but moved frequently during her youth.
"It was difficult, but if you grew up that way, you got used to moving every three or four years," Parks said. "It helped expose me to different cultures and communities. I am mindful of different cultures, and it makes me a better teacher for a diverse group of kids."
Parks graduated from high school in Biloxi, Mississippi and enrolled at Baylor University where she studied Psychology. Her first full-time job was at a Head Start in Waco, before moving to the Dallas area.